Wedding Supplier
Imagine Nation Photography: Unity In Diversity
by Jonathan Dionisio
July - August 2010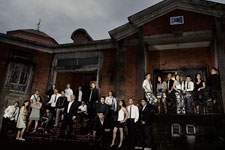 Every individual is unique. Ask ten people to do the same thing and it will create ten different results. Much like in choosing a wedding photographer, every photographer is unique and has his or her own style in capturing a couple's precious moments. Some would like to convey reality, while others want to make it glamorous or dramatic. The style of the photographer serves as the measuring stick of couples in finding the right person who will document the most important day of their lives.
At Imagine Nation Photography, the uniqueness of a photographer is well celebrated. Headed by veteran photographer John Mateos Ong, Imagine Nation Photography is composed of photographers who have their own unique style in wedding photography but share the same level of passion in immortalizing their clientele's memorable moments.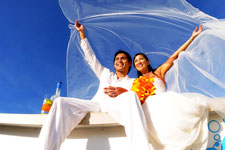 Creating the Team
Its founder, John, started of the company in 2003. Back then, he was flying solo and from covering fashion and events, he was later asked to do a pre-nuptial photo shoot for a couple from Singapore. Later on, he was hired as backup photographer by the same couple. From them on, inquires started coming in and as John described it, he became a wedding photographer simply because most work that were coming in were wedding-related. With this, he found his 'calling', leave the events industry, which he was formerly a part of, and decided to become a full pledged wedding photographer. In 2006, he started to hire and train people and created a team that shares his passion.
Fit to a Tee
Currently, the company has four master photographers, including John, four senior photographers, and six junior photographers. Couples can freely choose from any of them, depending upon the couple's taste and the package they would like to avail of.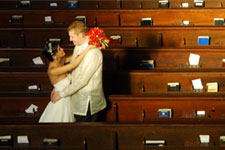 John understands that not all couples would like a certain photographer's distinct style. As such, he gives the couples the ability to choose the photographer whose style they are most comfortable with. He cites, if a couple is quite shy and is not use to pose, then, they can choose either Toto Villaruel or Derrick Lim (senior photographers) to become their wedding photographer.
As John puts it, "Kahit sino, magaling" [Anyone of them is good]. He assures couples that all the photographers, whether Master, Senior, or Junior, follows the same standards set by the company, making their work reflect the beauty of their clientele's wedding. In a nutshell, Imagine Nation photographers shoot timeless photos in a good mix of posed and candid and trained not to be reliant on photo editing and post-production.
Also, each group of photographers comes with their own package. This allows couples who are on a tight budget to have quality photos at an affordable cost. "There is something for everyone," John adds.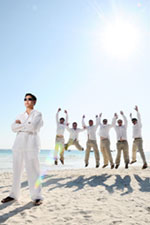 A Different Type of Photographer
More than the technical side of wedding photography, John and the rest of Imagine Nation Photography are governed by one thing: the Bible. Aside from sharing the same level of passion for photography, they are united in placing God in the center of their lives and work.
When praised for their works, John and the rest of the team emphasized that it is not them who made the couple's wedding beautiful. It was the God's gift to them that allowed them to capture the beauty of their wedding and that God himself made their day beautiful. As their slogan goes, 'God makes weddings beautiful, we simply capture them'.
Imagine Nation photographers are more than experienced men and women with DSLRs on their hand. "We're not just your regular photographers. We're photographers with a mission", stressed John. And their mission is to help soon-to-wed couples put Jesus Christ in the center of their marriage. They may have different approach to photography, but they all have the same purpose: to immortalize God's gift in the form of Holy Matrimony through timeless photographs and give praises to His Name.
Visit Kasal.com's Wedding Resources (Photo and Video: Photography Category) for the complete contact details of Imagine Nation Photography.