Wedding Supplier
Celebrating Memorable Weddings
By Jonathan Dionisio
January - February 2011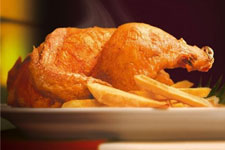 Filipinos are known all over the world for their close family ties. This is manifested well during family events, like weddings. The families and friends of the bride and groom get together to celebrate this special day in their lives. Such special occasion requires significant time in planning, specifically in choosing a Philippine wedding venue to hold the event.
Aside from close family ties, Pinoys are also known for having a sense of sentimental value. They associate their good memories with different things and/or places. In a way, going back to a certain place somewhat brings back fond memories that have been associated with it. It's also a way to share these memories with their families and friends. For this reason, most Filipino soon-to-weds prefer to hold their weddings at a venue that has a sentimental value to them.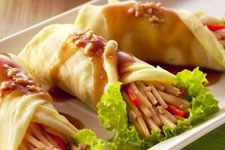 Max's Restaurant , one of the most well-recognized and established restaurant chains in the country, is one of those places that give lasting memories. Being at the forefront of providing a Philippine wedding venue for special occasion for the past 65 years, many Filipinos have their own fond memories of Max's. Thus, this institution has become a household name and has secured a special spot in the hearts of many.
First Memories
The first to have happy memories of Max's weren't actually Filipinos. Rather, they were US soldiers deployed here in the Philippines in 1945, after World War II. Maximo Gimenez, or Max, the founder of Max's Restaurant, befriended the American occupation troops stationed at Quezon City who regularly stopped at his house for a drink. Insisting that the troops paid the food and drinks he served, Max, with the help of his family and niece Ruby Trota, put up a makeshift cafe at their humble home. They started to serve their signature spring chicken. The tender, juicy and crispy chicken dish created a buzz among the American soldiers. Soon, the Filipino public heard about the delicious chicken and as they say, the rest is history.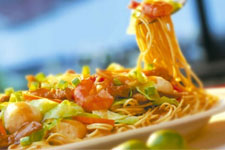 Many years after first serving its famous dishes, Max's Restaurant now has 113 branches all over the Philippines and seven branches in the United States, serving their famous sarap-to-the-bones (delicious to the bones) fried chicken side by side with what is now known as Ruby's Favorite composed of classic Filipino dishes like Kare-kare, Lechon Kawali, Crispy Pata, Pancit Canton, Lumpiang Shanghai and Ubod, and Chopsuey. It is now currently servers millions of Filipinos and Filipinos-at-heart and has made countless birthdays, reunions, debuts, and weddings very memorable.
Like a Part of the Family
Understanding how much it has become a part of the Filipino life here and abroad, Max's Restaurant continuously improves its services to meet the needs and budget of soon-to-wed couples who wish to celebrate their wedding with Max's. Banquet and sales officers assist the bride and the groom in planning every step of their wedding.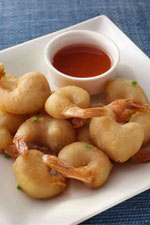 Moreover, Max's offers a more special and practical way of making weddings worth remembering. Whether for a party of 30 or 300, couples can choose from two very intimate and classic themes – Traditional Floral accented with golden floral arrangements and Asian-Filipino Weddings, adorned with indigenous designs like native beige cloth and rattan balls.
Both theme packages include an elegantly designed wedding cake, personalized giveaways, love doves, wine and a theme-inspired wedding venue. The couple and their guests can partake from a wide range of well-loved signature local delicacies that complement well with the all-time favorite Max's Fried Chicken. Other Max's dishes are all available to create a fitting wedding menu that suits all budgets and palates.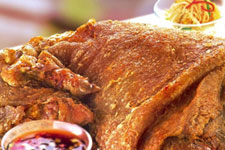 Weddings are special and memorable events. On this given day, two families come together to celebrate love and new life between a newlywed couple. This very unforgettable event requires not just good food and venue. It also requires the commitment of a group of people to make the wedding fun and hassle-free. This is what Max's Restaurant stands for. More than being "the house that fried chicken built," it has now become the house where good memories are built.