Wedding Supplier
Hassle-Free Wedding Planning in Bacolod
By Ronalyn Umali
April 2011
Planning a wedding can be exciting and stressful at the same time. From processing church requirements to buying the perfect wedding gown to scouting wedding venues, a couple has to oversee everything to make their wedding day complete and memorable. All the more when you have to do it long distance or overseas. Wouldn't it be nice, instead, to just have one wedding planner or wedding shop to deal with, and have every wedding detail you need taken cared of?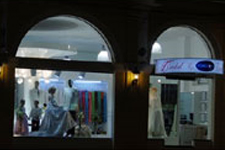 That is why wedding planners and one-stop wedding shops exist - to help couples prepare for their wedding faster and easier. For Bacoleños and those having their destination wedding in Bacolod, PDALCore Bridal & Events Centre, Bacolod's premier one-stop wedding shop, assures not just quality wedding planning but also complete and affordable wedding service.
From coordination with a Bacolod church, to designing bridal gowns, to arranging wedding photo and video, PDALCore Bridal & Events Centre has all your wedding planning requirements covered. And aside from weddings, they have serviced a number of clientele for special occasions like birthdays, debuts, and even anniversaries.
Birth of a Bacolod One-Stop Wedding Shop
Janet Loyola, the wedding planner expert behind PDALCore Bridal & Events Centre and wife of popular Bacolod wedding photographer Philip Loyola, shared the story behind the creation of their Bacolod wedding shop.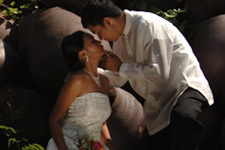 "As part of our thrust to uplift and promote Bacolod wedding industry, we decided to go beyond offering wedding photography and apply the same success formula to provide other wedding needs. We even setup a flower farm here in Bacolod to supply our flower shop, Khaya's Flower Shop, with fresh, quality but affordable wedding flowers, Janet said.
PDALCore Bridal & Events Centre started small, sharing an office with Bodyshot Photography for almost two years. On April 2008, they were able to open their own wedding shop in one of Bacolod's premier wedding hotel, Planta Centro Bacolod Hotel, through the help and support of their loyal customers.
Soon, however, a number of Bacolod one-stop wedding shops have opened offering the same services and even the same prices. How does PDALCore differentiate itself from the others?
"To ensure service quality, we don't outsource the wedding materials or even the service, all our wedding products and services are genuinely and personally produced, done by us," Janet shared.
PDALCore's wedding photo and video services are done by Bodyshot Photography while Khayas Flower Shop & Farm handles the flower and event styling. On the other hand, wedding invitations and souvenirs are produced by La Belles Collections while bridal hair and makeup services are from Salon de Belle. Both Bacolod wedding shops are owned/managed by the Loyola family and named after their young daughter Belle who is also a budding wedding photographer. And of course, wedding planning and bridal gown and barong creations are personally overseen by Ms. Janet Loyola.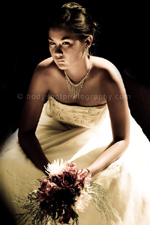 Non-Stop Innovation in Wedding Services
In just several years of servicing soon-to-wed couples, this Bacolod one-stop wedding shop has established a reputable bridal and events team that became the standard of quality services in Negros. Because of this, it is sometimes inevitable for PDALCore to be copied by others, so they always try to improve and be updated with the latest wedding trends.
"Besides the Internet, we try to keep our wedding services updated by attending and participating in bridal shows both here in the Philippines and abroad," Janet said. "Both me and Philip always travel out of the country to visit wedding fairs and exhibits."

And in order to standardize and uplift wedding planning services in Negros, Janet Loyola and wedding industry colleagues, organized Wedding and Event Planners Organization of Negros, Inc.(WEPON), the premier association of wedding planners in Bacolod.
For Janet Loyola, a wedding planner should not only be organized and updated with what's in and what's new. A wedding planner should also be trustworthy and reputable as couples rely on him/her to make the most important day of their life truly beautiful.
With years in the business, ally of wedding services, and a professional organization behind it, you can really count on PDALCore Bridal & Events Centre to make your Bacolod wedding a perfect reality.