Wedding Supplier
Xsight Photography: Extraordinary Wedding Storytelling
By Jonathan Dionisio
March - April 2010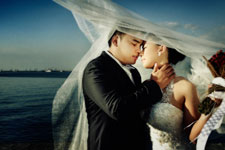 Marriage is one of the milestones in a person's life. Thus, weddings have become a significant event that people give high attention to. Couples spend days, months, even years to prepare for this momentous day. They spend time searching for wedding suppliers and preparing all necessary materials to make their wedding as perfect as possible.
One of the elements couples give importance to is photography. After the wedding, their wedding photographs allow the newlywed couple to reminisce their unforgettable day. As such, choosing a wedding photographer is very crucial. Wedding photographs serve as a visual documentation of this wonderful chapter of a couple's life. And this is what Xsight Photography has been known for – their expertise in telling the story of a wedding.
Meet the Storyteller
From its establishment in 2005, Xsight Photography has covered numerous weddings and other events. According to Ms. Bea Carreon, General Manager of Xsight Photography, the combination of the latest equipment and training make them capable of capturing the real beauty of a wedding.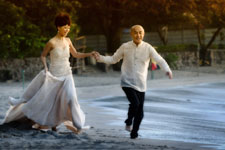 Xsight wedding photographers take pride in using the latest technology in digital photography which allows them to produce quality wedding photographs and adjust to the situation at hand. Experience and training also sets them apart from other wedding photographers here in the Philippines. Their photographers are backed up by more than 15 years of experience which makes them veterans in covering events, weddings in particular. Throughout the years, they have mastered how to anticipate possible scenarios during an event.
Ms. Carreon shares a classic example of this. Even amidst a swarm of photographers and other journalists, as they experienced during the wedding of Chinese celebrities Dicky Cheung and Jess Zhang in San Agustin Church in Manila last January 12, 2009, their wedding photographers were able to well-document the wedding, capture the best angle, and reflect the love of the newlyweds for each other through their photographs.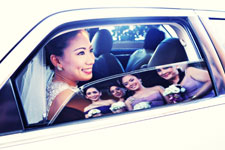 Furthermore, their wedding photos highlight a variety of emotions. Using traditional and photojournalistic approach, they document their clientele's wedding as the events unfold, emphasizing action and reaction, ambiance and detail.
The Subject of the Story
Of course, wedding photography is not a one-way thing. "It's a two-way communication", said Ms. Carreon. It's not just about wedding details and activities; it's about the bride and the groom. Couples must understand that for a wedding photographer to produce quality wedding photos, the bride and groom have to be relaxed and feel good about themselves during their wedding day. Ms. Carreon advises couples to take it easy and not to be conscious of the camera. They should not be stiff and just enjoy their day. That way, their natural beauty will come out and their photographer will be able to produce great wedding portraits of them.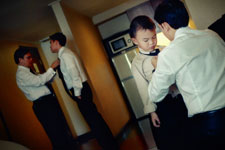 For some brides and grooms, it's easier said than done. Some couples are easily distracted by the flashes of the camera. Xsight Photography has found and mastered the solution to this problem. Their photographers are trained to primarily rely on available light and avoid direct flash photography, which also gives their photographs a unique look and adds drama to the affair.
The Masterpiece
During the wedding day, most newlyweds are too busy, or too dazed, to actually look at and appreciate the beautiful details of their wedding. In addition, they can't see some of their guests or what they were doing since a lot of things were grabbing their attention. Through photos, the bride and groom can see and appreciate what they weren't able to notice during their special day.
With the beautiful mix of storytelling and artistry courtesy of Xsight Photography, couples can capture and grasp every single moment of their nuptials through the photos and the pages of their wedding photo album every single day of their life together.
Visit Kasal.com's Wedding Resources (Photo and Video: Photography Category) for the complete contact details of Xsight Photography.