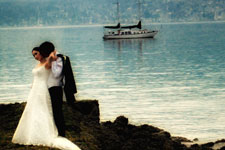 Nice Print Photography have been doing a lot of international weddings. Lately, they have covered events in San Francisco USA, New Jersey USA, Winnepeg Canada, Macau China, and Hong Kong. Samples of which can be seen in their website www.niceprintphotousa.com and www.niceprint.blogspot.com.
Below is their schedule of upcoming international photo shoot engagements for 2010:
Houston, Texas USA – March 22-30, 2010
California, USA – March 14-22, 2010 and August 9-15, 2010
Paris, France – May 25-30, 2010
London, United Kingdom – May 1-9, 2010
Singapore – March 20-23, 2010 and April 21-26, 2010
Phuket, Thailand – April 2010
Rome, Italy – June 1-4, 2010
Seattle, USA – August 1-8, 2010
New York and New Jersey – November 20, 2010
They also have slots for pre-nuptial, family, wedding and debut shoots.
For those interested to book their services, please contact Nice Print Photography through [email protected] to discuss details.
NIce Print Photography can give very good and reasonable rates for your event photo shoot – wedding or prenuptial – since their team will already be on location on those dates!
Comments
comments