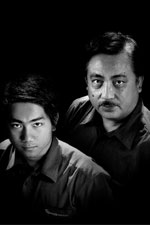 Vignette Photography takes pride in their latest achievement as father and son Danny and Ethelbirth 'Bogs' Ignacio consecutively won the Wedding and Portrait Photographers of the Philippines (WPPP)Photographer of the Year for 2008 and 2009.
The winner for 2009 Photographer of the Year was revealed during the last WPPP Monthly Photo Congress held last October 6, 2009 at Max's Restaurant, Scout Tuazon Branch in Quezon City. Bogs Ignacio, a probationary member of the group, is the youngest member of the WPPP to receive the award.
"I saw it coming" said Danny Ignacio. "When his photos became placers in the monthly photo contests of WPPP, I said to myself, 'He has a chance, he can make it'" he added. From that point, he pushed his son to improve in his craft and submit photos every month to join the competition.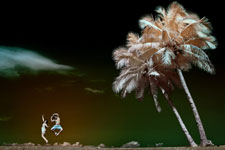 Bogs Ignacio earlier received the Photographer of the Year Award during the Bridal de Manila Book 1 held last August 9, 2009 at the SM Megatrade Hall in Mandaluyong City. The photos were adjudged by members of the Federation of Philippine Photographers Foundation (FPPF). As his father described it, it seemed like a preview of what his son will achieve in the future.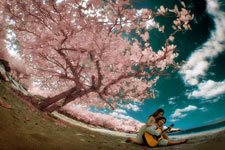 In an interview, Bogs Ignacio, a graduating Multimedia Arts student from De La Salle – College of St. Benilde , shared that he was surprised to know that he was declared as the winner, and was even delighted that he won the award after his father received it in 2008. He did not expect to be declared as the best photographer for 2009 as he was competing with veteran wedding photographers in the country, including his father.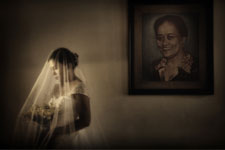 Danny Ignacio formally received the 2008 Photographer of the Year Award during the WPPP Photo Congress last May 5, 2009. The 2009 Photographer of the Year award will be formally given to Bogs during the WPPP Photo Congress scheduled on April 13 – 15, 2010.
As early as now, Bogs' eyes are set on the next prize: the 2009 Photo of the Year Award, which Mr. Danny Ignacio won in 2008. The 2008 Photo of the Year was judged by three international photographers who served as guest speakers during the Photo Congress: Mr. Mike Larson (USA), Mr. Louis Pang (Malaysia) and Mr. Charlie Lim (Singapore).
Comments
comments