Local wedding photographers from all over the Philippines converged at the SM Megatrade Hall 3 to learn new trends and techniques and seek a new degree of excellence in wedding photography and videography during the Wedding and Portrait Photographers of the Philippines (WPPP) Photo Congress 2010 held last April 16 – 18, 2010.
The theme for this year's photo congress is "A Degree of Excellence". According to Mr. Danny Ignacio, WPPP Vice President – External and Chair of WPPP Photo Congress 2010, this year's theme is a testament of the primary objective of the congress – to allow photographers and videographers to enhance their skills and learn new techniques from master photographers and other experts in the field of wedding photography and wedding videography.
This year, two highly respected photographers, six-time Wedding and Portrait Photographers International (WPPI) and two WPPI grand awards international print of the year award winner in 2009 CM Leung and respected fashion and wedding photographer Pat Dy graced this year's Photo Congress. Mr. CM Leung, the Hong Kong-based lensman talked about the importance of light and colors for photography. Mr. Dy on the other hand, shared how to merge fashion photography and create a new look for wedding photography.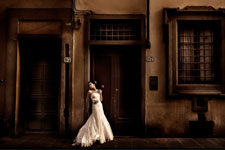 In an interview, Mr. Leung lauded the Filipino wedding photographers for their work and encouraged them to participate, not only in local photo congress, but also in international events in order to see and learn different styles in photography.
Other veteran photographers also took time to teach their colleagues about the latest trends and techniques in their craft. These include Jason Magbanua (Action-Reaction Videography Techniques), Richel Mascarinas (Post-production for Albums), Lito Sy (International Location Pre-nuptial shoot), Dino Lara (Wedding Photojournalism Techniques), Jun Miranda (CS5 for Wedding Photographers) and Edwin Tuyay (Glamour Photography for Summer).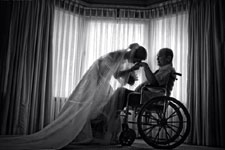 Aside from seminar and trainings, the best photographs and photographers were recognized during the Fellowship night held last April 16 at Plaza Ibarra in Quezon City. Bogs Ignacio was hailed as the WPPP 2009 Photographer of the Year while Chito Cleofas' entry was proclaimed as the 2009 Photo of the Year.
Mr. Philip Loyola, WPPP Photo Congress 2010 Chairman of the Seminar Committee thanked everyone who has continuously supported the event, especially during these hard times. He said that organization shall continue to uphold its goal to help photographer and videographers.
The 6th Wedding and Portrait Photographers of the Philippines Photo Congress is sponsored by Canon, Hewlett-Packard (HP), The Book (by Group U.S.A. and Company Inc.), Kodak, JT Photo World, Sony, Nikon, Epson, in partnership with Manila Bulletin, Picture Perfect (Special Section of Manila Bulletin), i-mag Photography, Kasal.com, Digital Photographer Philippines, Yes FM 101.1, RHTV, 96.3 Easy Rock, Aperture Trading, Ibarra's Party Venues and Catering, Josiah's Catering Inc., Web Dot Com, Fans Digital Imaging, Rubert James Exhibit Master, SM Megamall and SM Megatrade Hall.
For more information about the event, contact the WPPP Photo Congress Secretariat at (632) 433-4650, (63917) 743-8949, email [email protected] or visit www.wppp.ph.
Comments
comments