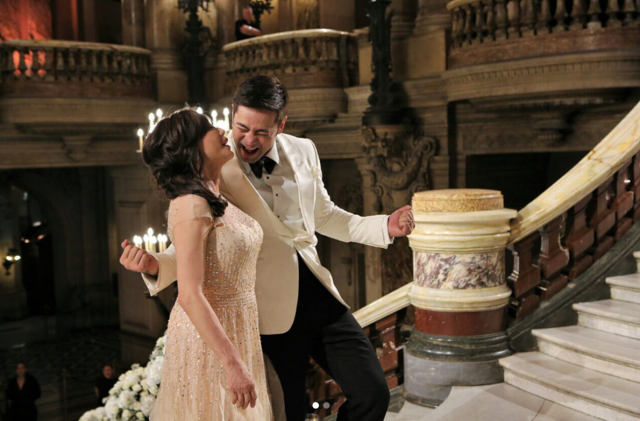 Still can't get over Vicki and Hayden's Paris wedding? Worry not, for you are not alone. Days have already passed since this magical event, but we haven't moved on yet.
Perhaps, we could not be blamed at all. Deemed as the wedding of the year, Vicki and Hayden's wedding has set the bar high for all soon-to-weds with all its jaw-dropping details.
We know that you to look back to this event once more, so here are some of our favorites from the said event:
Invites
Vicki and Hayden's Paris wedding took us by surprise. Apart from having a simple civil wedding in Makati City in June, the couple also hadn't revealed a lot of details about their Paris wedding until a couple of days before the event.
But those who had been given invites surely got an idea of how grand it was going to be, for such invites were truly special. In a post by Hayden Kho, he said:
God is in the details. In the invitation we sent out, one would see the following: a caricature of Vicki and myself, drawings of our favorite things, Scarlet Snow wearing her signature down crown and Isaiah the Sheep, Bible verses that inspired our relationship (Romans 8:28, Ecclesiastes 4:12, Psalms 37:4), and the phrase, "In Honor of God," which is the first thing the receipient would see upon opening of the invite. #aKHOandmyBELOved
Venues
Paris is definitely one of the cities that come into our heads whenever we hear the word "love". It's romantic, yes, so it's really ideal for couples who want to spend quality time together. But hey, Vicki and Hayden took things a notch higher by having a truly unforgettable wedding in this lovely city.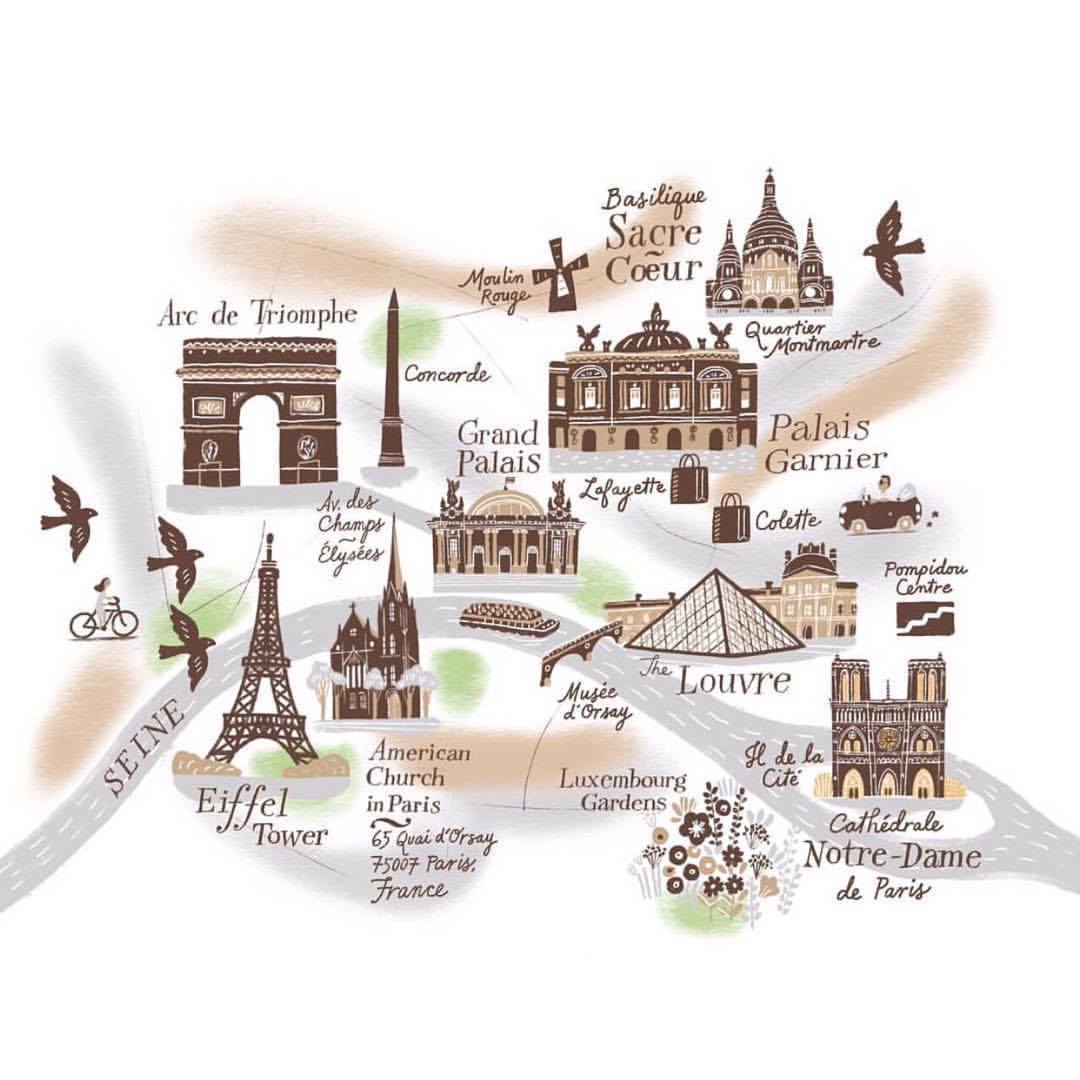 The American Church in Paris, where Vicki and Hayden's ceremony took place, was the first American church outside the US.
Meanwhile, their reception venue, Opera Garnier, was an opera house with 1,979 seating capacity. It was built from 1861 to 1875 for the Paris Opera, and has been considered as one of the most exclusive venues in the world.
According to a Facebook post of famous event stylist Robert Blancaflor:
"In our 20 Years in the business, we have done more than 10 Weddings outside the Philippines but the #aKHOandmyBELOved Wedding is by far the best of them all. Its in Paris, and the Venue #PalaisGarnier is one of the most exclusive in the World. Not only that you need an enormous amount of money to be 'approved' but you also need to have a certain stature. Only a handful are given this opportunity."
Attires
Vicki definitely wowed many with her stunning wedding gown created by the famous Michael Cinco. The blush wedding dress had a train with the length of three meters. It was made of French lace and tulle and was adorned with full silk embroidery on top in Baroque patterns with sequins, pearls, and Rose Opal Swarovski crystals. Given its intricate details, the gown needed 1,000 hours and 50 skilled artisans to be completed.
Indeed, a wedding dress that's perfect for a queen! No wonder, Michael Cinco himself shared praise for the wedding:
"The spectacular and extravagant wedding of @victoria_belo and @dochayden at the PARIS OPERA is probably the most beautiful wedding I've ever seen… and I'm so proud and happy to be part of it…"
Vicki's dress during the first dance was also lovely–a sky blue Mark Bumgarner ball gown.
Even her daughters looked stunning in their respective dresses. Her daughter Cristalle wore an elegant black dress while Scarlet Snow was clad in a pretty Michael Cinco dress during the ceremony and a Mischka Aoki couture during the reception.
Meanwhile, Hayden's attires were by Tom Ford.
Flowers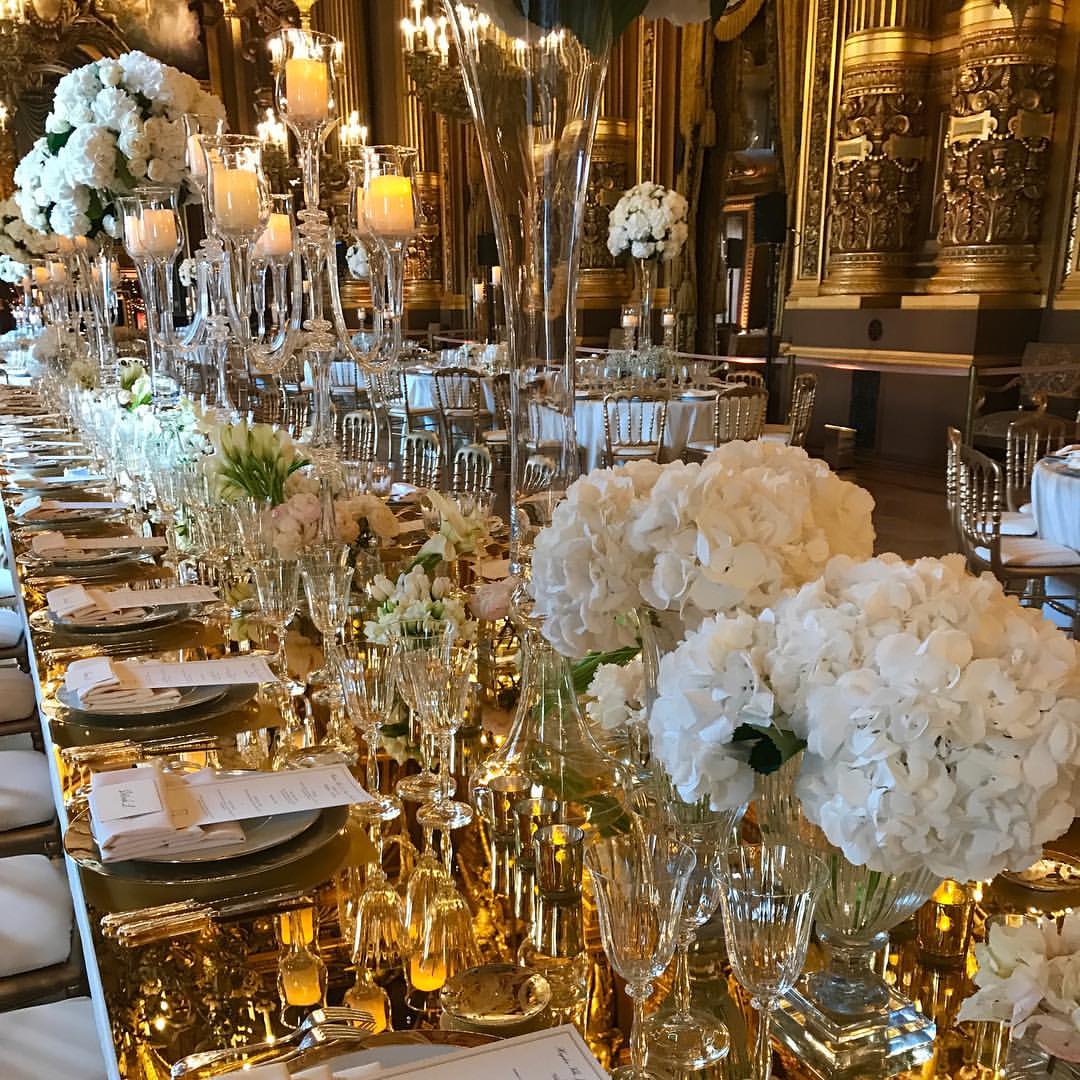 The flowers used during this couple's wedding were extraordinary. In another post by Robert Blancaflor, he said:
"The Imperial Table was decorated with the best available white blooms this time of the Year such as Hydrangeas, Ecuador and Spray Roses, Freesias, Zantedeschias, Tulips and Peonies. All of these flowers were imported from Amsterdam thru the same agent weve been using the last 15 Years for our direct importation to Manila. It was a realization for us that since we have direct importation arrangements with 3 countries (and soon 5), we can do Weddings and Events anywhere in the World without worrying where to source one of the most important elements of an Event."
Bridal Bouquet
Of course, bridal bouquet was also very important, so they had to make sure that it would be made from flowers that suit a queen like Vicki. And, guess what? The flower of choice was none other than Lily of the Valley!
According to Robert Blancaflor, these flowers were sourced from Germany. He also said in another post:
"Only the most expensive flower in the World #LilyoftheValley as the Bridal Bouquet for Dra Vicky Belo – Kho #aKHOandmyBELOved 💕"
Direction
"It's like a scene from a Disney film!" Many people were truly impressed upon seeing photos and watching videos from this wedding. The newlyweds' first dance, in fact, reminded many of Beauty and the Beast.
All this would not have been possible if it weren't for Yaparazzi Events, which took care of the direction. Hayden himself has been so grateful for this team's hard work.
"There are so many people we want to thank for making this celebration a memorable one; but the one person who deserves the highest praise and gratitude is this 24-yo visionary @direkjavi of @yaparazzievents. He is "Mr. Don't Worry I Will Make It Happen" and he does make things happen. I have no doubt that someday this genius will be known internationally, and we will be so proud to remember that our wedding was one of his first few masterpieces. Love you, Javi! Thank you for making the dream a reality."
#aKHOandmyBELOved caps
Guests who attended this Paris wedding were also able to get personalized caps. According to another Instagram post by Hayden:
"Details of the #aKHOandmyBELOved cap: the H/V emblem, the address of the American Church in Paris, coordinates of the Opera Garnier location (which was kept a secret til after the ceremony), and, of course, the guest's name. A collab work of @patriadavid, @muchachadiaries, and myself."
With all these details, Vicki and Hayden's wedding was truly magical. Also, we're sure that it will take long before people could move on from this magnificent event.
Comments
comments