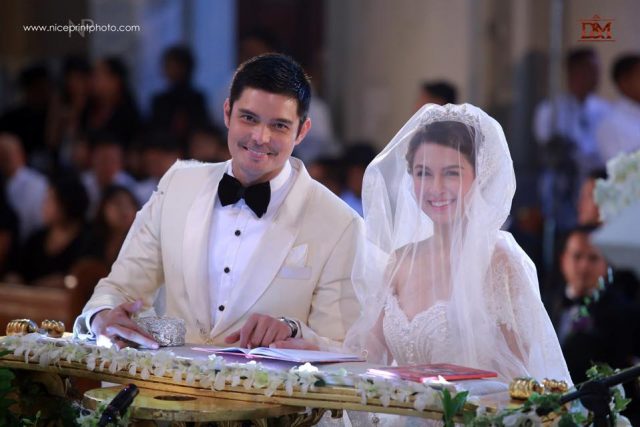 It has already been more than three years since Dingdong Dantes and Marian Rivera tied the knot. On their third anniversary, Dingdong decided to come up with a special video for his wife.
Created with the help of Gab Valenciano of Nativ, the said video showed photos and video clips of their family, including some footage from their wedding. What made it even more special was Dingdong's message, which he himself narrated.
Here it is:
Now, let us share with you some of our favorite lines from the said video:
"Though we pale in comparison to His Glory, through each other, we witnessed His might. There may be times we have failed to see each other's side but being the best versions of ourselves, we have always walked on. And even in our most trying of times, we never forgot to hold on."
"Before we move on to our next adventure, which surely won't be easy, for simply being you, please allow me to thank you dearly. Thank you, dahil sa lahat ng mga gusto kong gawin sa buhay, natupad at natutupad ko dahil sa'yo. And this is because you inspired me to be the best Sixto that I can be. You are the perfect element that I need to lead this family, which we heed."
"When I look at you, all I see is pure love. A love that allows me to see beyond myself, a kind of love that gives me limitless joy, peace, and hope."
"Each page that He has written is a chapter we must obey. This chapter we have finished, we grow to love come what may."
"I once vowed that while I cannot promise the whole world to you, I will give you mine, my love, my loyalty, my passion, my service, my honor."
Kilig, isn't it? Dingdong's message for his wife is truly touching. Marian is indeed one lucky woman.
Happy anniversary, DongYan! You truly deserve all the happiness in the world!
Comments
comments