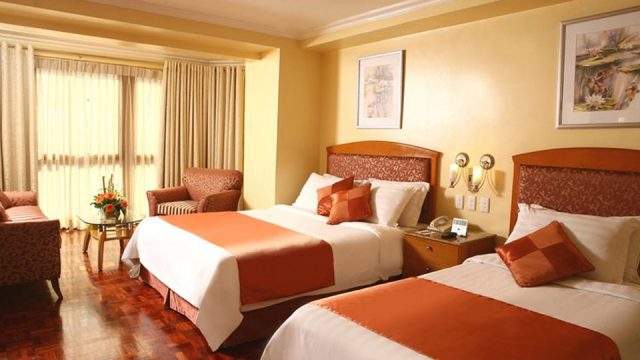 Any wedding, regardless of the size, can be really stressful, especially if you are the type of bride who wants everything to be perfect down to the smallest of details. This means that whether you are having a grand wedding or a small and intimate one, you have to be careful when choosing your wedding venue. To have a hassle-free wedding, make sure to have it at City Garden Suites, where weddings are hassle-free and amazing.
Now you may be wondering how this is possible. The answer to that is simple—City Garden Suites has a banquet team composed of highly skilled and well-trained individuals. These people have already helped a lot of couples turn their dream wedding into reality.
Equipped with ample knowledge
Wedding planning can be disastrous if the people in-charge of it don't have the right knowledge on how to make things happen. Good thing, members of City Garden Suites know a lot about planning a wedding.
Experts when it comes to time management
Wedding planning requires time management skills. With all the things you have to do to make sure the wedding is successful, you have to be very organized and systematic, too. Members of the banquet team of City Garden Suites have already mastered all these, so rest assured that you are in good hands.
Effective communicators
Effective communication matters in wedding planning. If people involved in all the preparations don't talk to each other properly, there could be misunderstandings that could result in delays and even more problems. This is why City Garden Suites makes sure that each member of its banquet team is an effective communicator. The team also follows protocols to make sure the message is relayed the right way and immediately each time.
To learn more about City Garden Suites, visit its Kasal.com profile now
Comments
comments