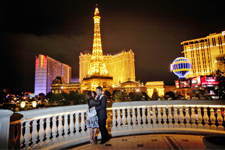 Even with the many awards under his belt, Lito Genilo of Smart Shot Studio never fails to challenge his skills.
Last Feb. 19-23,  2012, Lito Genilo once again attended the biggest show in the world for wedding and portrait photographers, WPPI 2012, in Las Vegas to learn new technologies and pick up new ideas. And he has been attending this for 11 straight years to ensure Smart Shot is always updated with industry trends. Aside from being a member of WPPI, he is one of the very few in the country who is affiliated with other international organizations: Society of Wedding and Portrait Photographers, Wedding and Events Videographers Association International, British Professional Photographers Association, and Professional Photographers of America.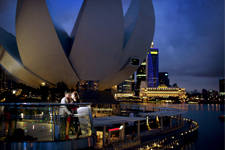 And even with Smart Shot Studio's roster of international clientele, Lito Genilo still gets excited and challenged with every new project – be it a simple prenup or a challenging destination wedding. Fresh from doing a prenup pictorial in Singapore, he is currently preparing for Canada to document a debut this March 12-19. As Lito Genilo shares, "No matter how good the camera or the photographer is, if there's no passion and commitment, the output may be artistic but lifeless."
This world-class Filipino wedding photographer will also be in Thailand (Bangkok and Phuket) in April and will be in Alaska, Canada, and Cuba in August, 2012 for scheduled international engagements. With his extensive international portfolio, Lito Genilo is as much as home shooting here in the Philippines as he is anywhere in the world.
So if you happen to reside or work in these areas and is need of a good picture for any of your special occasions, contact Lito Genilo of Smart Shot Studio now!
Comments
comments