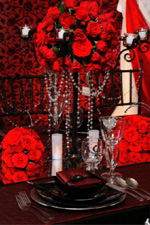 On May 21 & 22, from 11:00 a.m. to 7:00 p.m., renowned professional event stylist Mr. Hardinero will recapture the ambience of eight memorable decades of the last century through retro-inspired banquet settings executed in collaboration with eight of the wedding industry's finest caterers: Albergus Catering, Center Table Catering, CVJ Food Catering, Henry's Catering, Ibarra's Catering, Kusina ni Kambal, Swan Catering Services, and Tjioe the Caterer.
Soon-to-weds and other guests will be treated to free food sampling. The caterers will also be giving away really big discounts for on-spot bookings made during the two-day Celebrations! Bridal & Special Events Expo.
Do not miss their special catering packages offered only on May 21 & 22! Register now for free entrance.
Comments
comments