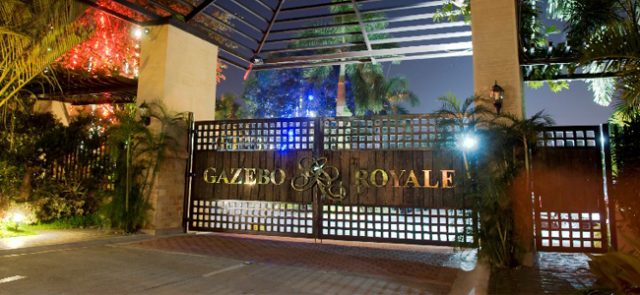 By Danielle Sebastian | February 2013
A lot of brides and grooms would love to have the splendor of a garden wedding. But with the Philippines' unpredictable weather conditions, will a perfect garden wedding be possible? Gazebo Royale tells us how they can give couples a garden wedding to remember – rain or shine.
Early Beginnings
The fabulous owners of Gazebo Royale have always been in the landscaping and construction business. The idea for a garden wedding venue came up when couples started asking if they could rent the garden (where the family sold plants and landscaping materials) for their weddings. Giving in to their requests, the family decided to create a Manila garden wedding at the heart of Quezon City.
With their expertise in construction and landscaping, the construction of Gazebo Royale was done completely in just three months. Since 2003, couples have been captivated by the lush landscapes of this garden wedding venue.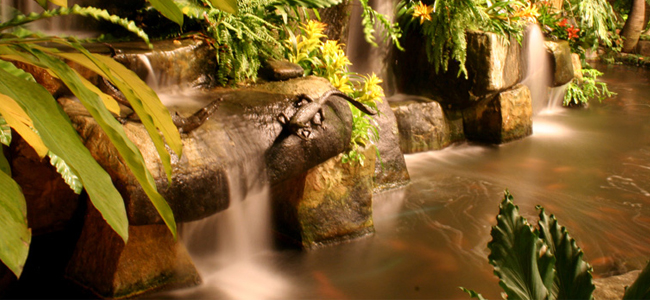 The Landscape
As soon as you enter the wooden gates of Gazebo Royale, you will find a driveway lined with hundreds of sparkling lights on elegant upright trees. Inside, you and your guests will be amazed by artistically landscaped surroundings and water features–ponds, fountains and waterfalls.
The warm and green atmosphere is perfect for a peaceful serene wedding ceremony, or a fun garden wedding party. Your guests will surely be blown away as they feel like stepping into a new world right at the heart of Quezon City. The sound of flowing water, the cool breeze and the occasional chirping of birds can easily set the tone for a great afternoon or evening party.
Rain or Shine Garden Venues
Because we live in a country with a tropical climate and unpredictable weather conditions, the owners of Gazebo Royale thought well and hard in constructing a semi-outdoor garden wedding venue. If you choose to book your event at this events venue, you can have three choices – the Champagne Hall, the Phoenix Avenue and the Bamboo Grove.
The Champagne Hall is a 900-square meter venue that can accommodate 400 to 700 guests for a buffet or 1,000 guests for a cocktail party. This covered venue is surrounded by rare ornamental plants, cascading waterfalls, a pond and lush greenery. The spacious hall is perfect for dancing the night away and the raised stage gives guests a nice view of performances by musicians and entertainers. And don't worry if it's a hot day, their open wedding venues have an outdoor cooling system to make you and your guests as comfortable as possible. There's also an air-conditioned VIP lounge with a powder room for the bride and groom.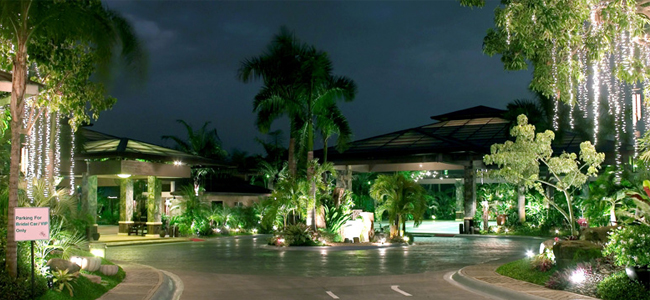 The Phoenix Avenue only differs from the Champagne Hall in size. It has the same amenities and lush greens plus a luxurious ceiling décor. This 400 square meter venue is flexible and is often used for wedding ceremonies.
The Bamboo Grove is the ideal venue for more intimate gatherings of up to 60 guests. For a smaller venue, this air-conditioned glass-in area keeps its splendor with its lush greenery and water features, ambient lighting and a variety of bamboo plants.
The best part of all these garden wedding venues? You can have the garden wedding venue of your dreams without worrying about getting wet from the rain or being burnt by the sun. So what are you waiting for? Reserve for your wedding date at Gazebo Royale. Find them in Kasal.com!
Comments
comments