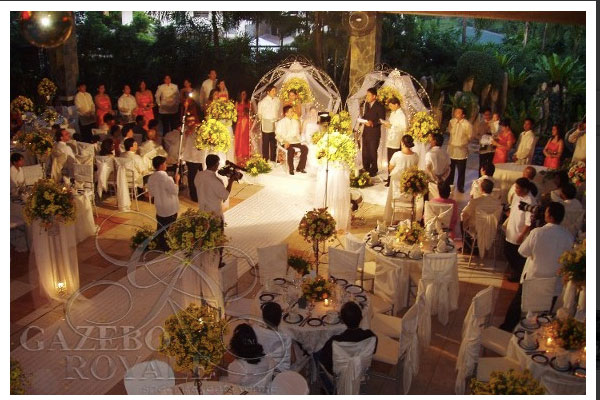 By Christian Alomodi | July 2014
Engaged couples that want to hold their wedding at a unique location without having to leave city should thank their lucky stars for the existence of the Gazebo Royale. Located within the concrete jungles of Quezon City, it is a place of solace for couples who want their wedding to be unique and enchanting yet convenient for all the people that matter to them to attend.
However, the beauty of a garden wedding does not come without its own share of troubles. Nature usually doesn't care if you're holding one of the most momentous days of your life, so it is important to plan ahead in order to have a hassle-free outdoor wedding.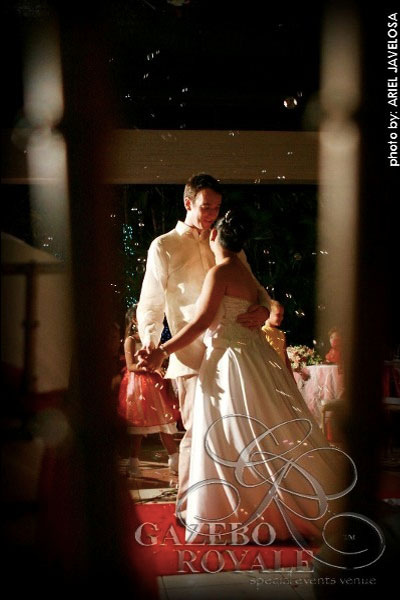 An outdoor venue is tucked away in the city has to compete with all the noise the city generates on a daily basis. Guests would find it hard to understand the rites if the wind would suddenly blow. Fortunately, the Gazebo Royale can arrange for sound systems to be installed so all the guests can hear the exchange of vows.
Another concern that couples holding an outdoor wedding the concern for bugs. Weddings held late in the afternoon will expose the guests to mosquitoes and other creepy crawlies. Couples should provide their guests with insect repellants or advise them about the possibility of mosquitoes in the invitation.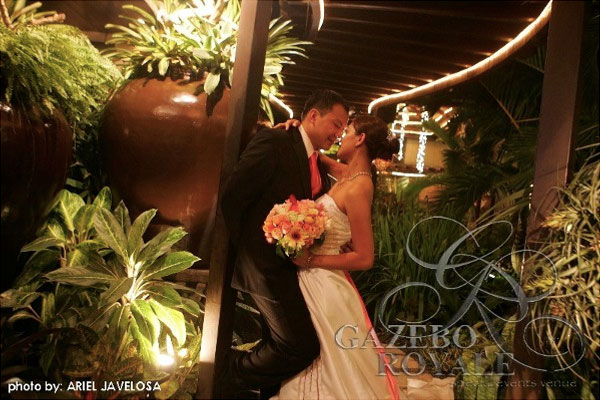 Moreover, the outdoor venue is another thing that must be put into consideration. The Gazebo Royale has excellent amenities, making for a beautiful wedding, but turning its gardens into your own paradise will be a challenge. However, the need to redecorate the location will make the wedding a unique and unforgettable experience.
These are only some of the pointers engaged couples should keep in mind if they want to hold a garden wedding in the middle of the city. The Gazebo Royale can answer to any wedding needs of an engaged couple, and their Kasal.com profile has many relevant information regarding their services.
Comments
comments