Finally, the moment we have all been waiting for has arrived. Anne and Erwan just got married in New Zealand!
We know that you've been so excited to know the deets about this union, so here they are:
Preparations for the ceremony started a few hours ago. According to reports, Raymond Santiago was the hairstylist for this event.
Solenn, Anne's close friend and sister-in-law, shared her passion in makeup artistry. In an IG post, she could be seen helping someone prepare for the wedding.
Of course, the bride's siblings were also seen getting ready for the wedding.
Anne's Its Showtime barkada was also seen preparing for the big event.
Meanwhile, another post showing the groom and some entourage members surfaced. Erwan was wearing a charcoal suit, while the ones with him were clad in burgundy outfits.
Other entourage members, on the other hand, showed up in dark blue outfits.
In a separate post was Erwan waiting for his bride.
The wedding is said to take place in Thurlby Domain in Arrowtown. According to its website, Arrowtown is 25 minutes away from Queenstown. It is described as "a delightful gold rush village nestled below the beautiful peaks that surround the sparkling Arrow River."
To give you an idea, here's a picture of the town taken in Autumn: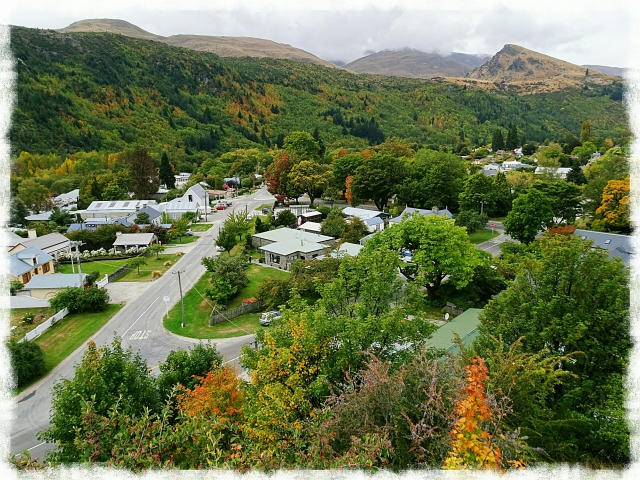 Thurlby Domain is part of this town, and it has actually been a famous wedding location. Now here's a photo of it: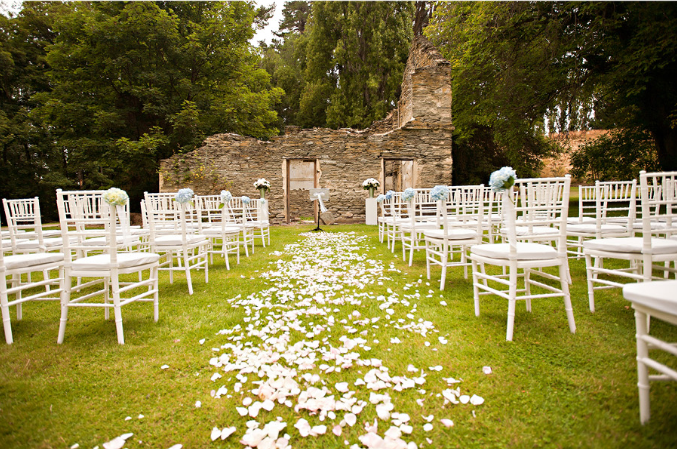 By the way, do you still remember "Welcome to Middle Earth" sign was also spotted at the welcome party yesterday? It seems that it was seen again at the wedding venue. Apart from this, there was also a reminder for guests not to take photos during the ceremony, as someone was actually brought to the venue to do it.
(Soon-to-weds, take note of this. It's actually a great way to keep your wedding solemn!)
And, of course, we could not miss the bride. Now with shorter hair, Anne really looked great for her special day!
Here's a closer look at her Monique Lhuillier wedding dress:
And oh, she actually wore black boots to her wedding.
And here's Erwan, all eyes on Anne as she walked down the aisle:
Here are photos of Anne and Erwan at the ceremony:
Congratulations, Mr. and Mrs. Heussaff!
PS. Stay tuned and keep on refreshing this post for more updates!
Comments
comments