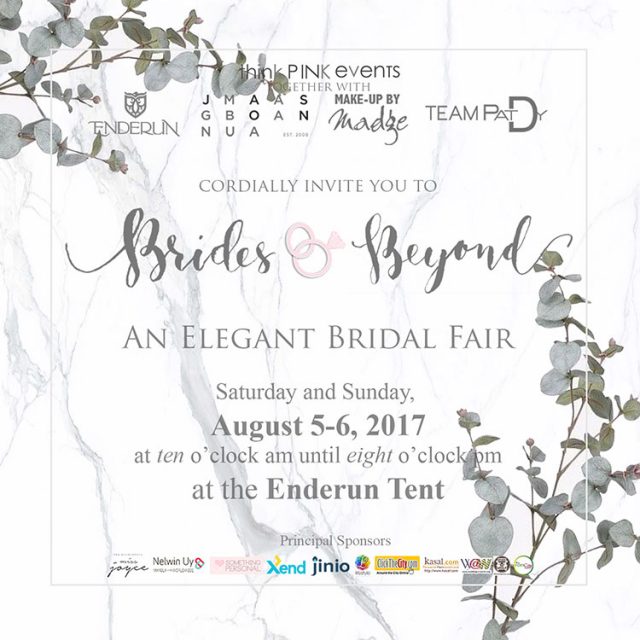 Think Pink Events is excited to bring you the 7th edition of Brides & Beyond, an elegant and intimate bridal fair. The event will be held on August 5-6, 2017 at the Enderun Tent in McKinley Hill.
This is the perfect event for everyone who needs help planning their special day. At Brides & Beyond, engaged couples can find a host of tasteful and reliable wedding suppliers – coordinators, photographers, caterers, florists and stylists, invitations, giveaways, and much more.
Couples can choose from either established, big-name suppliers like Pat Dy, Jason Magbanua, Madge Lejano, Nelwin Uy and Spruce Floral Designs, or from more affordable emerging talents in the wedding industry. Either way – you can expect to find great deals and discounts from our curated selection of merchants at Brides & Beyond.
If you are a wedding supplier who would like to get up close and personal with thousands of engaged couples, get in touch with us for more details on how to apply. Mark your calendars on August 5-6! See you all there!
* For inquiries email us at [email protected]
* Follow us on Instagram @bridesandbeyondph for updates and promos.
Comments
comments