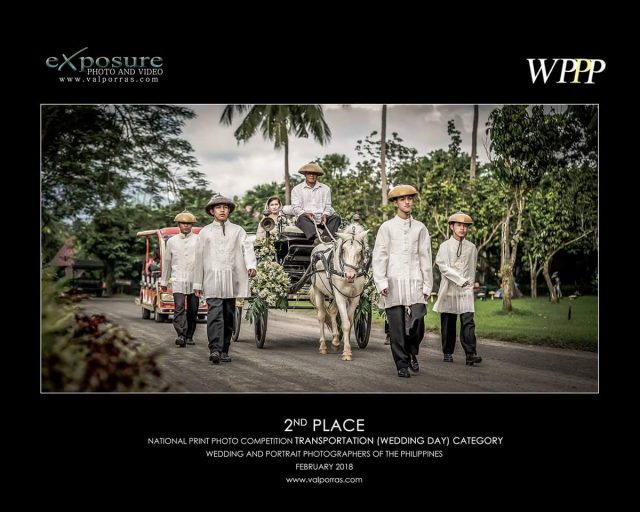 Mr. Val Porras of Exposure Photo and Video has once again proved his excellence in photography by bagging awards at the most recent Wedding and Portrait Photographers of the Philippines (WPPP) National Print Photo Competition.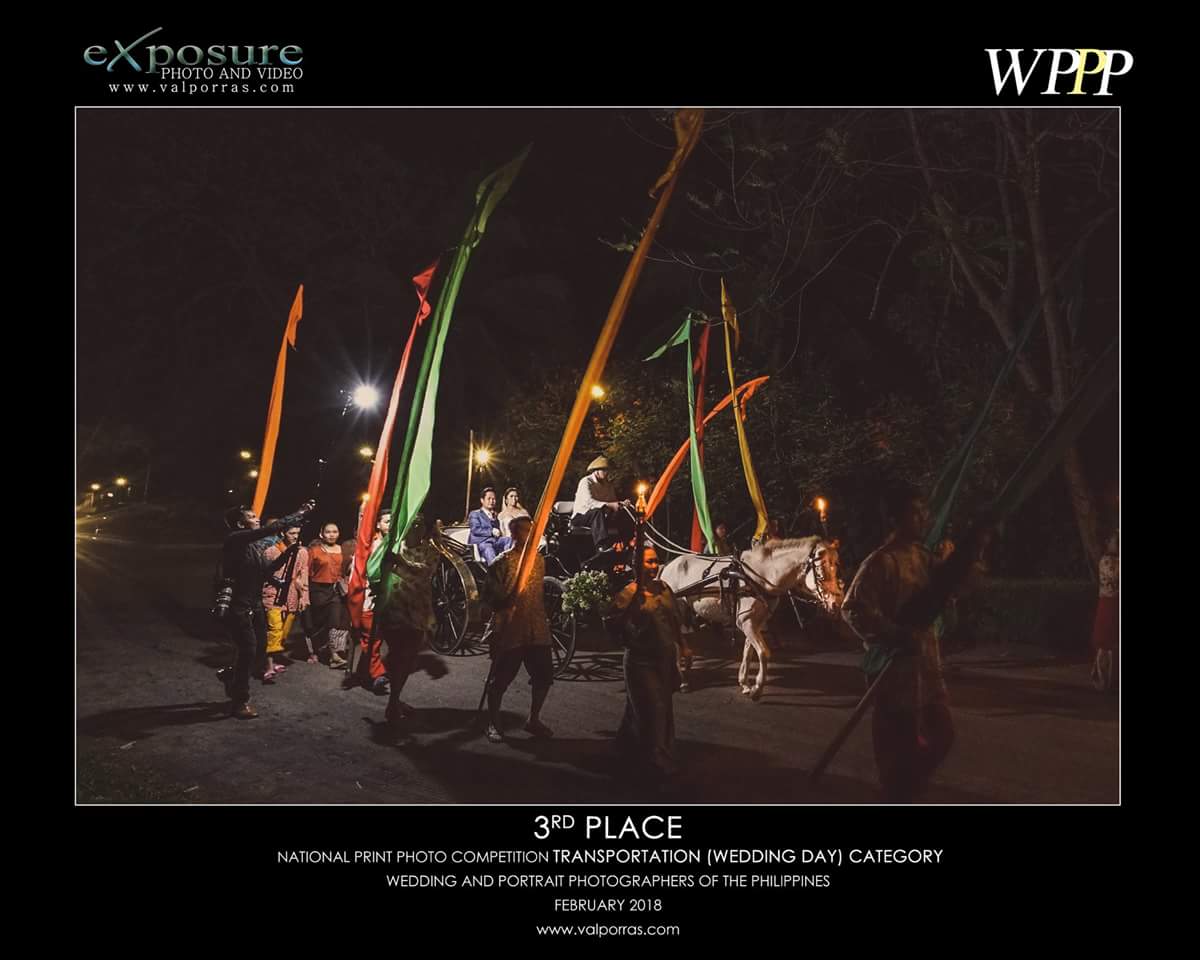 With his works, he won 2nd Place, 3rd Place, and Accolade of Excellence under the Transportation (Wedding Day) category. He also got several accolades under other categories.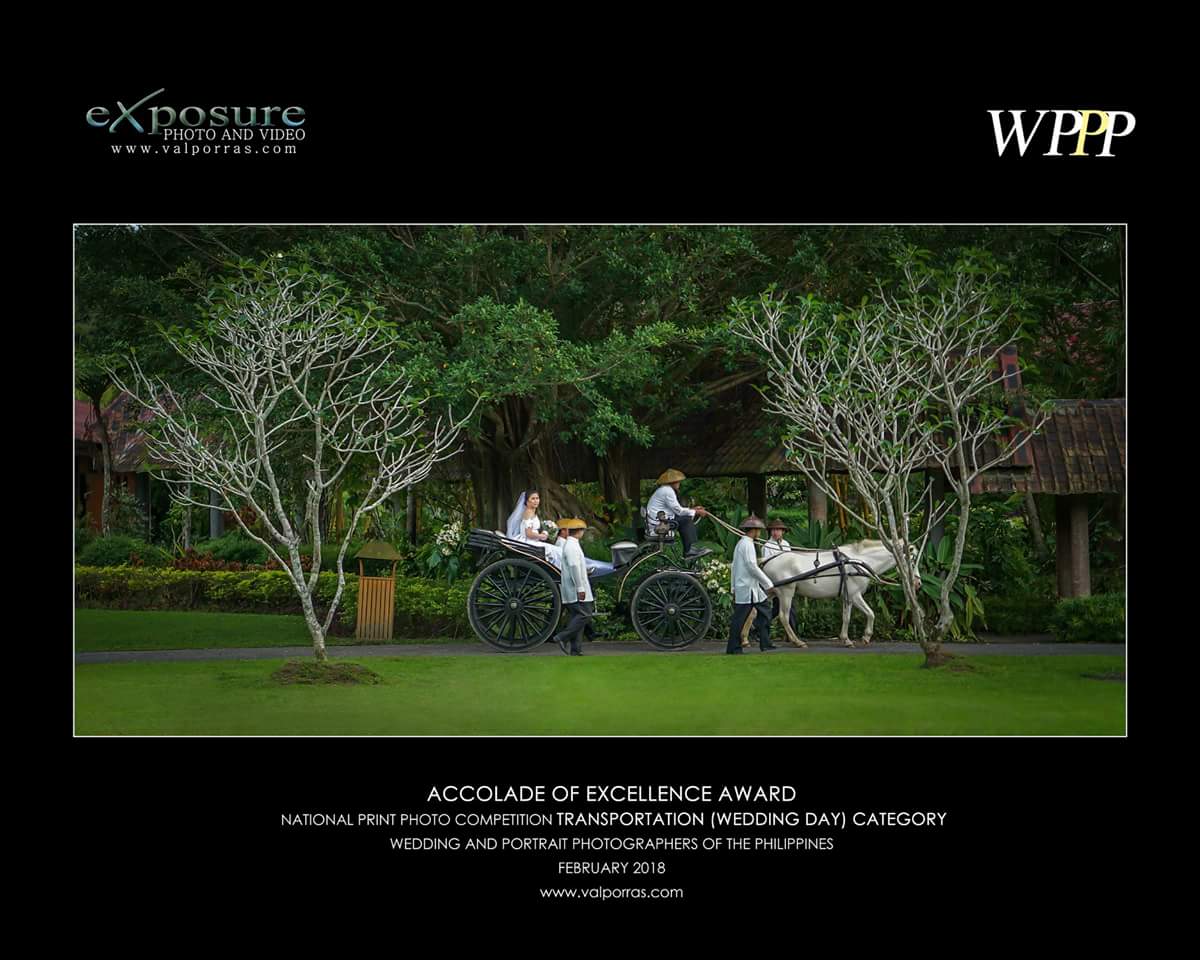 Apart from these, Mr. Porras was also declared as WPPP's "Photographer for the Year" 2017.
"Photographer of the Year" is a coveted award of the yearly photo tilt by the WPPP. Regular members of the WPPP from all over the country choose their best shots with the ultimate goal of winning 1st, 2nd, 3rd Places, and Accolades of Excellence during the monthly contests them to earn enough points and get the title.
Comments
comments