Paulo "Bam" Aquino and Timi Gomez
Danielle Sebastian | October 2012
President Aquino's younger cousin and one of the Philippines' most eligible bachelors, Benigno Paulo "Bam" Aquino IV, married his girlfriend of six years, Timi Gomez, at the Chapel on the Hill in Tagaytay last September 15, 2012.
The wedding was an exclusive-for-family affair with guests being only the Aquino-Gomez's closest family and friends. Fortunately for us, Charisse Tinio of Nice Print Photography and Exige Weddings shares with us her experience with the couple as they shot the Aquino-Gomez on-site video (OSV) and covered the wedding party in Tarlac.
The Groom
Bam Aquino is well-known for his achievements in social entrepreneurship. Like the other members of the Aquino clan, Bam also hails from Tarlac. He graduated summa cum laude from the Ateneo de Manila University in 1999 with a degree in Management Engineering. He is also one of the Ten Outstanding Young Persons of the World for 2012. An aspiring public servant, he aims to be a part of the Liberal Party's senatorial slate in the 2013 elections.
At the age of 25, Bam headed the National Youth Commission as Chairman. In 2006, he established the Hapinoy Program, a social enterprise that would help thousands of female micro-entrepreneurs. Bam married Timi at the age of 35.
The Bride
The very beautiful Timi Gomez is the daughter of Dr. Vince Gomez and his wife Carrie 28. She graduated from the De La Salle University in Manila and currently works at Unilever Philippines. In an interview with Philippine Star, Bam described his bride as "a very determined and intense individual. She is extremely loyal and loves with an intense passion." She married Bam at the age of 28.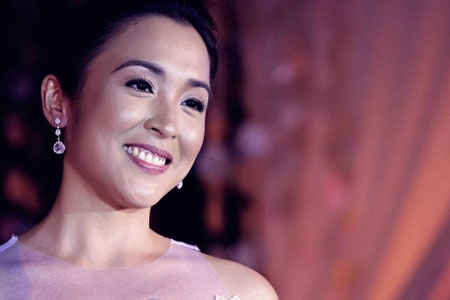 The Union
Bam and Timi met in 2004 at the National Youth Commission when Timi was a delegate in the Ship for Southeast Asian Youth Program representing the National Capital Region. The next year, they saw each other once again when Timi volunteered to help for the same program. "I seized the opportunity and courted her," recalled Bam in an interview with Philippine Star on the eve of their wedding.
From then on, Bam and Timi never parted ways. Last September 15, both Bam and Timi have said their "I dos" at an intimate ceremony at the Church on the Hill in Tagaytay. A select group of 250 people were able to witness the momentous wedding mass celebrated by Father Adolfo Dacanay, SJ.
The wedding reception was held at the Splendido Golf Club near Tagaytay. The wedding party, covered by Nice Print Photography , was celebrated a week later in Tarlac, after the couple's honeymoon in Palawan.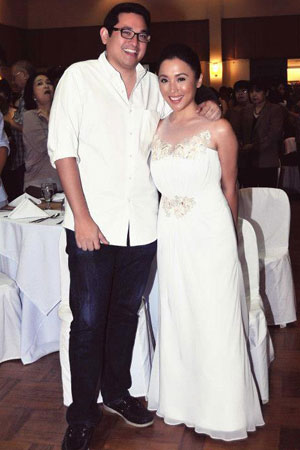 "We hope to raise a loving family, but keep on being outward-orientated. We hope our lives will always be filled with love and laughter as we both pursue our goals and dreams for ourselves and for our countrymen," said Timi in an interview with Philippine Star.
Comments
comments