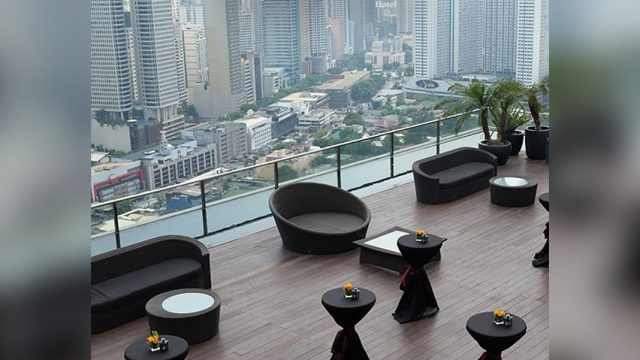 There are two types of couples: those who want to get closer to nature on their wedding day and those who simply want to cherish the beauty on their big day. If you are like the latter, finding a venue from which you can see a lovely city skyline would really be a great idea. And if you aren't sure which venue to choose yet, we highly recommend City Garden Grand Hotels.
Located at the heart of the Makati Central Business District, City Garden Suites is a champion when it comes to accessibility. It also brags the spectacular view of the famous Makati skyline, which is best seen from its roof top. Sure, this location is really perfect for a lovely wedding.
Of course, City Garden Grand Hotel offers amazing wedding packages at reasonable rates. This means that you can enjoy great inclusions without having to break the bank. Its banquet team will also see to it that all your requests and special preferences are taken note of, so your wedding can be as personalized as possible. It will be as lovely as you imagine it to be or even more. Remember, weddings are always lovelier here!
Apart from that, the hotel is also surrounded by a lot of interesting places, including the hottest bars and clubs. So if you are your squad would like to party after the big day, no problem! Whether you just like to chill and grab some drinks while enjoying meaningful conversations or you want to show off your excellent dance moves, you will never run out of options here.
What are you waiting for? Get in touch with the great people behind City Garden Grand Hotel now to find out how its team of event professionals can help you turn your dream city wedding into reality. Visit its Kasal.com profile for more information.
Comments
comments