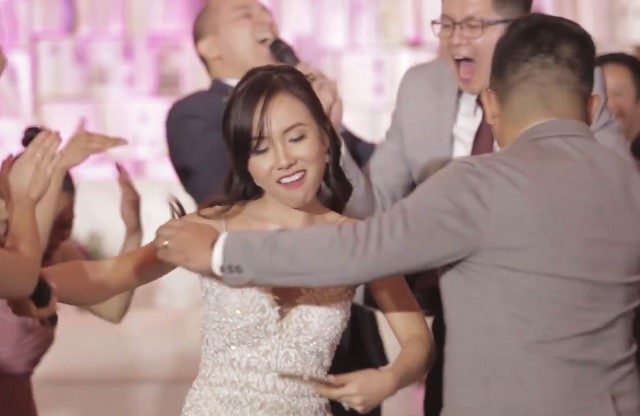 We have already seen a lot of presentations by newlyweds at wedding receptions, and we must admit, many of them are really entertaining. But of course, there are still those that really stand out. Instead of settling for the usual types of song and dance numbers, they go the extra mile and try something new.
One great example is the performance of newlyweds AJ and Jeus. Imagine, they did a rap battle at their wedding reception.
"This was the first time this was ever done in all my years in the wedding industry and these two killed it! They wanted something unique so I suggested they try doing a rap battle. Man… they delivered. Huge props to AJ & Jeuz who by the way wrote their own lyrics. Awesome fun guys," said host Eri Neeman in his viral Facebook post accompanied by the video of the rap battle. He also thanked Derek Yee for the video.
Here's the video of the said performance:
This just proves that couples actually have lots of choices on what they can do at their wedding reception. All they need to do is be creative and practice to have an amazing performance.
Comments
comments