By Jett Pe Benito | November 2018 (updated)
No Filipina bride-to-be could ever resist the elegance of piña, the graceful butterfly sleeves, and the pride brought about by Filipiniana wedding gowns that such style remains to be a traditional and classic favorite.
Rajo Laurel and Joel Bautista, two of the country's top designers, share their thoughts on Filipiniana-themed wedding gowns and what makes them a hit with altar-bound Filipinas.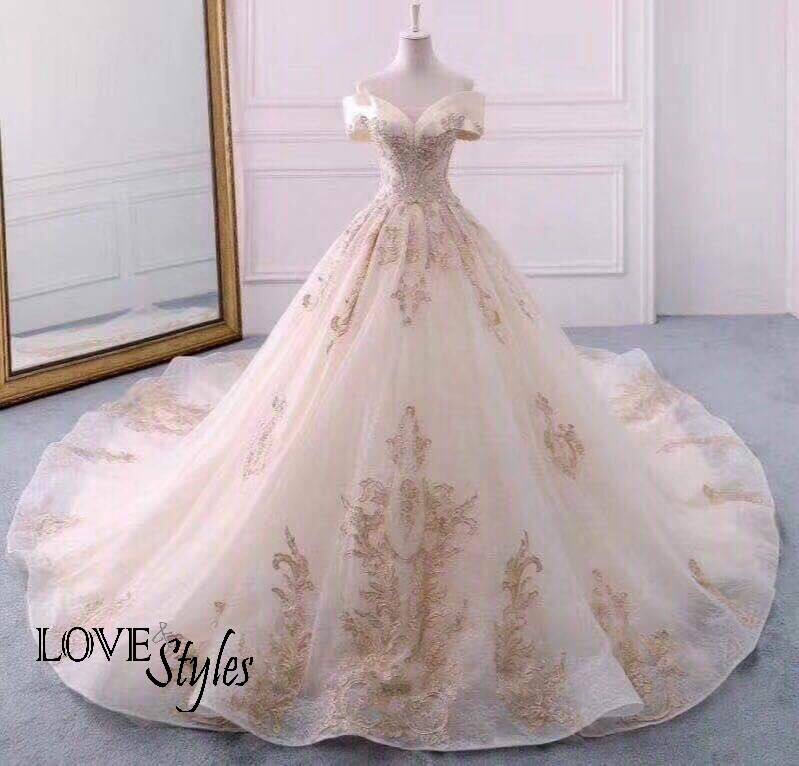 Origin
Both designers consider our national history to be the crux or root of the origin of the Filipiniana-themed gowns.
Laurel believes that these gowns are symbolic of our diverse culture, which stemmed from the various influences we've had in our history. Bautista, on the other hand, believes that the origin of Filipiniana-themed gowns is not unlike that of the barong tagalog, meaning that both began in the Spanish era and both have evolved since then.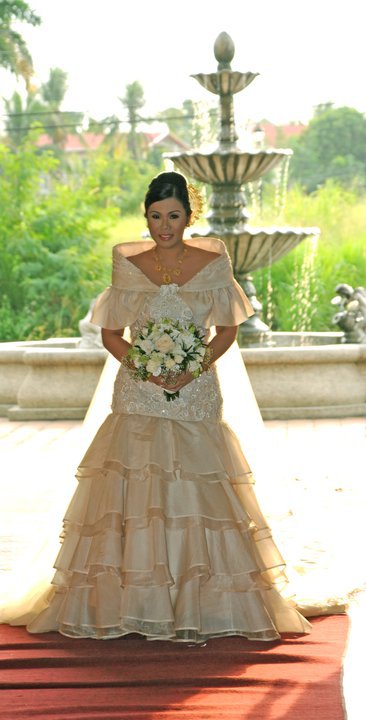 Current Trends
The Filipiniana wedding gown is not limited to the puffy sleeves and piña cloth. Laurel says that "with geographical culture playing a major part in the themes of our Filipino gowns, (the styles) are derived from the three major islands of our country. These are evident in the different inspirations like colonial, Muslim and ethnic." Current Filipiniana style could be classified into two, adds Laurel. "One would be a gown with an ethnic motif as detail via the interpretation of ikat and other tribal weaves. The other one would be the traditional indigenous material cut into modern silhouettes."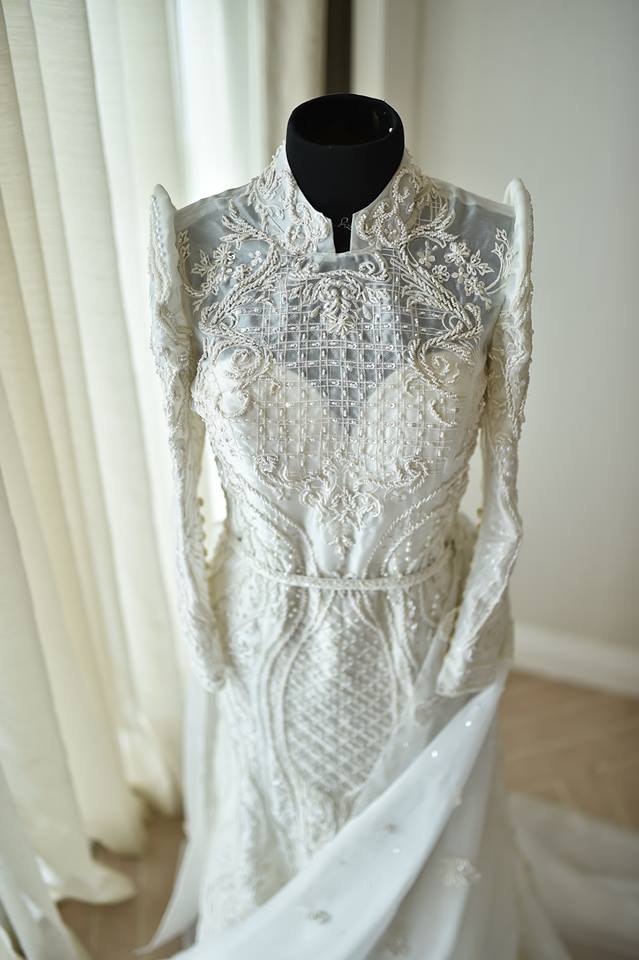 For Bautista, the most familiar versions would be the three-piece ensemble (blouse, skirt and pañuelo) with the optional alampay and patadyong, and the terno popularized by the former First Lady Imelda Marcos.
However, most brides prefer the three-piece style over the "Imelda terno" because the former is more appealing in style. The three-piece style is also less restricting in terms of height and built. "An "Imelda terno" meanwhile, would look best on a bride who is well-shaped and of considerable height," Bautista says.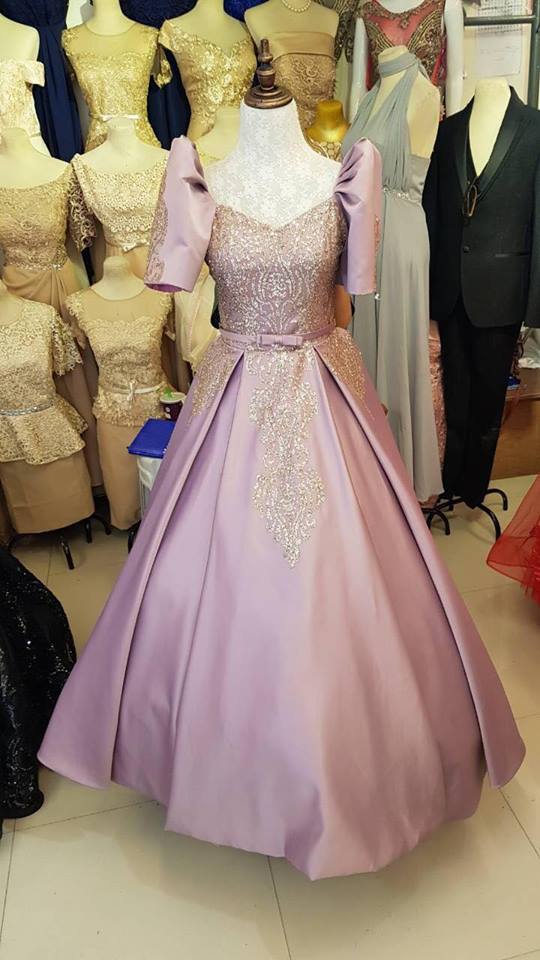 Materials
Both each have their favored materials to work with and their own design considerations.
Laurel likes to mix fabrics to reflect the diversity of the Filipino culture while Bautista favors silk organzas, organdy, jusi, piña silk and pure silk. He has also tried using abaca.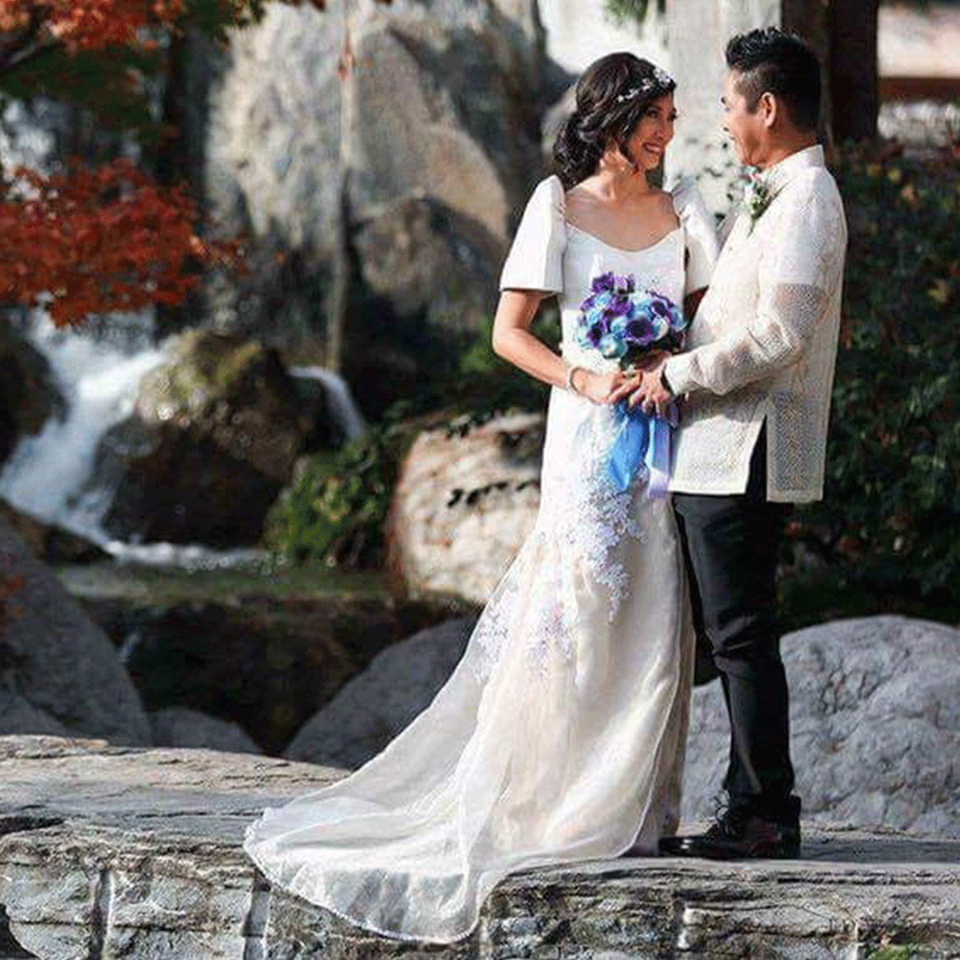 Here to stay
Both agree that the Filipiniana style of wedding gowns is here to stay. "I would like to think that the Filipino's pride in getting married is reflective in the designs of her gowns, although this has to be in tune with modern aesthetics," Laurel says. Meanwhile, Bautista offers, "I think it is the gown's national identity that the bride intends to personify within herself that makes a Filipiniana-themed gown a virtuous choice for her wedding."
Comments
comments