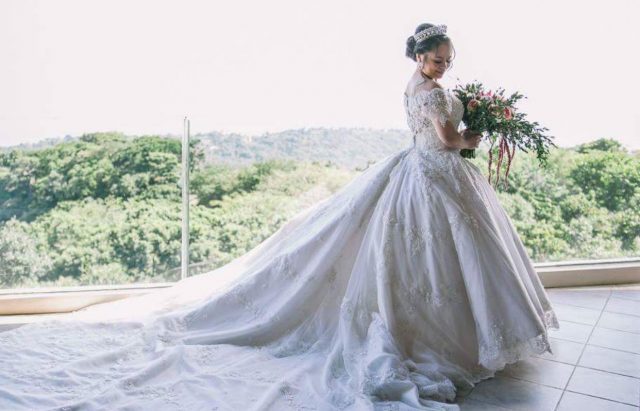 Shopping for wedding dresses is not an easy task. There are a lot of things to consider, such as personal taste, size, and even the material. Sure, the dress also has to match one's body type to ensure that it is going to look great on the bride.
Good thing, there are reliable wedding dress shops like New Creation Fashion by Evelyn Guerrero. It makes things easy for soon-to-weds by providing customized wedding dresses that are also of high quality. That means you can enjoy the best of both worlds—beauty and functionality!
Apart from that, Evelyn Guerrero can also help you come up with an outfit for every member of the entourage, thanks to her wide scope of expertise when it comes to fashion. With her, you don't have to deal with too many dressmakers and tailors at the same time.
Save a huge amount of time
Every couple knows how tricky it is to make sure every member of the entourage gets a proper outfit for the wedding day. Just imagine talking to different dressmakers and tailors just to make sure your chosen materials, color, and designs are being followed. Same amount of stress is involved if you let each entourage member decide on where to have their attires made. But if you choose just one shop for everything, you no longer have to deal with all these challenges!
Avoid unpleasant surprises
We have already heard of stories about weddings where bridesmaids tend to outshine each other with their respective dresses. That happens a lot when each bridesmaid is allowed to freely decide on what to wear. To avoid this, it's best to shop for bridesmaids' dresses at once or book just one dressmaker like New Creation Fashion for everyone.
Yes, New Creation Fashion by Evelyn Guerrero should be your one-stop wedding attire shop. It is going to give you every penny's worth. To learn more about it, visit its Kasal.com page.
Comments
comments