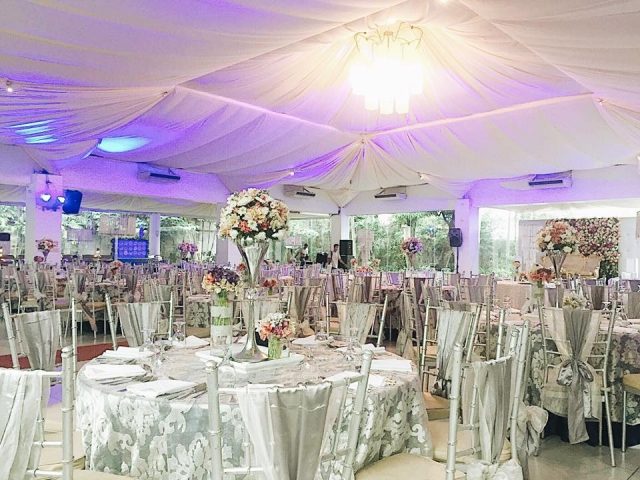 Like true love, flowers also bloom at the right time. And when they do, they are powerful enough to take our worries away. With their beauty, our lives here on Earth can be way, way more wonderful.
This is why a floral-studded wedding celebration is a truly great idea. Apart from the fact that a flower is an ideal symbol of love, it's also nice to celebrate one's wedding with lots of blooms around!
Just look at this setup at Sitio Elena Events Venue: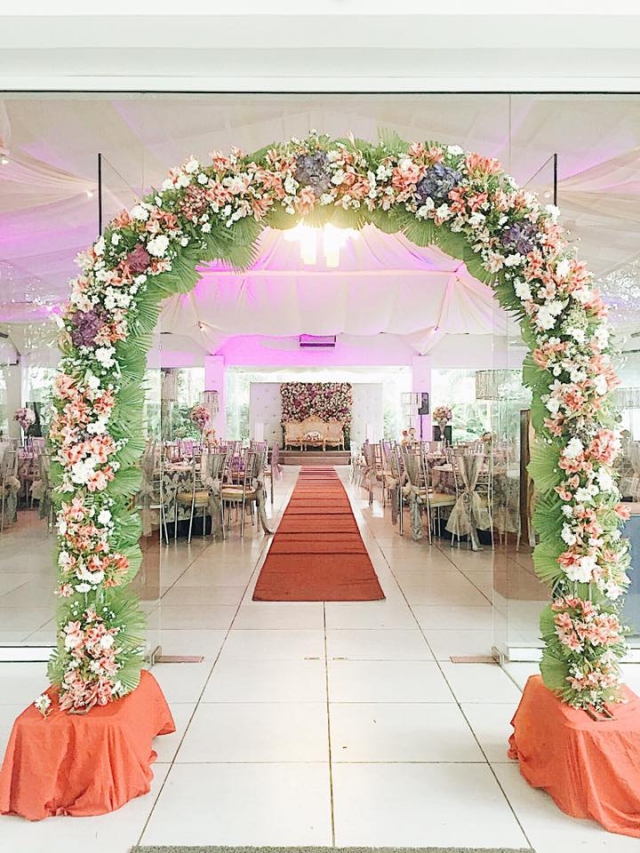 Flowers everywhere! Even before entering the reception venue, guests were already greeted by this majestic arch embellished with beautiful flowers in soft hues.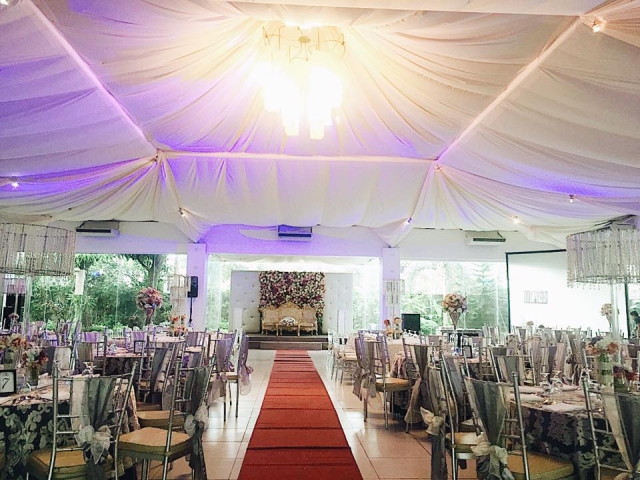 Upon entering the reception hall, guests were wowed by the styling, particularly flowers on the tables. Lighting in the said venue also went perfectly well with the theme.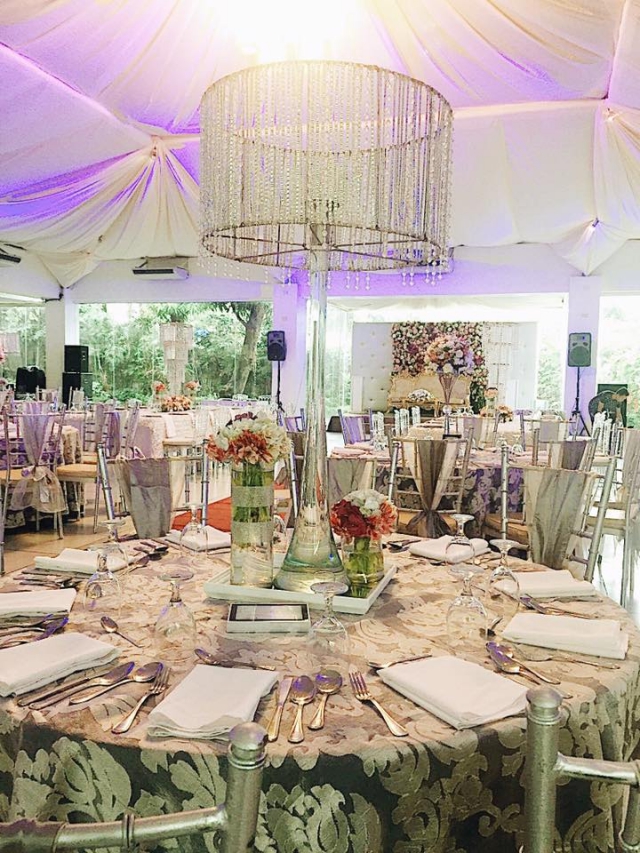 These flowers were matched with low to medium height crystal vases, simple but enough to highlight the beauty of the blooms. Crystal chandelier centerpieces were also used in some tables to enliven the whole setup.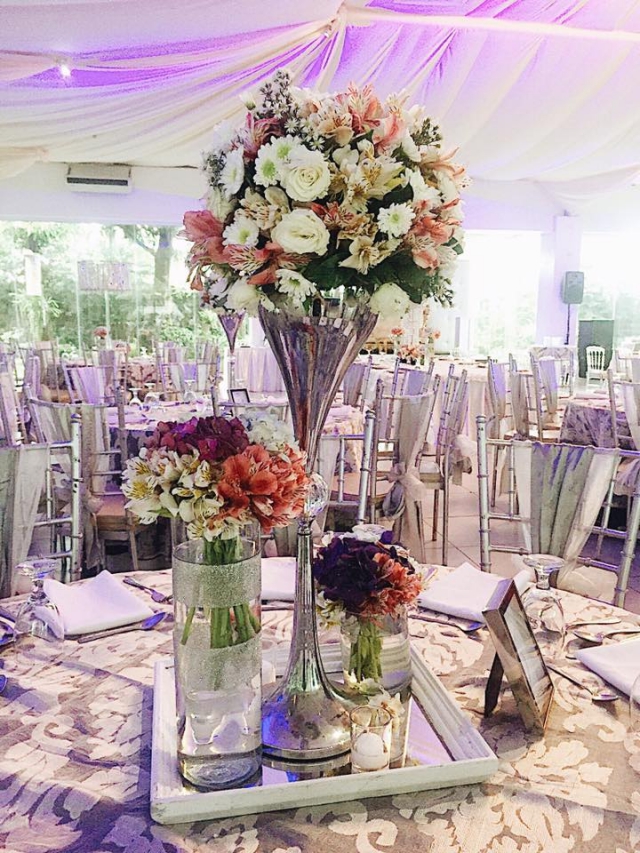 But in some tables, larger bunches of flowers were used instead of the crystal chandelier centerpieces. Placed in tall silver vases, these blooms were a mixture of roses, lilies, and chrysanthemums in pink and white.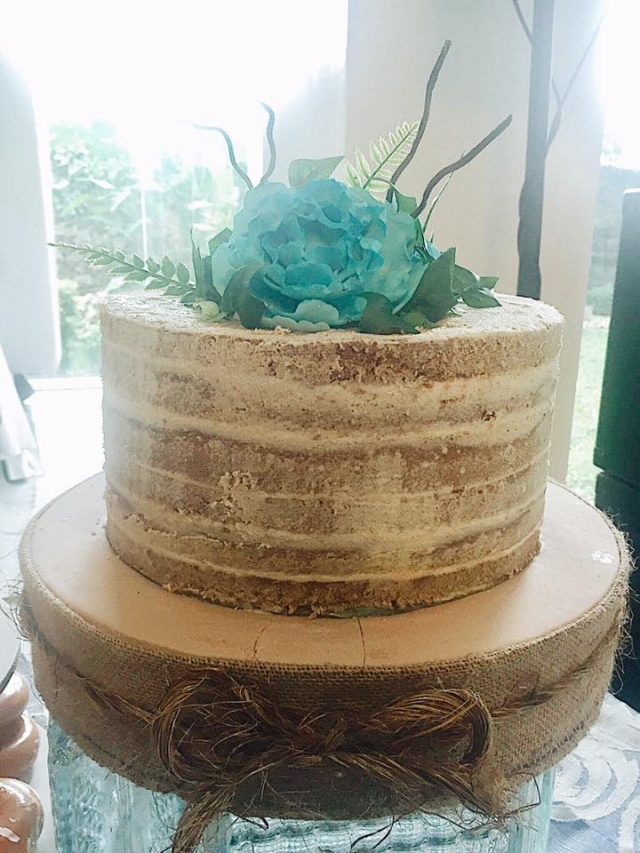 The cake was also a source of delight! It was a naked cake topped with bluish flowers.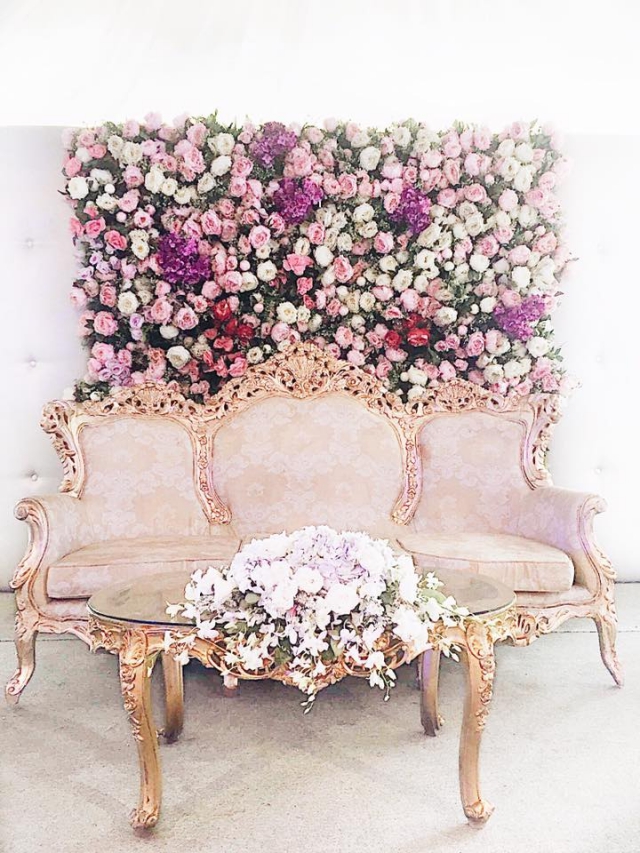 What do you think about this wedding setup? Do you want to have a similar theme for your own wedding celebration?
(Photos from Sitio Elena Events Venue)
Comments
comments