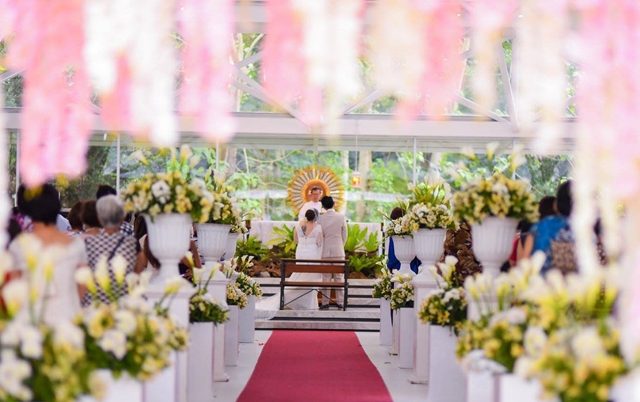 Antipolo City has been among the favorite locations for destination weddings, since it offers the best of both worlds—it is not far from the Metro yet it offers a cooler climate and brags venues that allow couples and guests get closer to nature.
No wonder, Antipolo venues are also ideal for rustic-floral weddings, such as Marien Felipe and Lawrence Cyril Vitug's. Held on December 3, 2016, this couple's union makes for a great wedding inspiration. Eye in D Sky Photography captured the precious moments during the wedding in lovely photographs.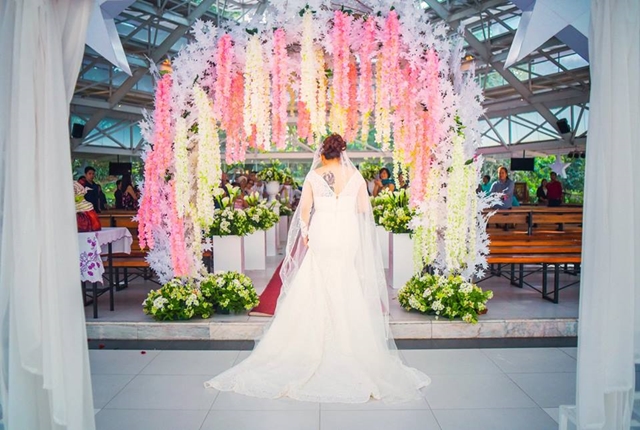 The two met in medical school, sometime in 2011. It was love at first sight and they managed to understand each other easily, allowing them to get into a relationship. It wasn't easy, though. Since they were both in med school, they had to juggle academics with extra co-curricular studies and their personal lives. They could also feel the pressure to pass each examination, meaning less time for cuddling and other cheesy stuff normal couples could freely do.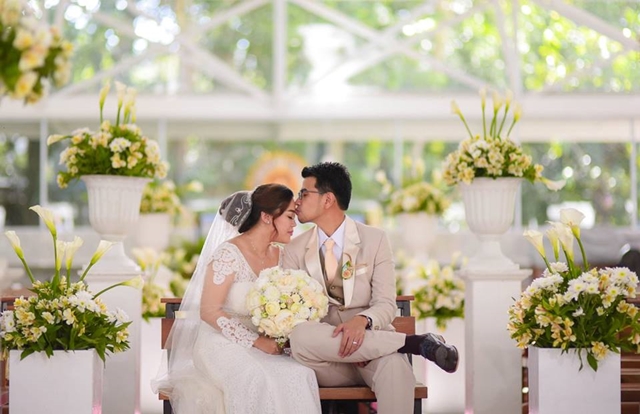 Yet, despite their busy schedule, they managed to make the relationship work. After all, they were aware that it was a mature relationship they were in. They knew they were meant for each other and were willing to take a long process involving love, forgiveness, respect, and understanding. They also felt at ease with each other and at peace with themselves and their surroundings whenever they were together.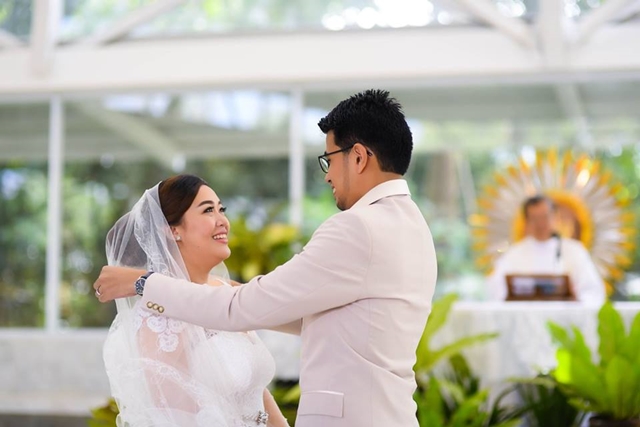 The couple started to have talks on marriage in 2015. It was also then when they started to visualize how their own wedding would look and plan how to go about things. Then, everything was planned on the eve of January 1, 2016, when Cyril proposed to Marien during a family gathering.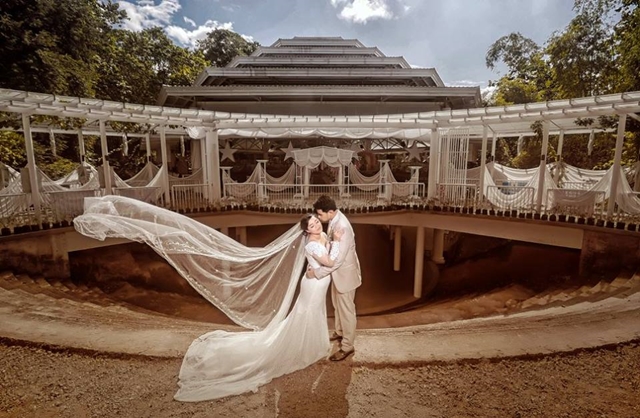 Then, they started to plan their wedding. One of the first things they did was decide on the wedding theme. They chose rustic-floral because they wanted to hold the wedding in a garden, very open and calm. That was because they didn't want things to be too formal; they wanted guests, mostly family members, to feel relaxed.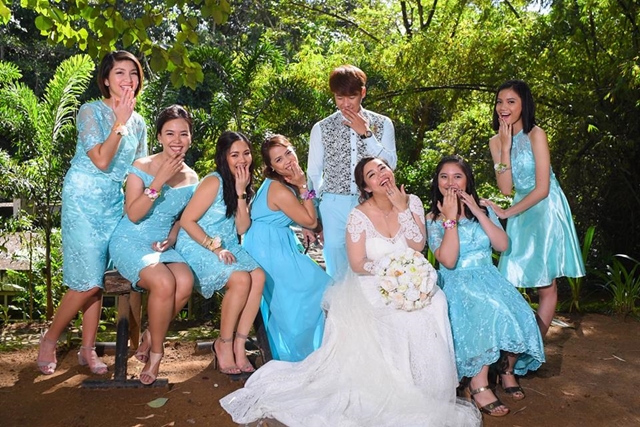 In fact, they made the flower girls wear matching tutu skirts and flower crowns and the groomsmen simple white button downs, suspenders, and bow ties to match the theme and the feel of spring.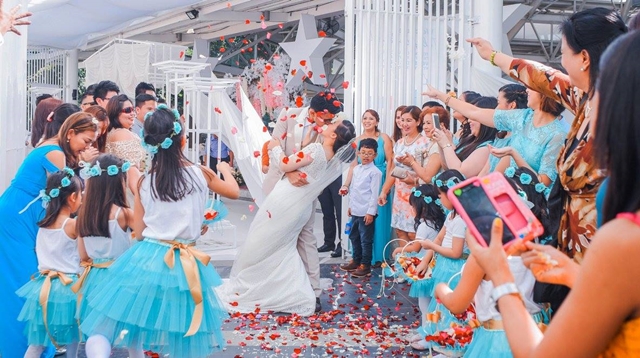 Marien and Cyril did 90% of the planning and only hired an on-the-day wedding coordinator. They were very hands-on and took care of almost everything, from food, music, boutonnieres.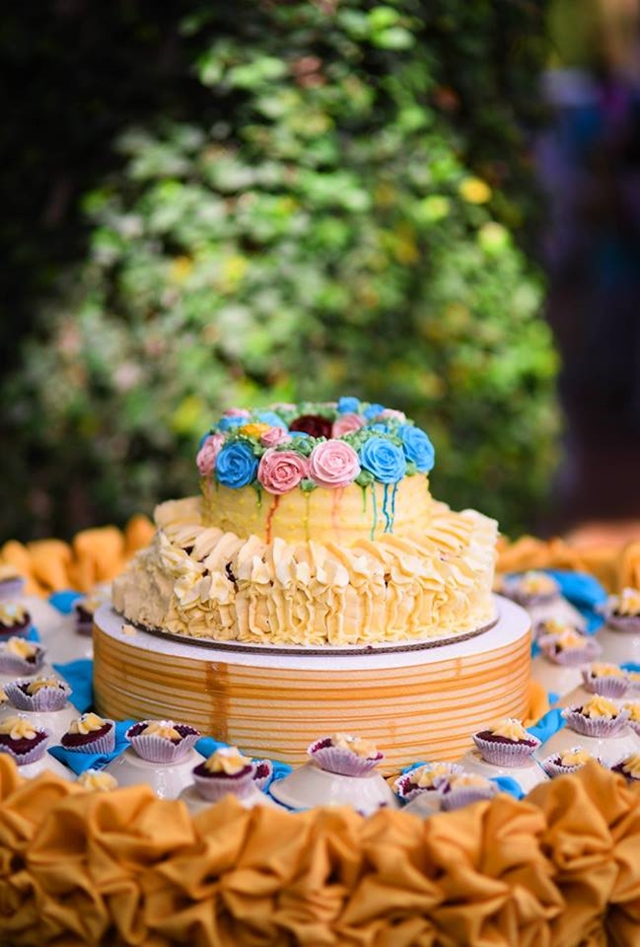 Their efforts paid off, of course. Everything about the wedding was light and relaxed, exactly what they wanted. The ceremony at the Parish of the Immaculate Heart of Mary Parish and the reception at Alpadi Estate were both very light; the feel was so relaxed.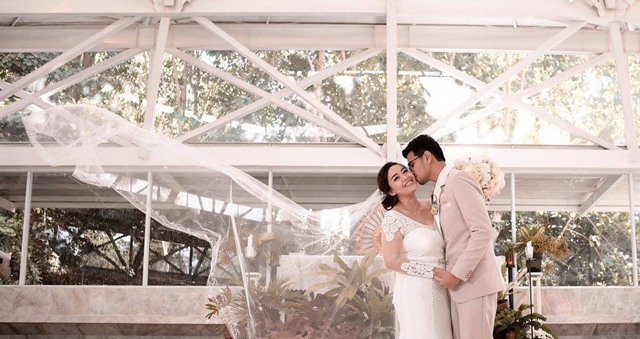 In fact, guests praised the couple because they enjoyed the entire celebration. The venue and the setup were so lovely they felt as if they were on a mini-vacation.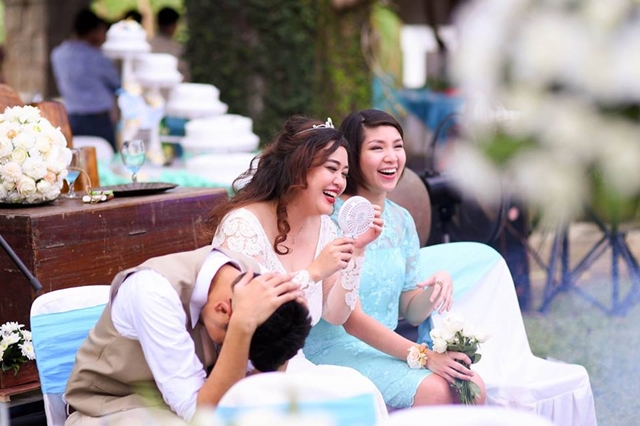 Sure, Marien and Cyril were also very proud for getting amazing results despite going DIY on almost every aspect of the wedding. They also had fun throughout the day, for it was packed with laughter and precious moments with the whole family.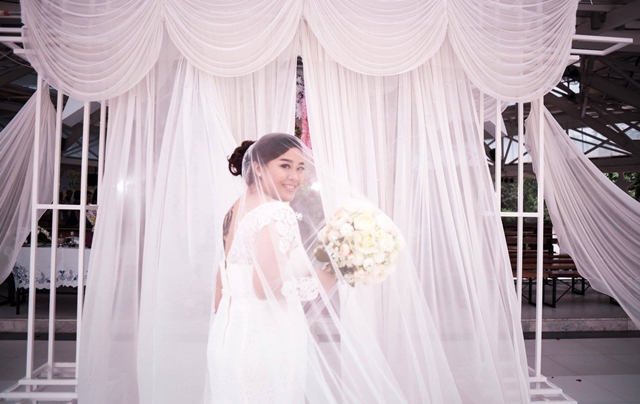 We asked Marien to give brides-to-be some tips. She offered the following pointers:
Don't expect everything to be perfect. There will always be some sort of hiccup, something that won't go right but don't stress over it. Learn to deal with whatever problem is at hand at that moment and let it go. Rest assured there will always be someone (your maid of honor, your mother/sister, your coordinator etc.) who will handle this for you.
Everyone's mood will depend on yours, so be sure to keep yourself relaxed and happy on the day, don't let the nerves show and the stress to get the better of you. It is after all, YOUR day. Make it as memorable as you can.
Cherish every moment of it. This will (hopefully) happen only ONCE in your lifetime. Savour the moment!
Suppliers
Photography/Videography: Eye in D Sky Photography
Ceremony Venue: Parish of the Immaculate Heart of Mary, Hinulugan Taktak, Antipolo City 
Reception: Alpadi Estate, Antipolo City
Catering: L De Vera Catering
On-The-Day Wedding Coordination/Emcee: 7ten5 Events
Invitations: Print Divas
Lights and Sounds: Ortus Lights and Sounds
Makeup: the Bride
Hair: Cathy Albornoz
Wedding Dress: The Twin Entourage
Groom's Suit: The Twin Entourage
Photobooth: Contact Live Photography
Food Cart: Rinox Foods
Comments
comments