I've never really given this question much thought until I met Hans.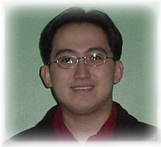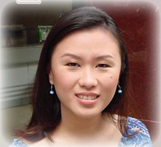 I was a sophomore when I first saw him, walking along the Gokongwei corridors of La Salle. "Cute yung froshie na yon ah!" I thought.
After a few weeks, I was shocked to discover that he was the one who's chatting with me in one of our "VAX" lab. He introduced himself online because he admitted he is the "shy" type. As we chatted along, I kinda learned that his family is a conservative Chinese type. I can't remember if he asked me if I'm Chinese. As he started to court me, I was always discussing the "Chinese" issue with my friend. Why? Because I knew Filipino-Chinese relationships often do not last…
The Ethnic Chinese (people with some measurable degree of Chinese parentage) number from 750,000 to one million, or roughly between 1.2% and 1.5% of the Philippine population. Of this number, 90% are native-born and belong to either the second, third, or fourth generation.
I know my family is not open to Filipino-Chinese relationships. Though I would like to respect that, I don't want to close my doors on races other than mine. I didn't really believe that similarity in race determines a relationship's success. Never has this belief more strengthened until I met Mich.
She is different from all the girls I've met. Independent. Very open-minded. Looking back, funny how our differences made our relationship more meaningful. I learn new things from her everyday.
Hans is so humble, simple, and he's very expressive of his feelings. He's not pa-macho unlike other guys who don't want to show their sensitive side.
You've already won me over in spite of me
And don't be alarmed if I fall 
head over feet
Don't be surprised if I love you 
for all that you are
I couldn't help it
It's all your fault
— Head Over Feet
By Alanis Morissette
After 2 months of courtship, I accepted him and tried to put all mydoubts, mixed emotions and "Chinese" issues behind. I wrote a letter containing Alanis' song (Head Over Feet) that described my feelings for him.
It was the 15th of April, just when I was about to leave for Australia to have a vacation with my family. I was so happy that night that I even told myself, "pwede na ako tumalon sa riles ng LRT" 'coz I rode the LRT on my way home after she said 'yes'.
My mom warned me of Chinese traditions and customs like "Mahigpit sila sa money and they don't share their salary with their wives."
After 6 months of relationship, I learned from his friends that his parents do not approve of our relationship and he had been fighting for me. "Bilib kami kay Hans kasi ipinaglaban ka nya sa parents niya", they told me. I was shocked because Hans never told me about it. Of course I never told my parents about it, too.
After that incident, I was always conscious about our time being together. He will get mad if I tell him, "Uwi ka na, late na…"
Your love is thick
and it swallowed me whole
You're so much braver
than I gave you credit for
That's not lip service
My dad threatened to evict me from the house. I kept it a secret from Mich because I don't want her to be affected. I said to my cousins, "since I got myself into this, ipaglalaban ko to!"
I was already planning to move out of the house, find ways to pay my tuition and expenses… luckily, it didn't come to that.
After a few more years, his parents finally accepted our relationship. He can bring me to his house every Sunday, we can go out on dates in the evening, and he can bring me on their family gatherings. It is sometimes difficult to mingle with them, though, because the elders cannot speak fluent Tagalog.
I'm very familiar with the Filipino culture since I was born here in the Philippines I did not really had any major adjustments except maybe 'pagmamano sa parents.' It was Mich who found it a little difficult to learn and adjust to our practices.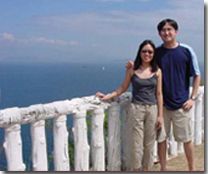 It was my first time to eat real Chinese food during one of their family gatherings. Some Chinese foods look and taste weird.
I have to wear a red blouse/shirt when they have birthday parties. It's not proper to wear pure white or pure black shirt during these parties and whenever I'm at their house.
I have to learn to speak or at least understand some basic Fukien so that his parents will not have a hard time speaking to me.
During special occasions, I always have a hard time finding birthday gifts to his parents. I learned that there are a lot of "bawal" to give, like plants, pets, or any living thing, because it may 'cause' misunderstanding between the giver and the recipient. It's also bad luck to give white flowers, as they are only given to the dead.
There were so many people asking me if I'm ready to live with Hans and his family. I just consoled myself that I love Hans and he loves me, and we can make it together.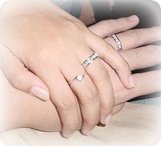 With or without my parents' blessings, I have no hesitations in wanting to marry her. I am sure, then, now and tomorrow, she is the only one for me…
Can the difference in race get in the way of a relationship?
I've never really given this question much thought until I met Hans.
But after 6 years of relationship, 1 and a half years of wonderful marriage, and 1 adorable baby boy, I know with a certainty the answer is NO.
Comments
comments