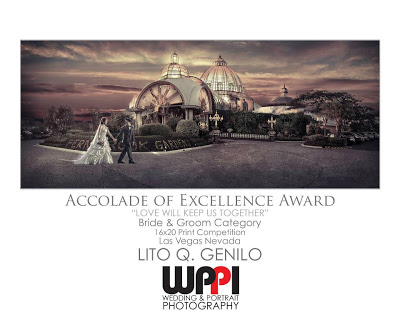 Master lensman Lito Genilo of Smart Shot Studio is back fromWPPI Las Vegas, armed with new ideas and a prestigious award to boot.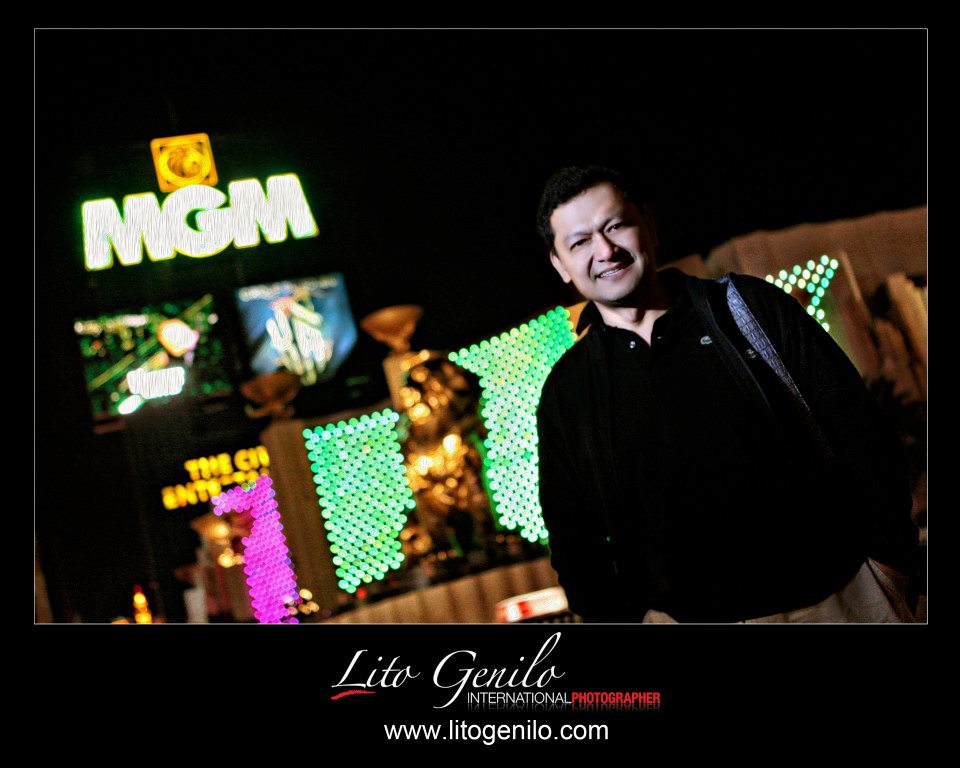 Wedding & Portrait Photography International (WPPI), founded in the 1970s, was formed to provide "a much-needed forum for photographers who had long asked for guidance, and an association of their own." The WPPI Conference+Expo is the "premier industry event for photographers and image-makers specializing in the creative and business aspects of wedding and portrait photography." Close to 16,000 professional and aspiring photographers attend the event annually to learn new techniques, see new products, and network with the best in the wedding photography industry. The 2013 WPPI Conference+Expo was held at MGM Grand Las Vegas last March 7-14, 2013.
According to Mr. Genilo, "I make it a point to attend the WPPI Conference every year to ensure that Smart Shot Studio is always updated with new skills and products from the Industry. This also allows us to check how our service fare against international competition and regularly evaluate room for improvement and innovation."
And like all his past visits to WPPI Expo, Mr. Genilo is pleased to share he has won another award this year for his wedding photo entitled "Love will keep us together." This artistic rendition of a couple's love earned him an Accolade of Excellence Award in WPPI's prestigious Awards of Excellence 16×20 Print Competition. Mr. Genilo shared, "with over 2,000 image entries, the competition for imaging excellence this year was fierce and I am just glad I made it once again."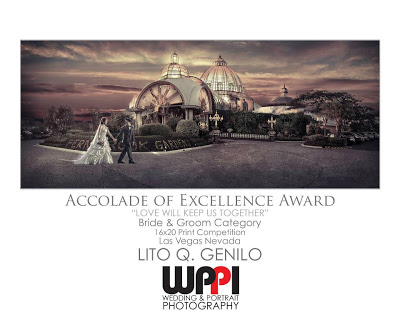 To see more of Lito Genilo's award-winning wedding photos, check out Smart Shot Studio in Kasal.com today!
Comments
comments