Flooding remains to be a serious problem in this country. In fact, it has affected a lot these past few days. Heavy rains have left major thoroughfares submerged flooded, leaving many citizens stranded. A number of homes have also been devastated in some areas. However, it failed to stop the wedding of Jobel Delos Angeles to the love of her life in Bulacan just recently.
In the viral video, bride Jobel can be seen smiling as she walks down the flooded aisle. Halfway through the walk, she is met by her parents whose feet are also submerged in murky water. They continue the procession until they reach the end of the aisle where her groom, the father of her two children, awaits.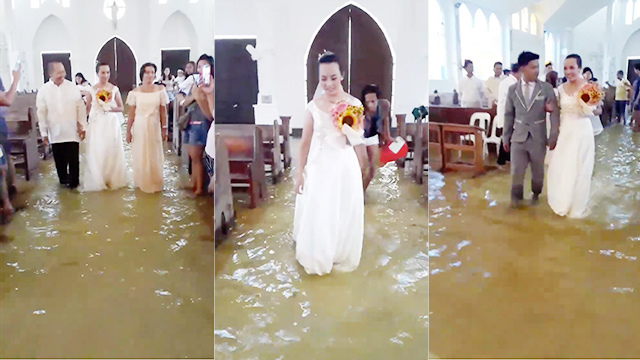 At this point, the parents leave and the groom leads her to the altar. Yes, it's a wedding set to happen no matter what.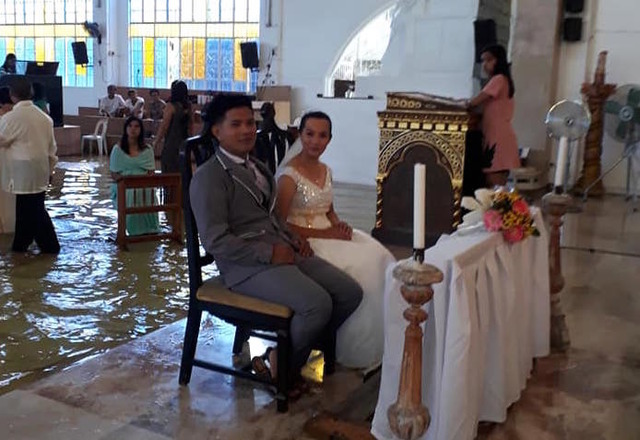 According to a report, even getting to the church was a struggle for the couple. They could not get any car to take them to the venue, so they had to take a boat instead. They did not want to reschedule the wedding, after all. They were already stressed out and they just wanted things to push through.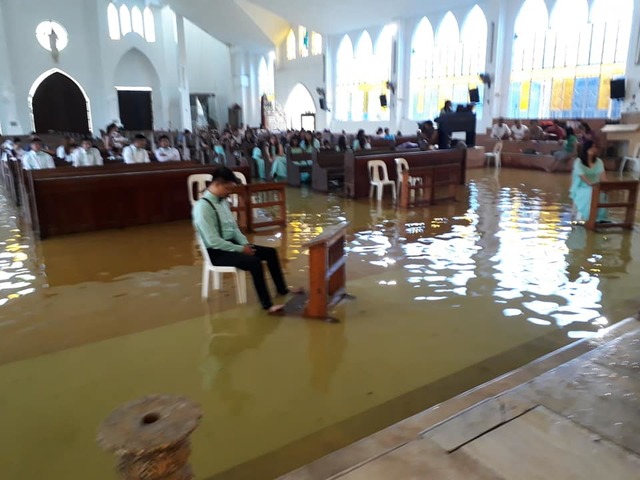 Although not easy, everything was worth it in the end. The couple was just so happy people still showed up at the wedding despite the situation. Even the entourage braved the weather just to join them on their special day.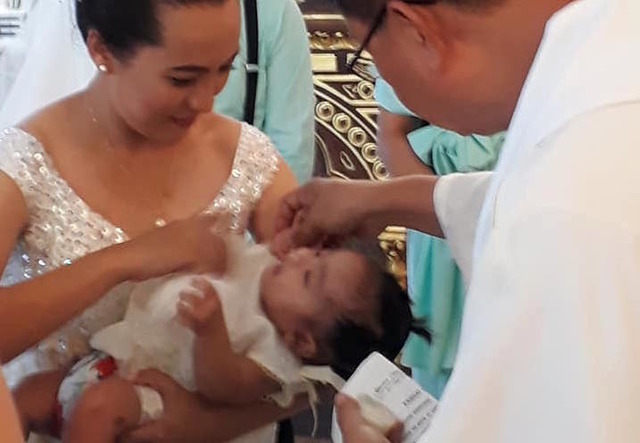 In the same report, the bride was quoted, "It is truly memorable. I am so happy. It shows the lesson that there are no what ifs."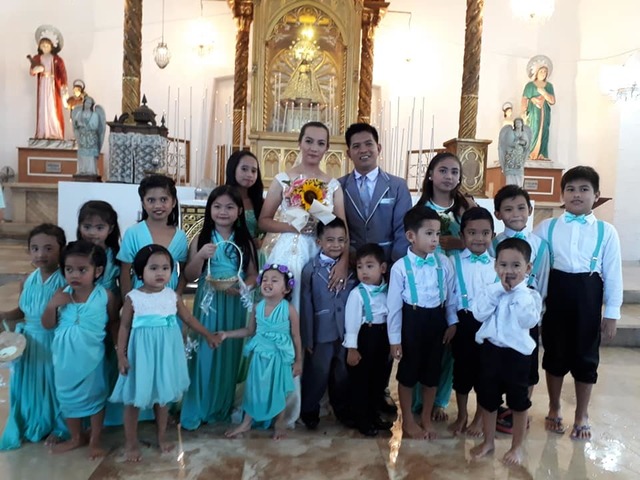 What do you think of this wedding? If you were in their shoes, would you also go for the wedding despite the weather? Let us know by leaving a comment below.
Comments
comments