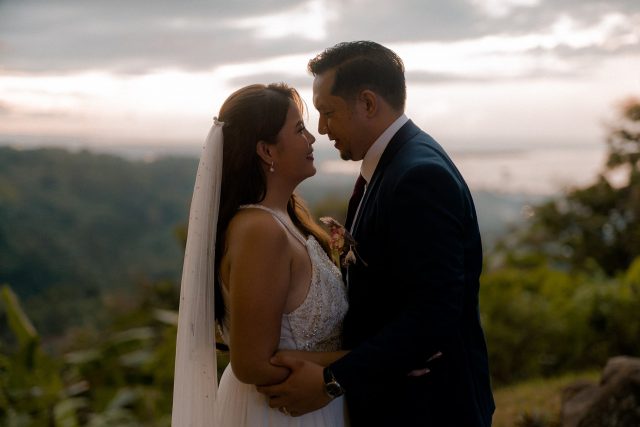 "I can't wait to stop saying goodbye at the end of the day.
No more good morning text messages.
No more goodnight video calls…because finally we can call each other HOME." – Carina

Planning a wedding during pandemic is really challenging. Whereas before couples would worry on how to make it a beautiful, meaningful celebration with their family and friends, now, the biggest worry is how to celebrate it at all with their loved ones and dear friends present.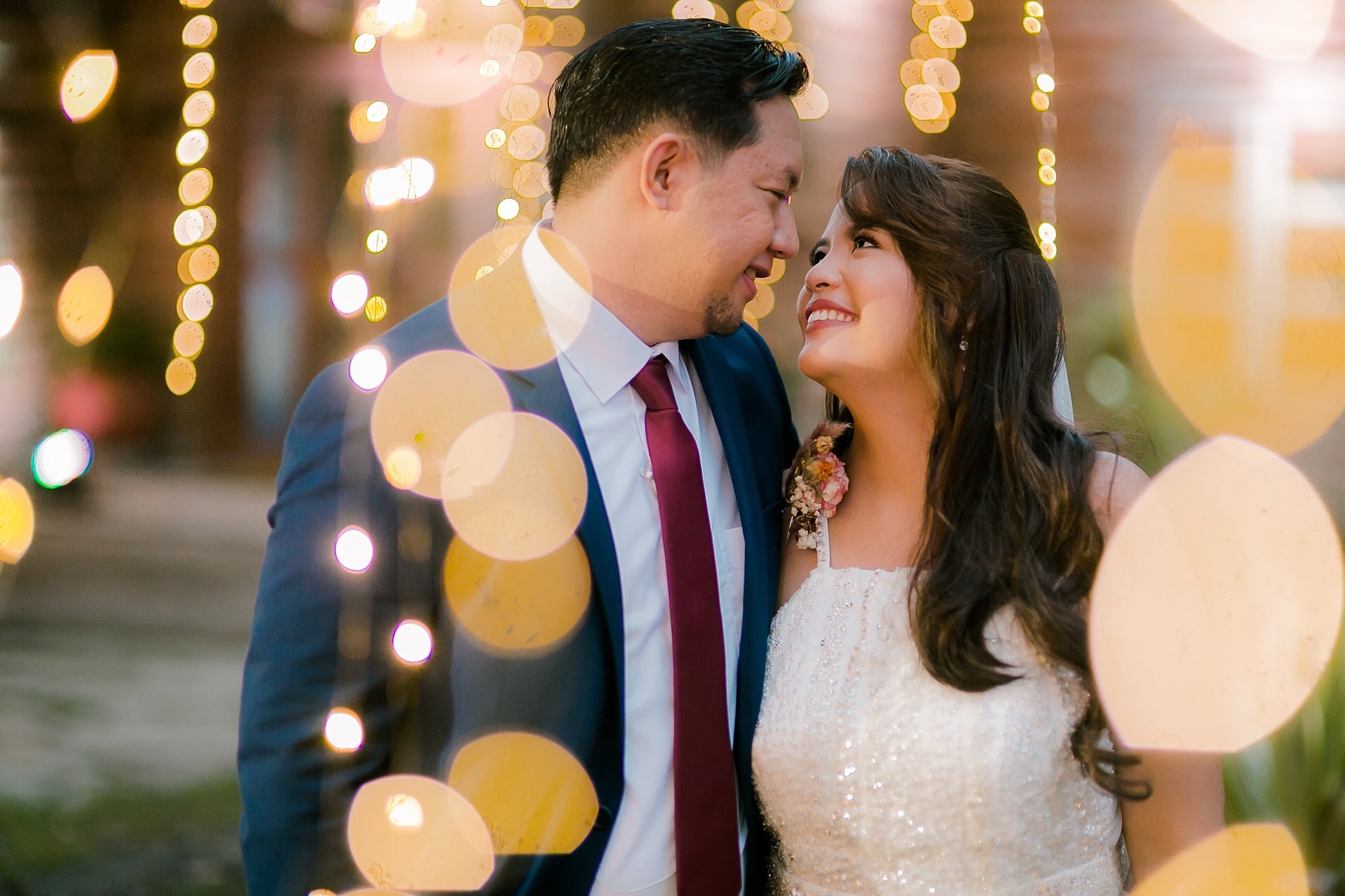 It was no different with Andrew and Carina. They waited nine long years. They thought to postpone their wedding until the danger of coronavirus has subsided so relatives from out-of-town and abroad can be with them. In the end, they decided to be wed simply, in the safest way possible, last January 9 in a mountain garden in Cugman, Malasag. This proved to be a good decision as COVID  cases in Cagayan de Oro at that time were still quite minimal.
How are they able to pull off a safe, intimate, meaningful celebration?
Their trusted event organiser secured clearance and special event permit from City Hall. They were guided by city officials on how to implement health protocols like arranging separate entrances/exits and recording/monitoring of guests for contact tracing.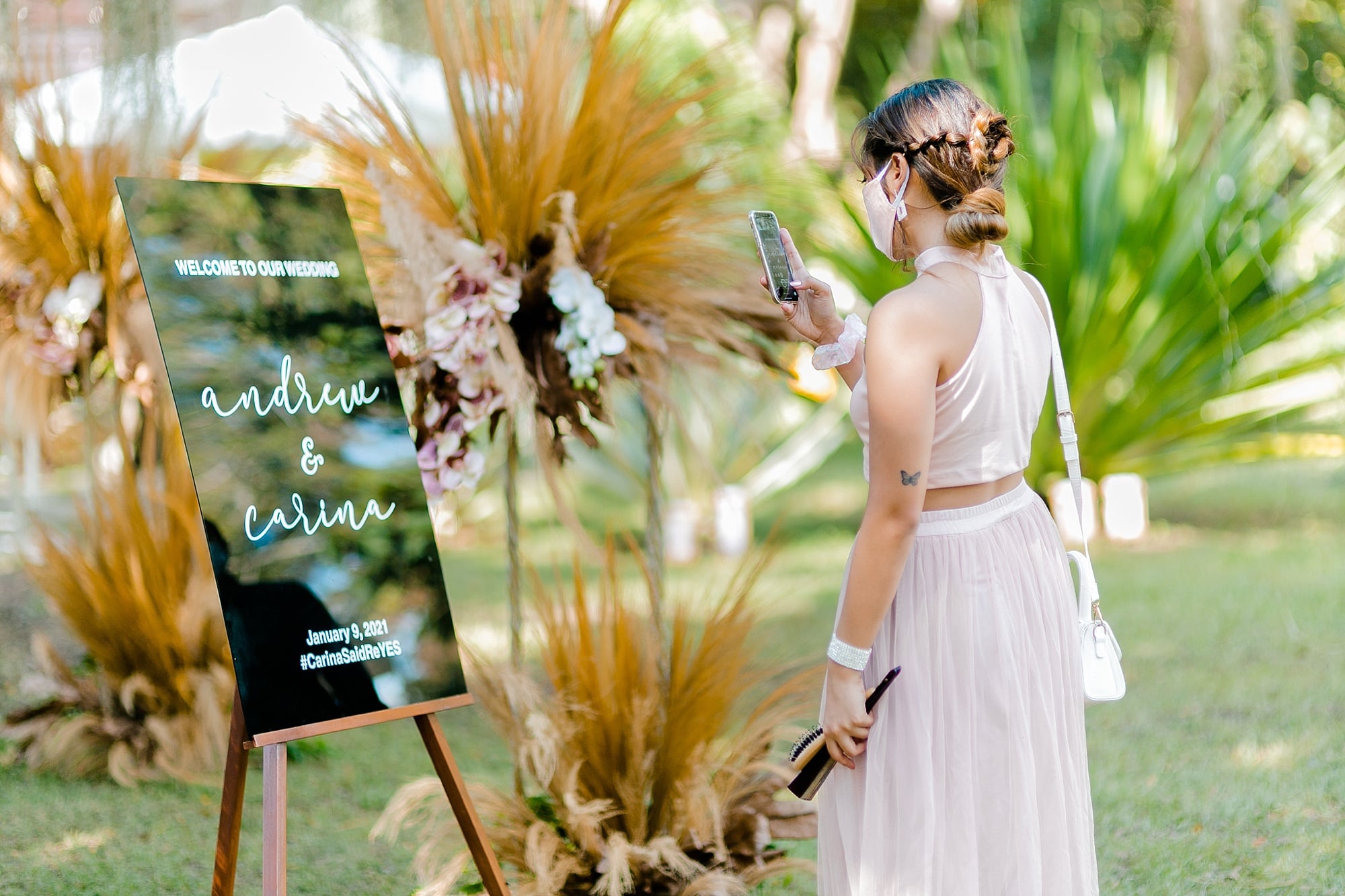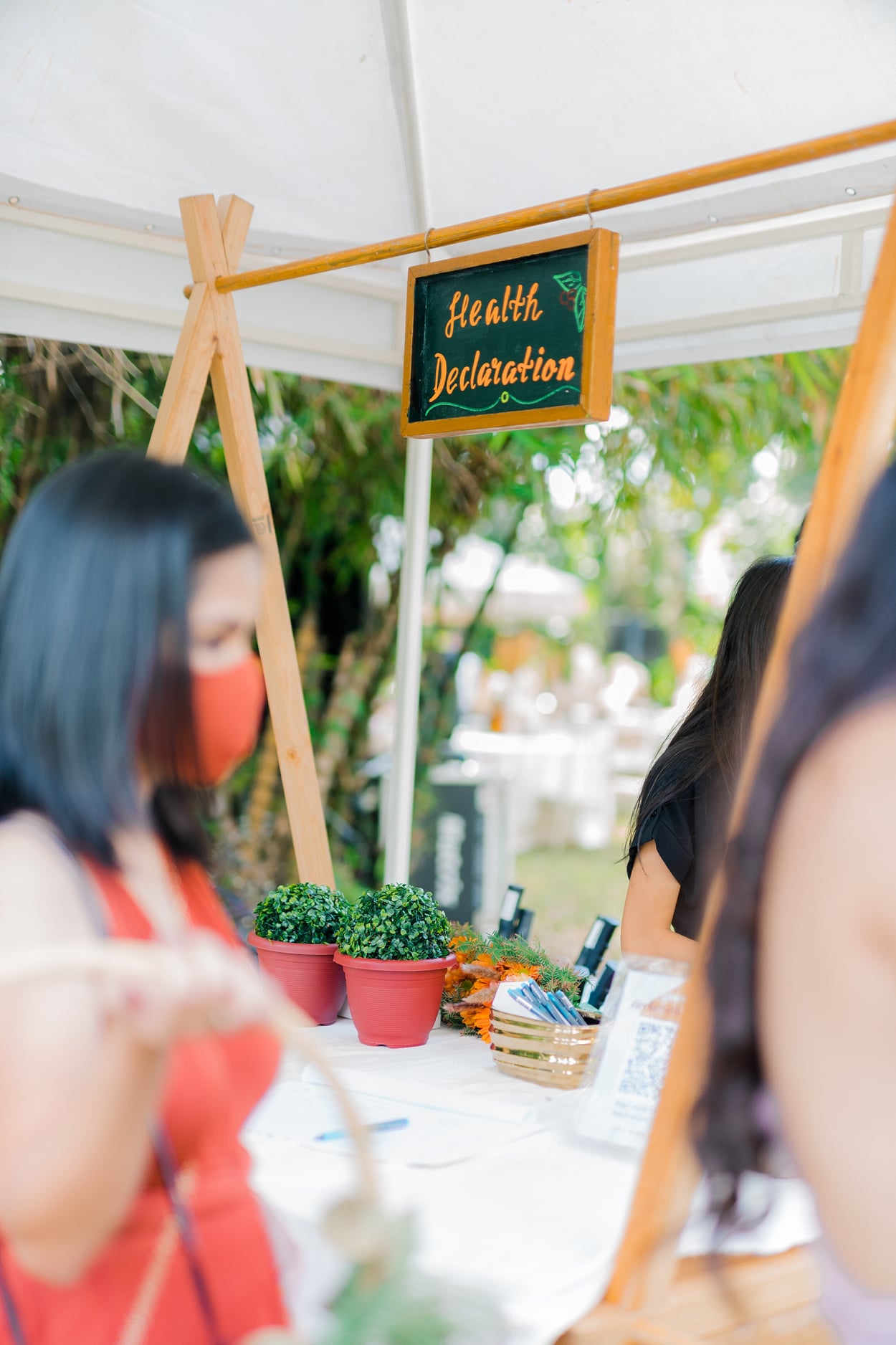 Aside from the usual social distancing, wearing of masks protocol during the wedding itself, suppliers were kept to a bare minimum on the day of the wedding. Organizers took temperature checks and had a safety officer on-ground to make sure all health protocols were followed.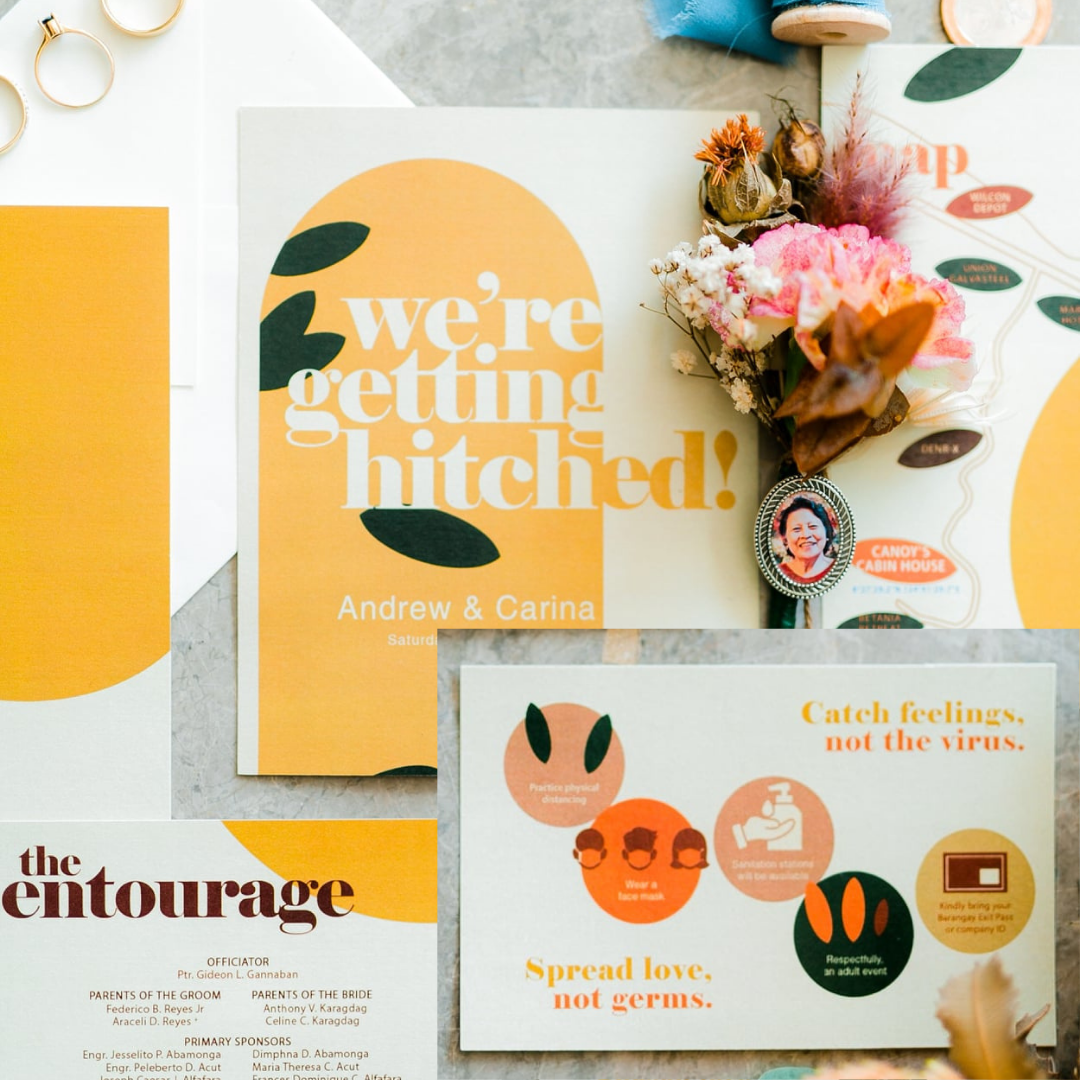 They made use of technology and had relatives and friends from out-of-town and abroad join them via live stream.
As access to fresh flowers and event supplies can be challenging during pandemic, their event stylist opted to use very few fresh flowers. The mix of dried flowers, amber and black tones created for a warm, vibrant rustic-chic wedding vibe!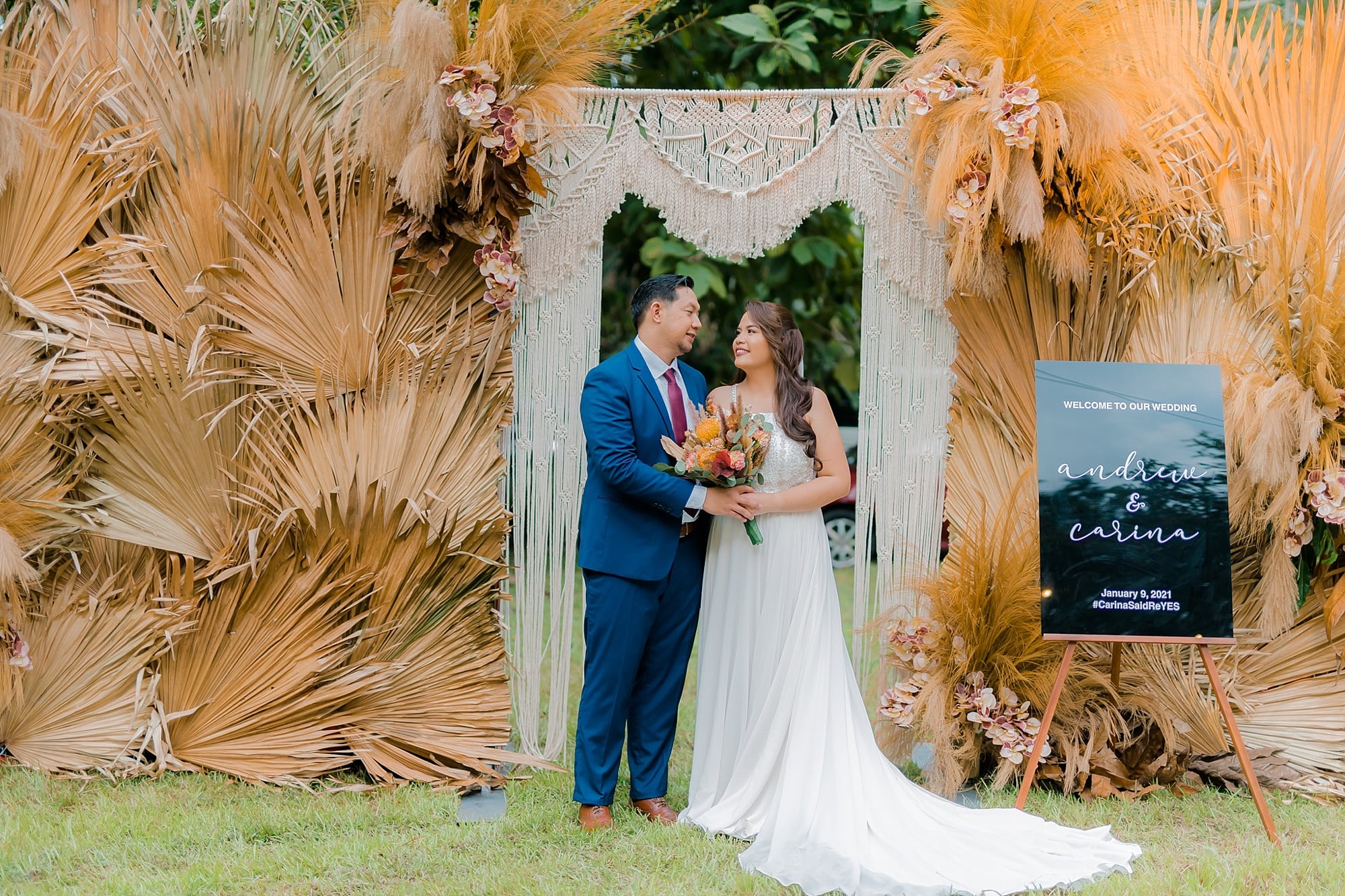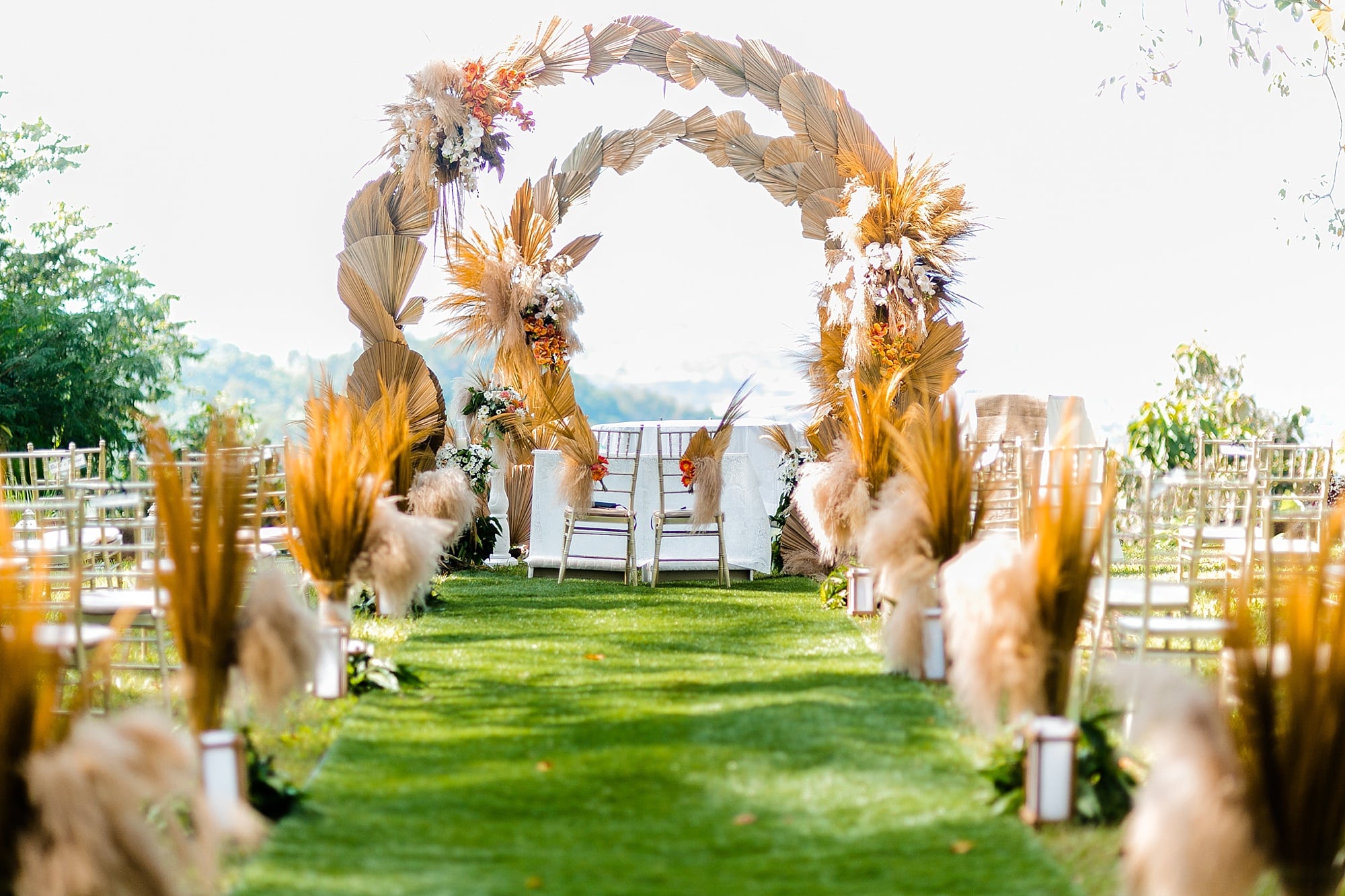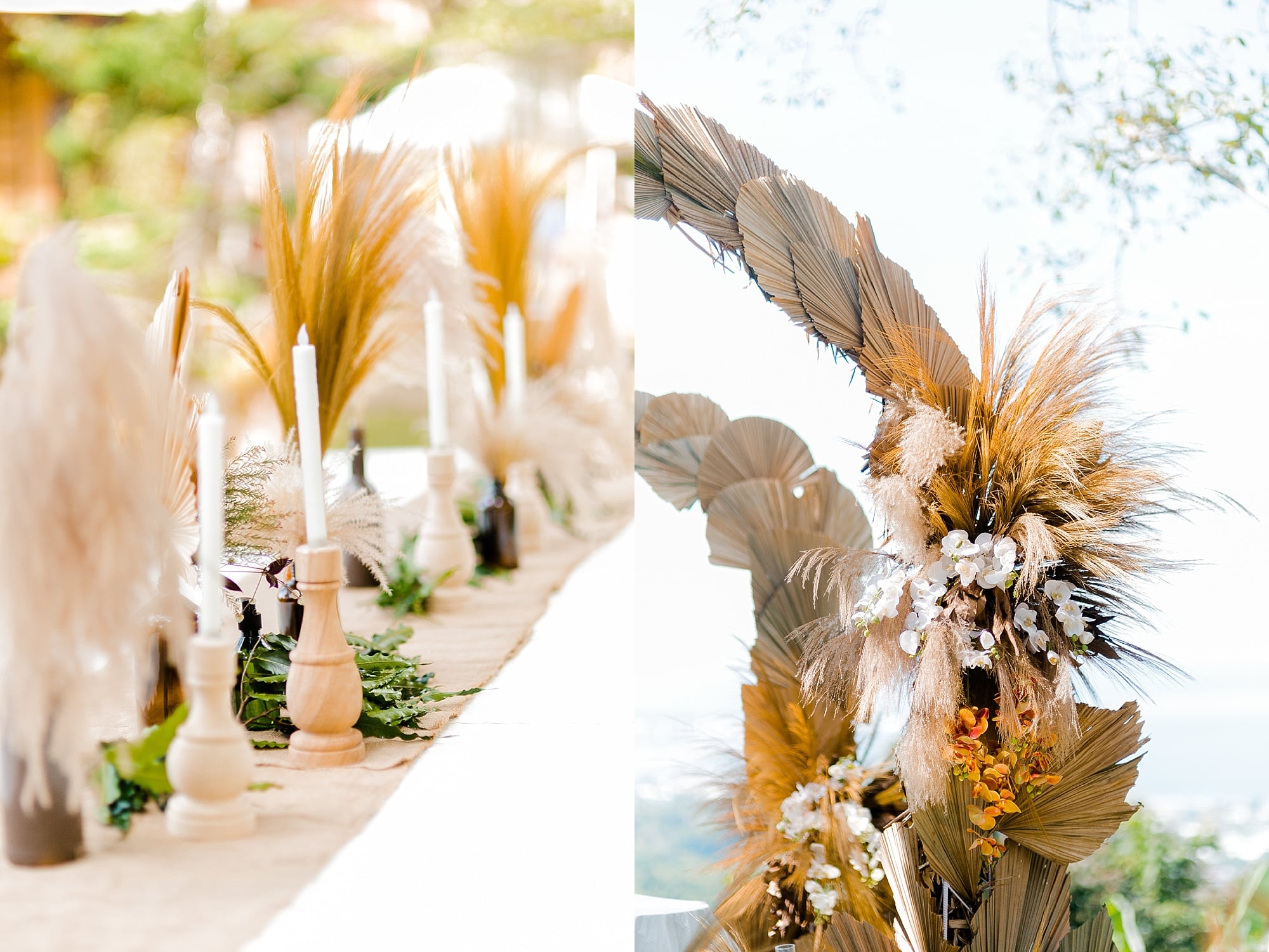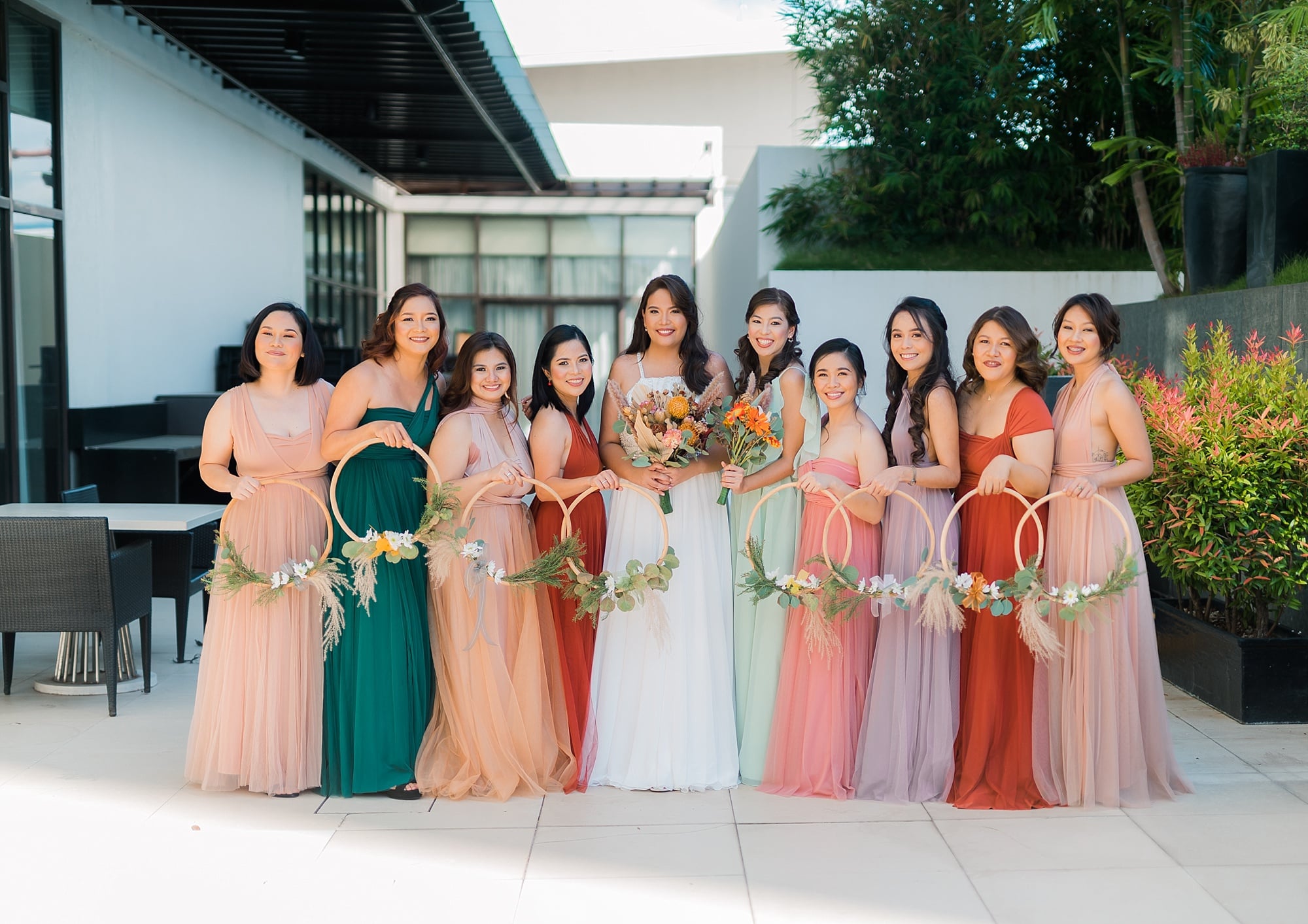 Lastly, Andrew and Carina went for an outdoor garden wedding, on top of a mountain! The view is not only breathtaking, but more importantly, the air is fresh.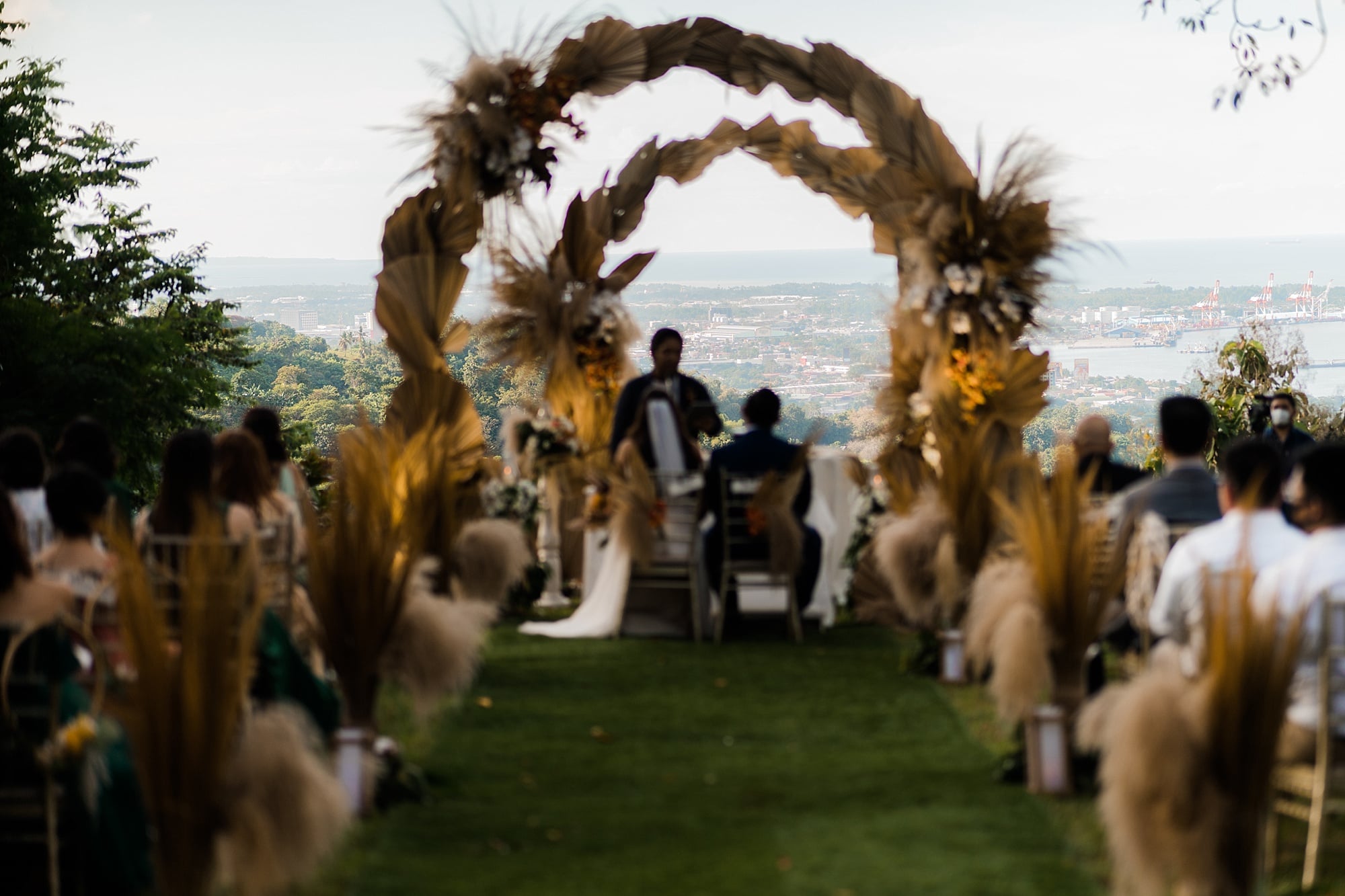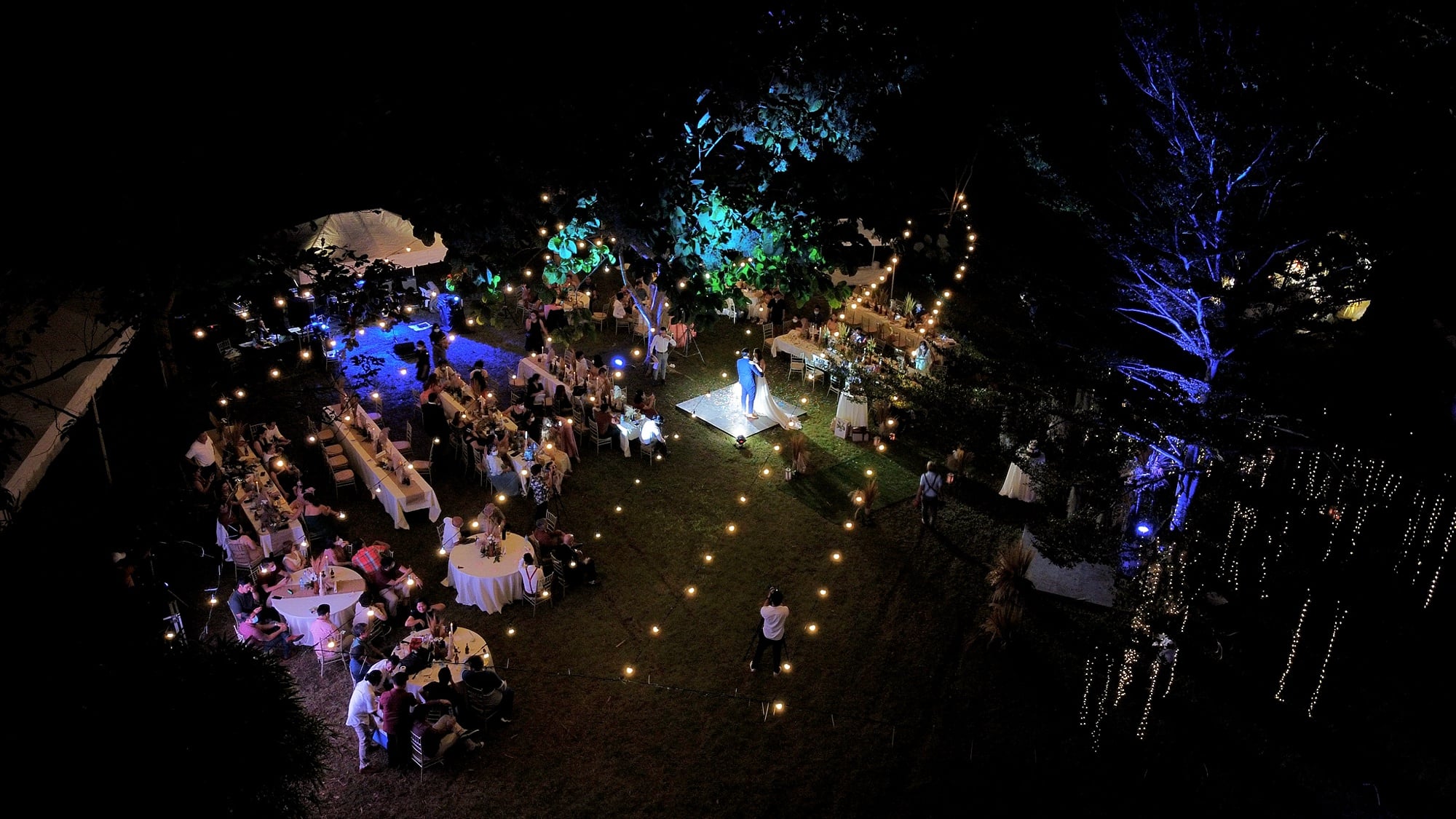 Their advice to fellow couples who wish to tie the knot during this pandemic:
"Keep it intimate. Embrace technology – use live streaming and food delivery options for guests who cannot attend. Many of our loved ones would have wanted to be part of our wedding but they cannot compromise their safety. Simply respect that and still have a beautiful and meaningful wedding despite all the challenges the pandemic brings us." – Andrew & Carina.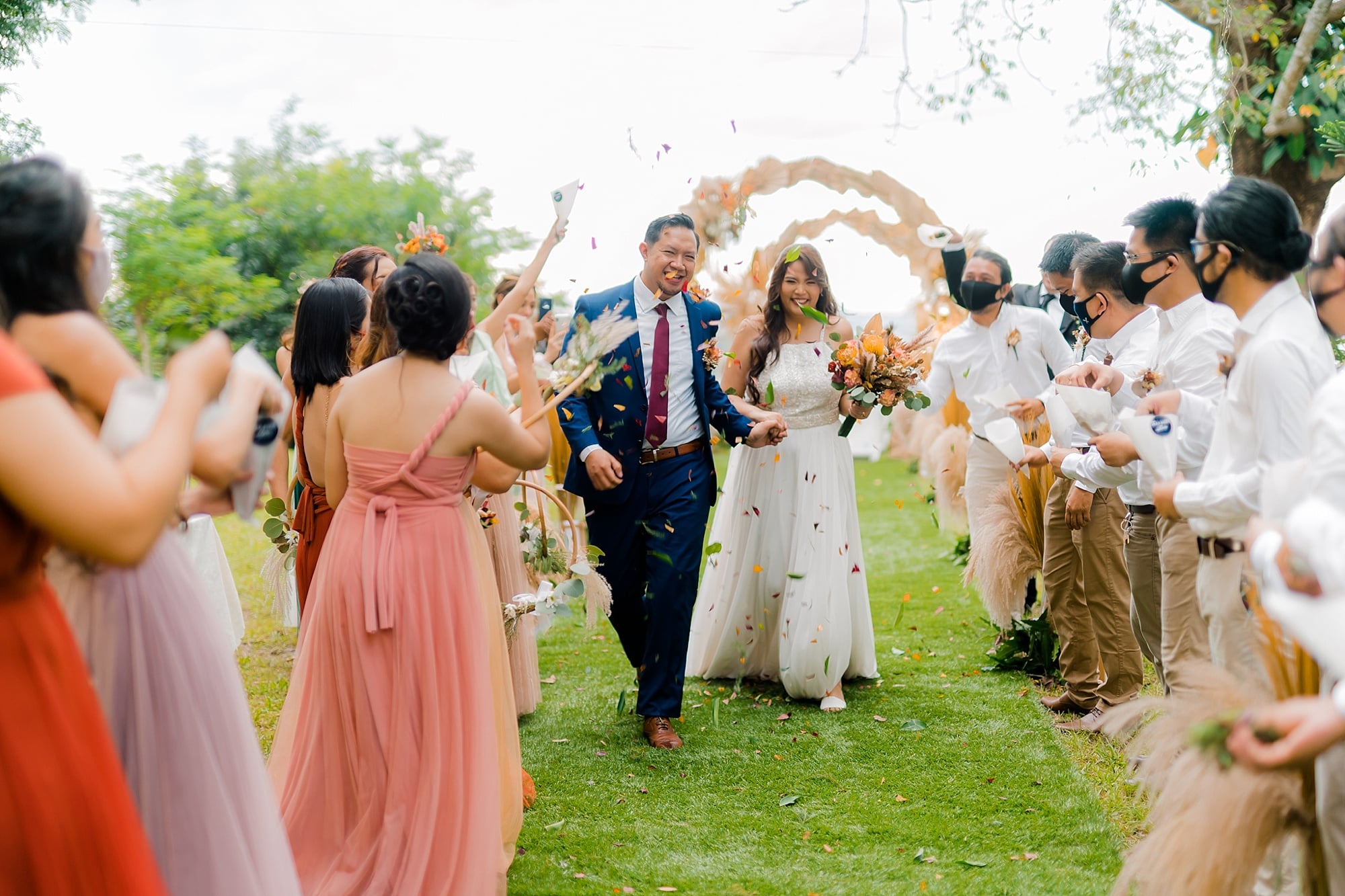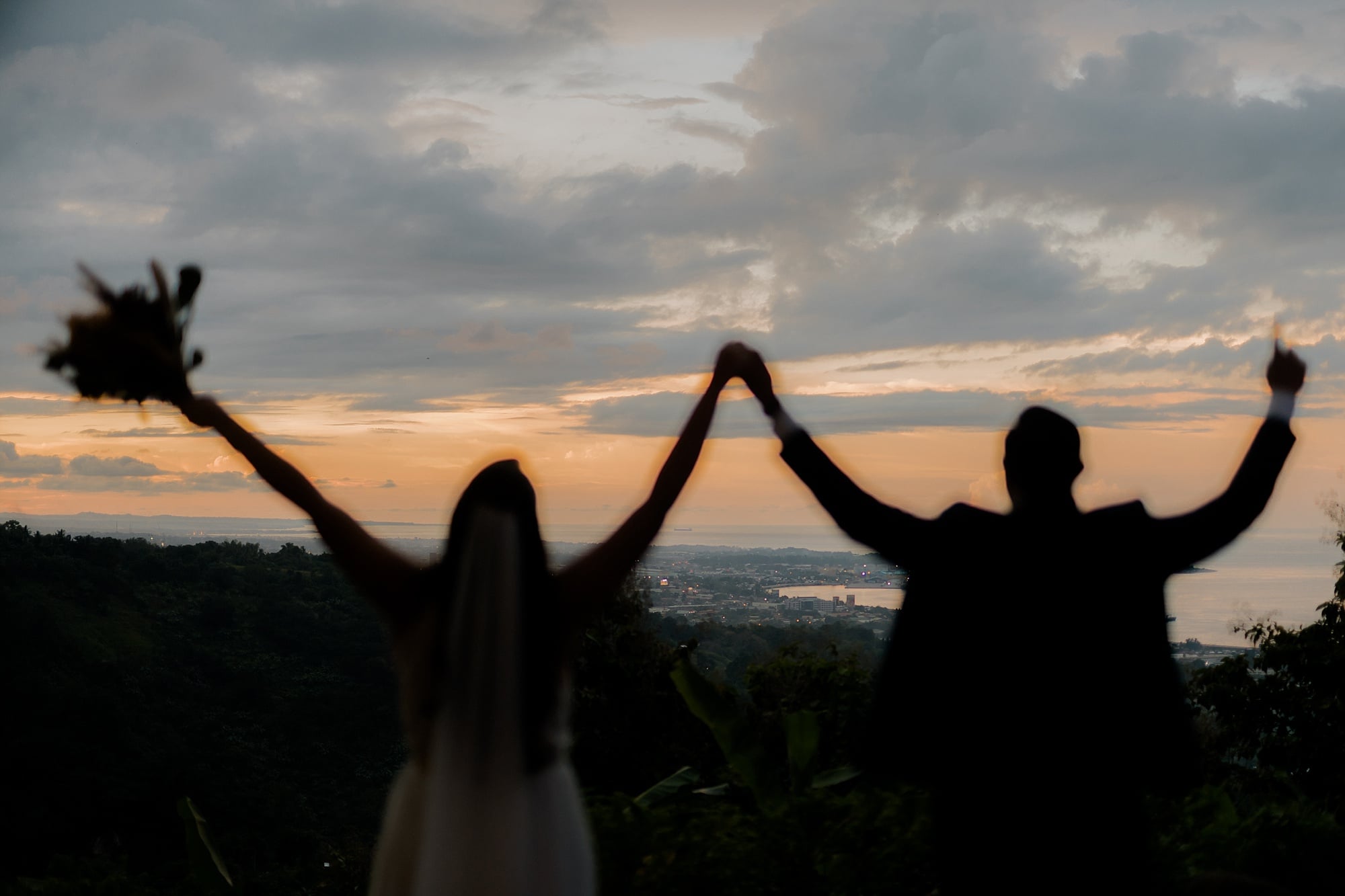 See their wedding SDE by Amavi Studios
Wedding Photos by Jasper Cuizon Fine Art Wedding Photography
Wedding Coordination by Professional Organizers Unlimited Inc.
Event Styling by Christian's Flower Shop by Roel Yap
Comments
comments