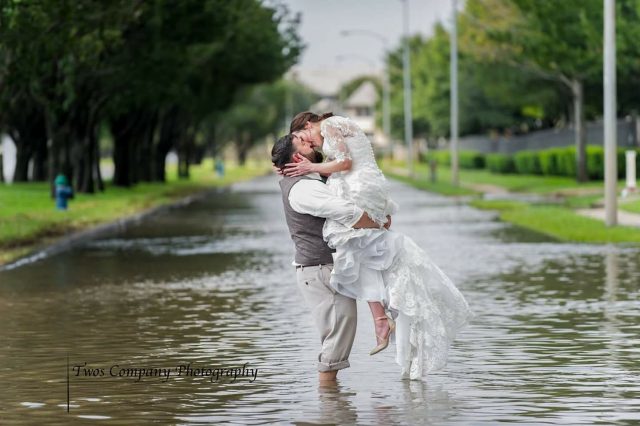 Chris and Shelley was set to get married on September 2, 2017. They had spent six months planning for their big day, eager to make things perfect.
However, days before their wedding day, Hurricane Harvey devastated Houston, TX.
Eventually, the cake maker, caterer, and reception venue cancelled. The chapel they booked as well as the pastor's home were flooded, too.
Yet the couple was unstoppable. They decided that they would make the wedding happen, rain or shine and even if they didn't have a venue.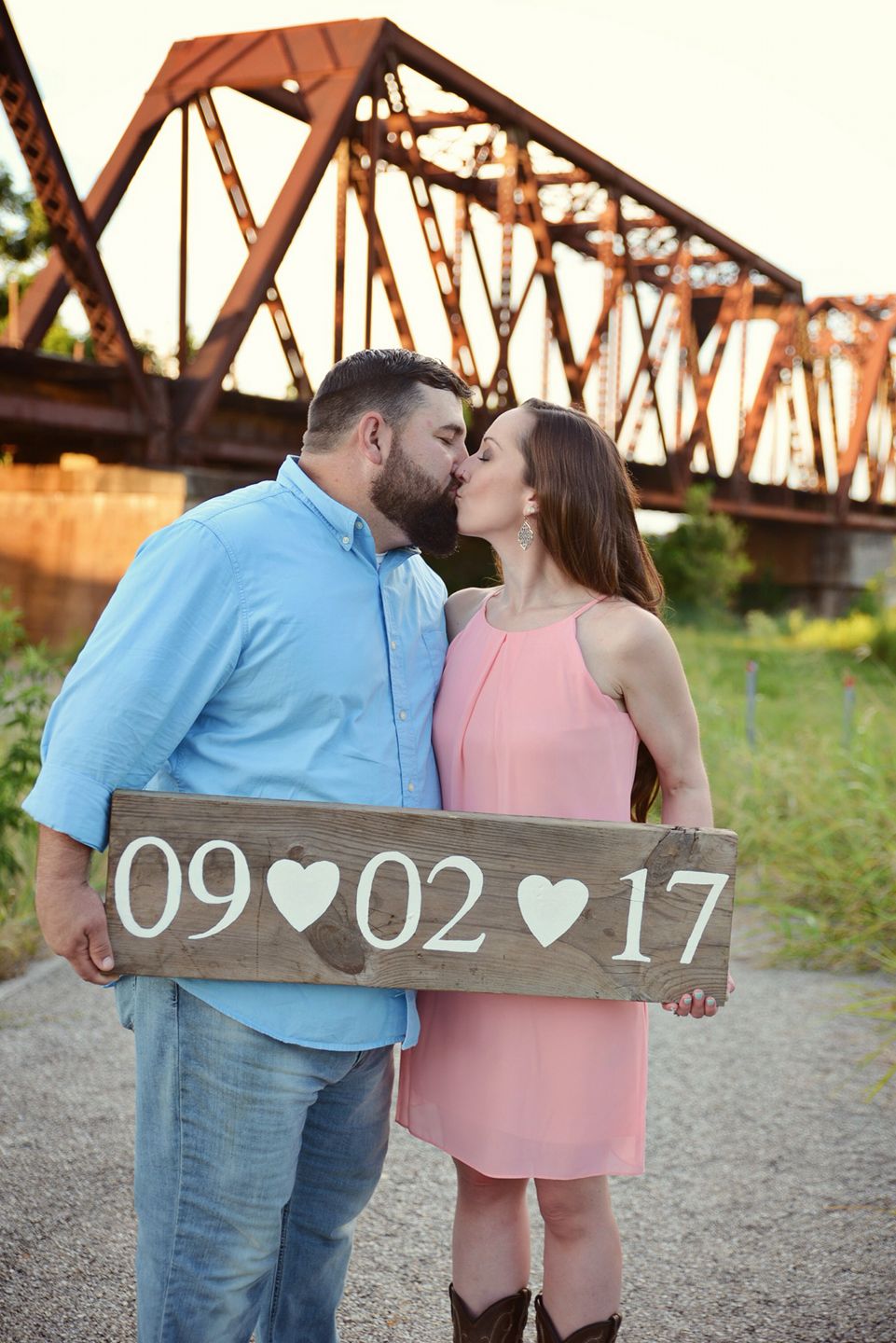 With their pastor's assistance, they were able to find a chapel at the 11th hour and got married on their target wedding date.
Their friend David took their wedding photos. He also suggested that the couple take wedding pictures at a flooded roadway as a remembrance.
The said photo, which Shelley herself posted on Facebook, already has over 425,000 reactions.
"My husband and I completely lost every plan we made over the last 6 months surrounding our upcoming wedding on September 2nd due to Hurricane Harvey. This included our wedding cake, the venue, the chapel the catering and so many other small details. This was such a heart break not only for me as a bride, but more importantly for the devastation it left on the pastor of the church we choose to have our wedding at. His home was completely destroyed, his church was flooded with several feet of water. And yet Pastor Jorge Cardeas and the wedding coordinator Evelin at Church on the Rock Katy Texas, found us a new Chapel so that we could continue with our wedding ceremony. They were a tremendous blessing and even came to check on us on the day of the wedding. WOW! We are so greatful to these sweet people," she said in her post.
Comments
comments