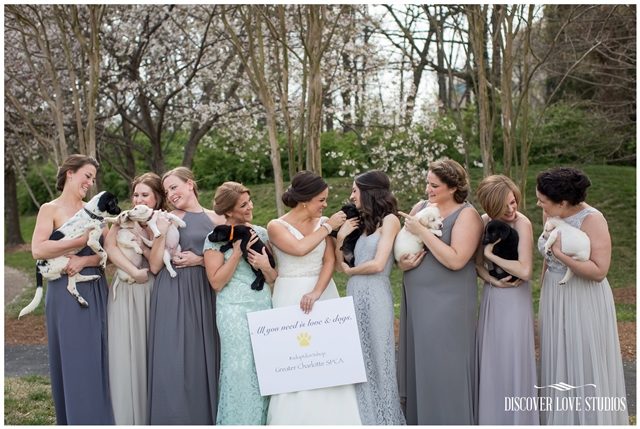 Are you an animal lover? If you are, you'll definitely love the wedding photos of this bride from North Carolina.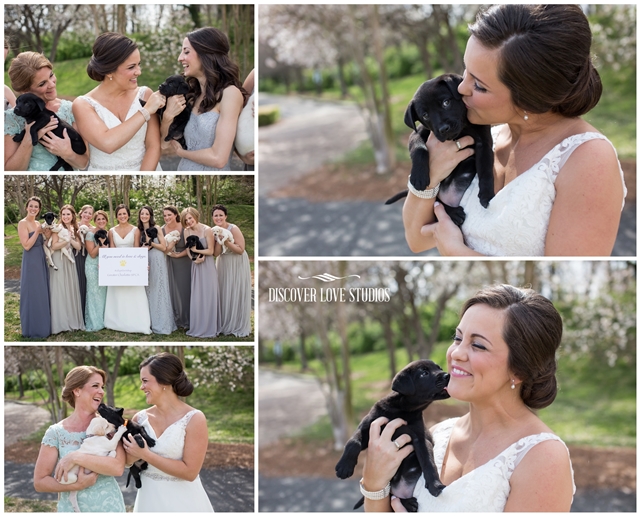 In the said wedding photos captured by Discover Love Studios, Meghan Butler made her bridesmaids old a puppy each while she held a sign raising awareness on adoption.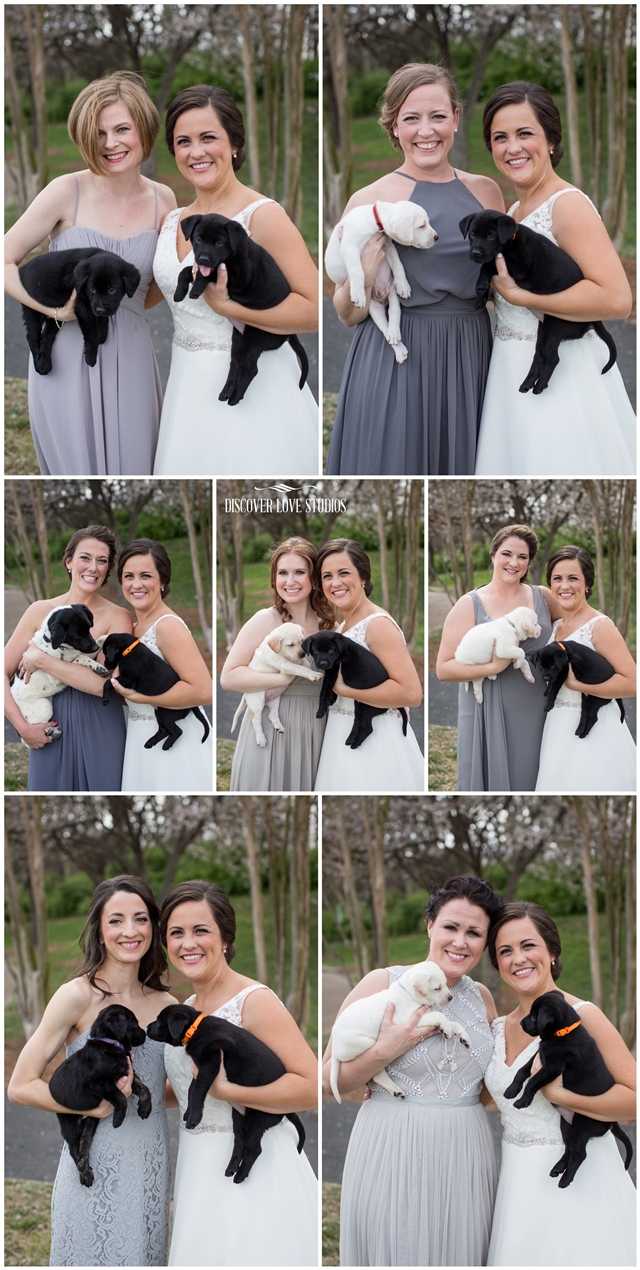 "All you need is love & dogs," read the said sign, followed by "#adoptdontshop".
Meghan and her husband Brett have been advocates of pet adoption. In fact, the couple already adopted two dogs and two cats and wanted to raise awareness for their area Greater Charlotte SPCA.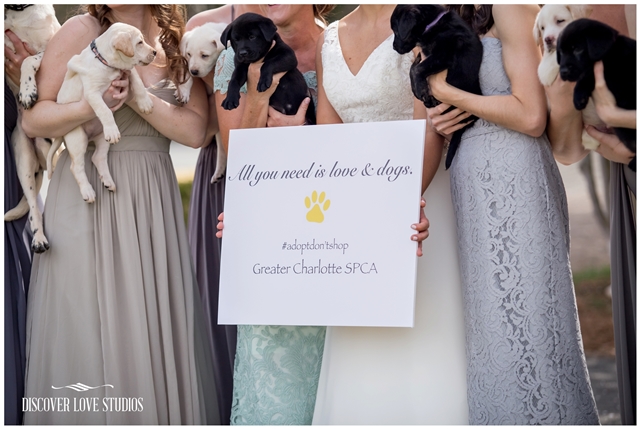 Apart from promoting the cause, they also wanted to help the pups in the photos find their new homes. Fortunately, her idea worked; the said puppet have already been adopted and are now with their new loving owners.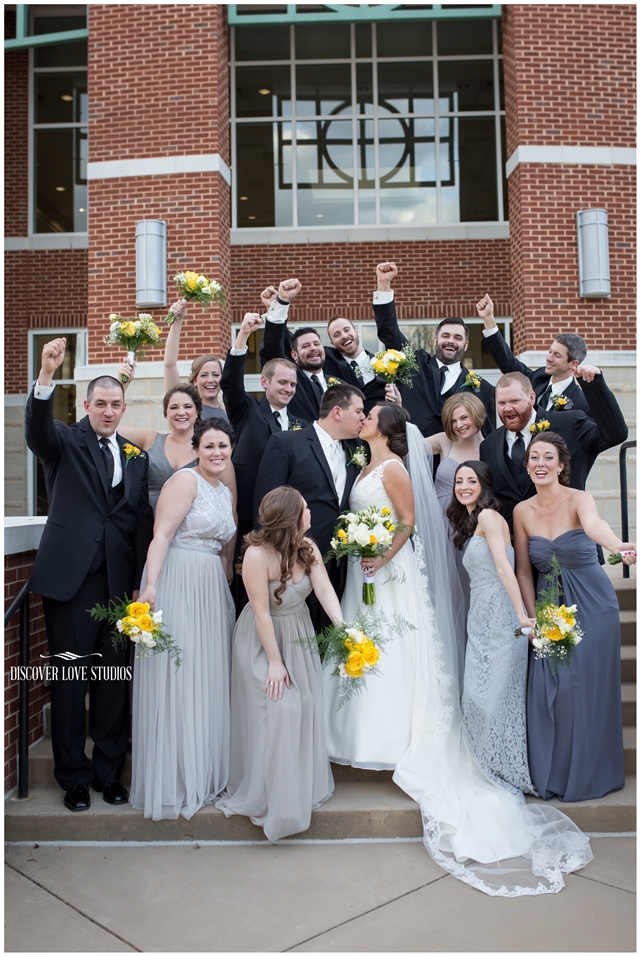 This just goes to show that with enough creativity, wedding photos can be very lovely and at the same time, meaningful. Congratulations to Meghan and her husband Brett for the lovely wedding and for a job well-done!
(Photos from Discover Love Studios)
Comments
comments