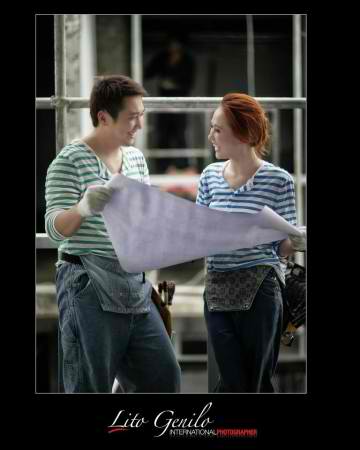 Charyze Solomon and Nestor Ng, Jr.
By Danielle Sebastian | December 2012
The bubbly and beautiful actress, comedienne, Charyze Solomon who we all see every Sunday at GMA 7's Bubble Gang was married to Nestor Ng, Jr last December 2, 2012 at the Shrine of Jesus, The Way The Truth and The Life. But before their wedding day photos come out, let's take a peek at their pre-wedding photos and their love story courtesy of Smart Shot Studio.
The Love Story
Charyze and Nestor met at a bar in Tomas Morato. Courageous enough, Nestor chatted up the beautiful actress and asked for her number. And to summarize the story, the rest was history. As Charyze explained, "Alam kong sya na talaga kasi hindi ko alam kung bakit mahal ko sya. Doon ko naramdaman na, 'Ito ba yung tinatawag na unconditional love?" [I knew he was the one because I didn't know why I loved him. It was then I felt, "Is this what they call unconditional love?"]
After just two years in the relationship, Charyze and Nestor started talking about their future plans and both their plans included each other. Another two years later, Nestor proposed and Charyze said "Yes!". Being the comedienne that she was, she answered, "Di ko alam paano siya nag-decide magpropose basta ako I know I'm ready anytime!" [I didn't know why he decided to propose but I was ready anytime!]
Construction Themed Prenup
Being a sentimental person, Charyze wanted their prenup to mean something to both of them. So when they decided to build a house, she thought of safekeeping the memory through their prenuptial photos. Because both Charyze and Nestor were self-made people, it meant a lot that they were seeing the fruits of their labor and independence; and they were now building a life together.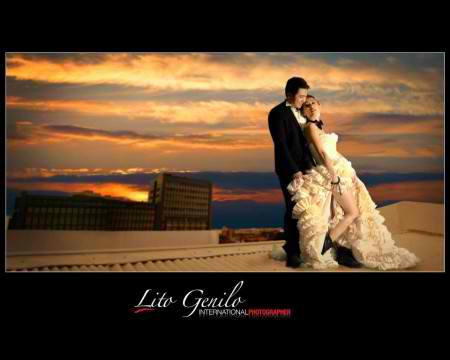 With the help of Lito Genilo of Smart Shot Studio, the newlyweds had the chance of fulfilling their construction themed prenup. She was impressed by their work and they really appreciated how they did their business – straight and upfront. When the couple met Lito Genilo, they sealed the deal.
"When we met Sir Lito, he was really nice. Even if the shot looked dangerous, he did it. We loved him. We didn't need to keep explaining what we wanted because he already knew what to do. I saw how focused and passionate he was in wedding photography. There are a lot of good photographers out there but not all are as passionate as Sir Lito. This is why we love Smart Shot Studio. We could say we made a SMART choice!"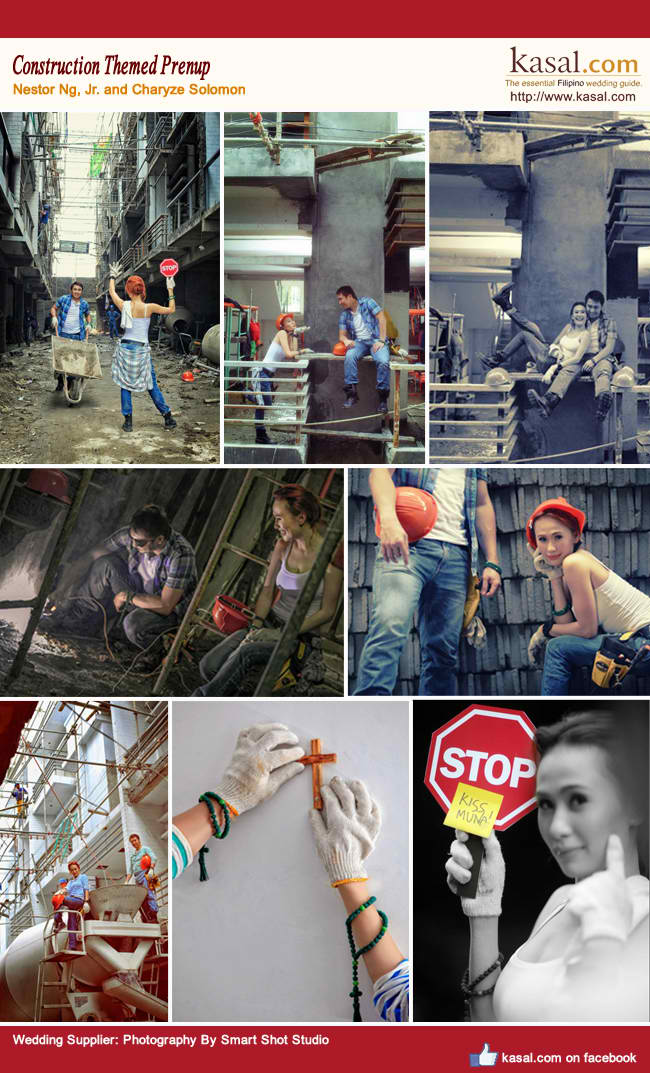 Wedding Tips and Advice
Charyze admits that she is an obsessive compulsive person and she wanted to do everything by herself. But she soon learned that she needed to trust, to ask help and to accept that she could not have everything that she wanted in her wedding. "Nothing is perfect unless couples will accept the fact that sometimes the unacceptable and the unimaginable can happen."
If you'd like to have a construction themed prenup yourself, all you need to do is look for a construction site that would allow you to shoot in their vicinity especially if it is not your own. Always remember to be careful. Construction sites are hazardous places especially for people unfamiliar with them. It will be best to be accompanied by people who can guide you for safety purposes. You can make use of available backdrops and props in the vicinity but safety should be your top priority.
A construction themed prenup may not be as easy for a wedding photographer without much experience in challenging situations. Like Charyze and Nestor, trust only wedding photographers like Lito Genilo of Smart Shot Studio who has the experience and is up for a challenge.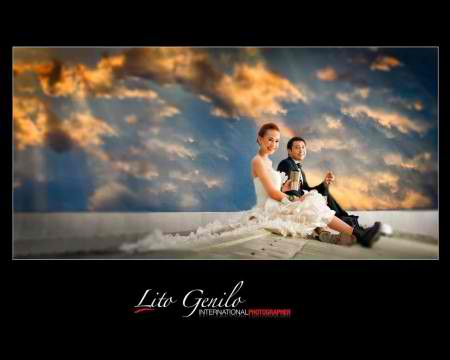 Want a construction themed prenup as well? Visit Smart Shot Studio in Kasal.com today!
Comments
comments