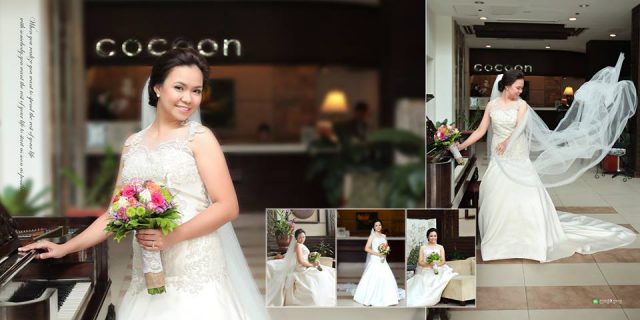 Are you getting married soon? If you are, you better break the news in style. Go ahead and set a prenup shoot, so you can achieve your dream prenup photos. These images are great to be shared online, particularly on your social media pages, as you tell everyone about your big move. And if you are looking for a group of professional photographers who can help you, look no further and visit Studio Namu.
Photographers who know what to do
One of the great things to love about Studio Namu is that it has in-house photographers who are highly professional. They are equipped with the right amount of knowledge and they know what to do in order to come up with amazing prenup photos. In fact, they have undergone enough training. They are also proficient in using the tools and equipment they have. With them, you know you are in good hands.
Beautiful and elegant studio
Can't think of a venue for your prenup shoot? No problem! Studio Namu brags its themed rooms and backgrounds, which are perfect for prenup photoshoot sessions. Each of them are tastefully designed, so rest assured that they look great in photos. And since Studio Namu has just expanded recently, you'll never run of options here.
Helpful and friendly staff
Of course, no epic prenup photoshoot session would be complete without the help of helpful and friendly people who can make things a lot easier for you. At Studio Namu, you can get the help you need from its helpful and friendly staff. They will make sure that you're going to have a great experience here, by giving you nothing but good vibes. For sure, you will have really bright smiles in you prenup photos with them around.
With all these, making every moment count during your photoshoot would just be easy. What are you waiting for? Book Studio Namu now! Visit its Kasal.com profile for more details.
Comments
comments