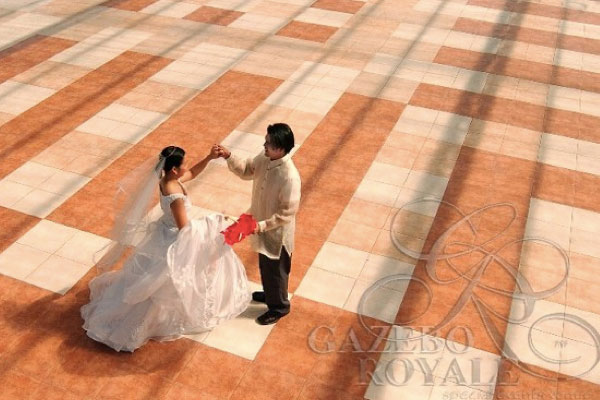 By Christian Alomodin | July 2014
Every engaged couple has a dream wedding set up in their minds. Some may prefer getting married in a church, and others may want to exchange their vows by the beach, with the sunset making a perfect backdrop.
There are also couples who want to get married in a beautiful oasis of flowers and carefully arranged stones but do not want to leave the city. Gazebo Royale provides couples a venue that allows couples to hold the wedding of their dreams without having to leave the Metro Manila area.
However, counting on the exquisite location alone will not suffice in making a couple's wedding special from another. Here are tips that can help couples organize the perfect garden wedding.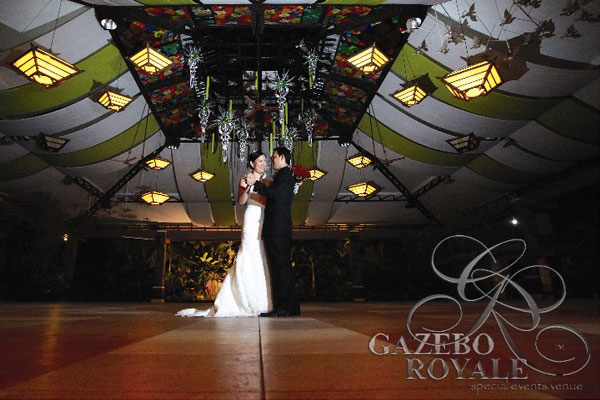 All About the Color
The Gazebo Royale is a wonderful visual treat, as the ceiling of the Champagne Hall features a colorful mosaic that renders itself well to the rustic appeal of the entire venue. Going for an equally colorful motif to match the rustic colors will help the soon-to-be-married couples treat guests to a wonderful sight.
Use the Signs
Couples that want to maximize the rustic charm of Gazebo Royale should not hesitate to use equally charming directions to lead guests to the hall, as the Quezon City wedding venue boasts three halls. Hand drawn signs on a rustic chalkboard are good aesthetic additions to any garden wedding.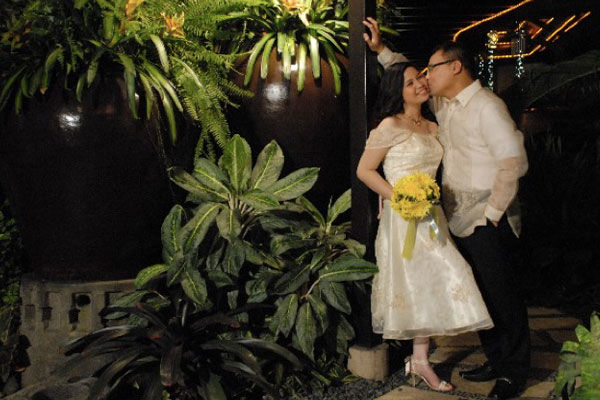 The Day of Flowery Sentiments
Flowers are beautiful additions to any wedding, but not every wedding has to be full of red roses. Each flower has its meaning, and finding one with a meaning that suits the engaged couple's relationship and a price tag that does not exhaust their finances are a good fit. Gazebo Royale has enough charm to cater to different kinds of flora.
These are some of the things that can help couples decorate the perfect wedding venue. Couples who want to learn more about Gazebo Royale's offerings should check their Kasal.com profile.
Comments
comments