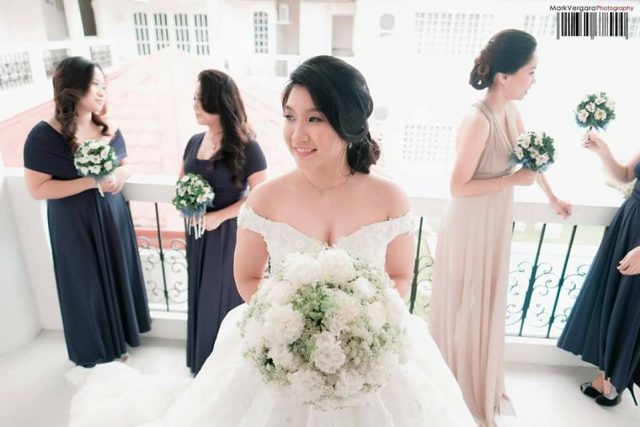 Makeup disasters are no longer new to us. In fact, we have already seen results of these mishaps and we know so well how they can ruin an occasion for someone. Because of this, it pays to be very careful when choosing a makeup studio to work on your look on your wedding day. You have to choose one whose makeup artists have a clear understanding of how makeup works as well as the principles behind it.
One of the great choices you have is House of Zeal, home of professional makeup artists and hairstylists. It has already been behind so many amazing bridal looks, so you are in good hands here.
Overkill? Not here.
Some just don't know when to stop. And sadly, they make the same mistakes even when applying makeup. The result: overkill. Instead of simply polishing the already lovely looks of the bride, they overdo things until she looks nothing like her true self. You won't have that problem at House of Zeal, though. People here know what makeup is for and it's definitely not for completely altering one's appearance.
Clean and professional look
Apart from knowing how much makeup is needed to come up with an amazing look, makeup artists at House of Zeal also understand the importance of flawlessness when it comes to makeup application. All those unnecessary lines would be gone as they have mastered the art of blending. And yes, the result always look great that it becomes so apparent that they are done professionally.
Makeup plus more!
Apart from makeup artistry, people from House of Zeal are also experts when it comes to hairstyling. That means you can also have an impressive hairstyle with their help. What more can you ask for?
Do you wish to learn more about House of Zeal? Visit its Kasal.com profile now!
Comments
comments