By Mina Deocareza | April 2016
People love the sun. However, despite the lovely days it brings, it also has the tendency to make things a little tough for us. This is so true, especially when we talk of events like weddings. When temperature is higher than the usual, it's more difficult to move around and hold social functions.
Good thing, there are outdoor venues where you can still have refreshing and hassle-free. Hillcreek Gardens Tagaytay is one of them. Here is where you can enjoy fresh air and cooler climate, so you will still feel good despite the sun being out.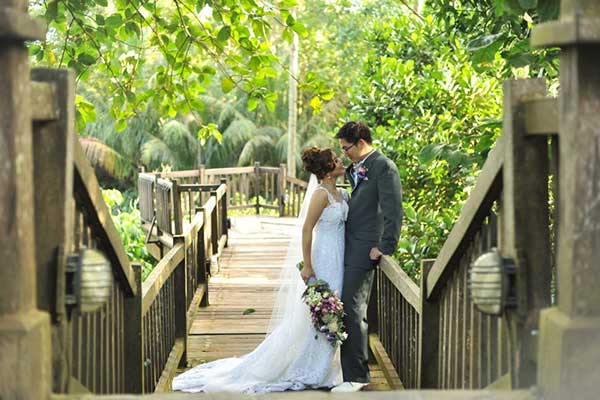 Lush greens and more
Among the things Hillcreek Gardens Tagaytay takes so much pride in are its sprawling gardens. Here, you can find different kinds of tropical plants and flowers that bloom throughout the year. With all these, you can be truly close to nature.
Various venues to choose from
Inside Hillcreek Gardens Tagaytay are several more venues you can choose from. Whatever your peg is and regardless of how many guests you plan to have, rest assured that there is a perfect venue for you.
Beyond venue rental
As mentioned earlier, it's harder to move around during summer days. Don't worry, though. When you choose Hillcreek Gardens Tagaytay, you will have the option to choose its in-house caterer-Three Bridges Catering Services. Since it's in-house, coordinating and planning will be so much easier.
What are you waiting for? Turn your dream summer wedding in Tagaytay City at Hillcreek Gardens Tagaytay. Learn more about it by visiting its Kasal.com profile.
Comments
comments