Arnold Veedor and Roma Amor Bartolome
By Diane Dominique Ting | February 2014
It is difficult to plan a wedding, let alone, plan one from a different country. The painstaking research, the countless meetings and the non-stop compromises can really take a toll on a couple. Fortunately, one couple decided to come up with a good game plan to deal with their hectic wedding preparations. Fortunately, it was a game plan that proved to be an effective way to plan a wedding from afar.
How the Plan Started
Arnold and Roma met back in AMA Computer College when the both of them were classmates during their freshman year. While sparks did not initially fly, Roma noticed something special about Arnold that soon developed into a cute crush. Having similar hobbies helped develop the friendship between the two as they found themselves spending a lot more time together. Arnold was quite clever in getting to know Roma as he had a habit of asking about her likes and dislikes. Little did Roma know, Arnold was already planning to court Roma and was trying to get all the information he needed to get a 'yes' from her.
The courtship lasted for quite a long time but Arnold was not fazed one bit. Despite their misunderstandings, they found themselves missing and longing for each other even more. Just as how Cupid would have it, Arnold finally got the answer he had longed hope for. A text saying "Otso, Walo, Eight, 8, tayo na po!" that signified their official date as boyfriend and girlfriend.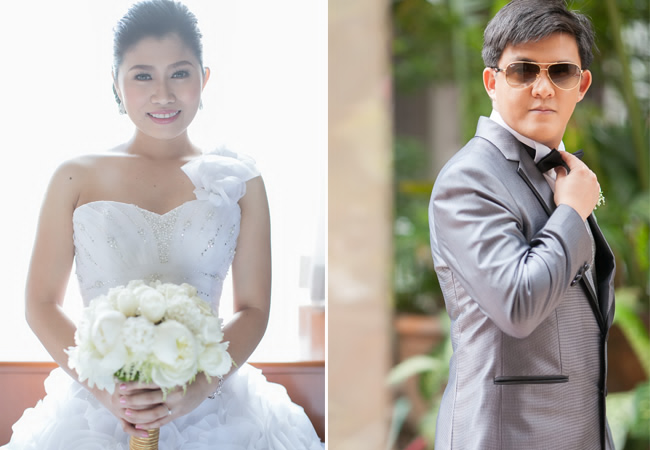 The Proposal Plan
Six years into the relationship, Arnold and Roma had moved on from college and had work living in Singapore. Since Arnold was always fond of game plans, his proposal to Roma was definitely one heck of a game plan. The decoy was to ride the train all day in Singapore with no particular destination to celebrate their sixth anniversary. While Arnold's decoy plan was not romantic at all, Roma fell for it thinking that celebrating their anniversary was not much of a big deal. Little did she know that it was all a romantic trap.
To Roma's surprise, the real plan was to go to Bali, Indonesia for their sixth year anniversary. But the celebration did not end there as Arnold had another plan in mind. With the hardest efforts to keep the surprise a secret, Arnold planned a simple dinner date at the Villa they were staying in. With candles lined to shape like a heart and petals spelling out "Will You Marry Me?" Arnold, with ring in hand, asked Roma to be his wife. And as every successful plan would have it, the answer was 'yes'.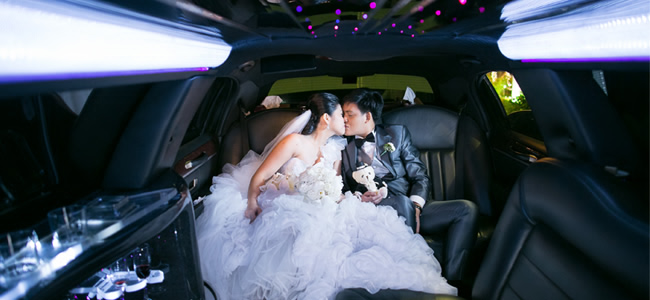 The Game Plan
After the proposal came the wedding plans. Roma confessed that Arnold was more hands-on in planning and preparing for their wedding. Since it was difficult for them to contact their wedding suppliers due their work commitments in Singapore, Arnold came up with a plan on how to deal with the problem. The game plan was to plot meetings months in advance to ensure that they make the most out of their Manila visits. Food tasting with Josiah's was set months in advance to ensure Josiah's would be able to cater to them during their available dates. Meetings with the Glass Garden and their Church Confirmation were also made a month in advance as to not waste any time during their visits.
Aside from their meetings, making a list of things to do prior to their visit also helped them plan their wedding better. In fact, Arnold made sure to create a three-day itinerary for them during their short visits to Manila. The key was to plan ahead and plot schedules in great detail. The strategy proved to be effective, even though they were mostly abroad.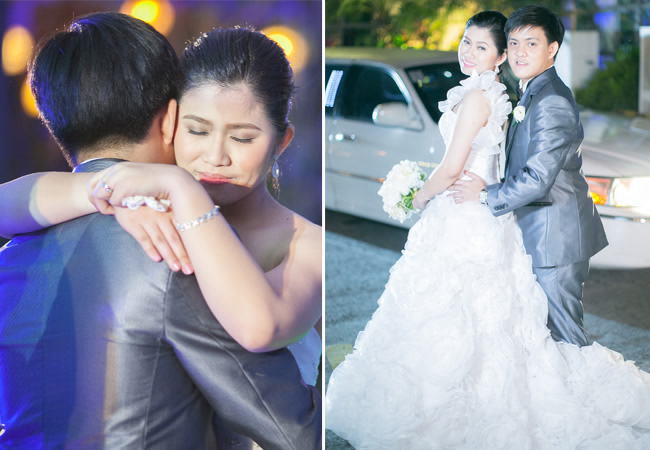 With the help of Kasal.com
The Internet also proved to be of much help to their wedding preparations, especially with websites such as Kasal.com. Since Arnold and Roma could not meet their suppliers face-to-face, they had to rely on the Internet to get their information. Kasal.com proved to be extremely detailed, useful and informative in their wedding supplier selection process. In fact, it was with Kasal.com that Arnold and Roma read a lot of good and positive feedback on their caterer, Josiah's Catering. The positive reviews turned out to be true as Josiah's served delicious food and offered wonderful services. The Blacktie Project also did a great job capturing every precious moment of the couple's big day both with their pictures and on video.
Arnold and Roma were able to pull off a Winter Wonderland theme with full draping of beads and lanterns, blue entourage dresses and tall floral arrangements adorned with crystals. Everything went as planned as Arnold's game plan worked as intended. Planning a wedding from another country may have been difficult, but with the right kind of resources, they were able to pull it off – just as a well executed game plan.

Comments
comments