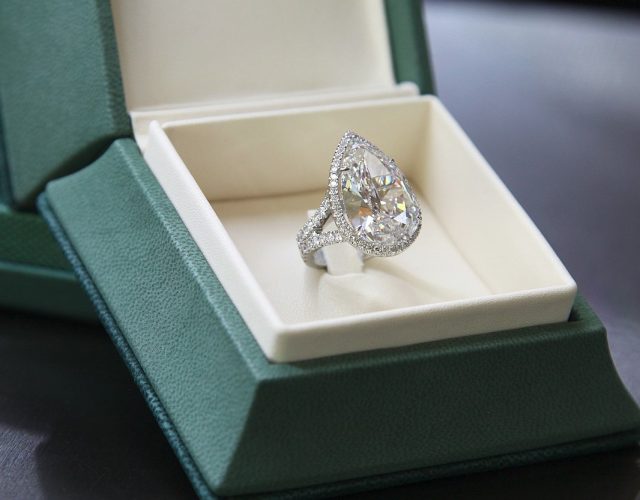 Last time, we reported about heiress, model, and former reality star Paris Hilton's engagement to actor Chris Zylka atop a mountain in Aspen, Colorado. Now, let us tell you about the engagement ring she was given.
According to a report, the said engagement ring features a 20-carat pear-shaped diamond and is valued at $2 million. Meanwhile, it has a center stone that's set in platinum band with additional two carats of diamonds.
Michael Greene is the diamond expert and celebrity jeweler behind this engagement ring. He was able to complete the design in two days, even though the process usually takes three weeks. In an interview, he revealed important information on why Chris chose this particular kind of diamond.
"Paris at one point in time told Chris she really loved her mother's pear-shaped diamond, and when Chris came to me that was his request," Greene said. "The pear-shaped really jumped out for him and ultimately for her. He did some fishing, but in the end it was all him. He's a smart guy, and hangs out a lot with the family, and I think she realized how much she liked her mom's ring."
Greene even emphasized that Paris was not involved in the process at all. Chris simply wanted to have the best engagement ring for his princess and he really exerted effort to do things perfectly. And yes, his efforts paid off. Paris loves the rings so much. In fact, she's so fond of flaunting it.
Sweet, isn't it? In fact, we believe every guy could learn a lot from Chris. Regardless of how much a man can shell out for an engagement ring, what really matters is that he takes time to choose the right one for the woman he's proposing to. Expensive or not, a well-thought-out engagement ring, it can surely make a woman smile.
Comments
comments