Metro Manila is easily said to be the busiest city in the Philippines. Lucky for some of us who live here, there are a lot of opportunities for work and play. And as more and more people live in this busy city, more and more people fall in love and decide to tie the knot here as well.
Manileños and Filipinos in general are fond of taking pictures. And because weddings are a tad bit more special than any other event of our lives, we only want the experts to take care of our Wedding Photography. The demand for quality, creative and affordable wedding photo packages in Manila is continuously on the rise.
Immortalize Your Manila Wedding
Do not waste the once in a lifetime chance to preserve the most amazing moments of your dream wedding. Make sure to tap photographers and videographers that could deliver their best for your wedding.
If you decided to tie the knot in the Wedding Capital of the Philippines, fret not, for Metro Manila houses some of the established and most sought-after photographers of the country today. Below is a list of the most creative, talented, and experienced photographers Manila boasts of.
Smart Shot Studio of Lito Genilo is known for capturing not just the event but the essence of every moment as well. Mr. Genilo also boasts of international experience for having done photo shoots abroad like in Hawaii, New York, California, and New Jersey.

Prenup by Smart Shot Studio
Vignette Photography of Danny Ignacio defines innovation. Mr. Ignacio is one of the few Filipinos who are considered experts in digital infrared photography. His knowledge and trainings on digital technology make his photographs extraordinary.

Wedding Photo by Vignette Photography
Studio Namu brings its own unique personality to the Philippine wedding industry. Originally from Korea, its owners bring soon-to-wed couples a Korean-style One-Stop Indoor Classy Studio for prenuptial shoots and family portraits.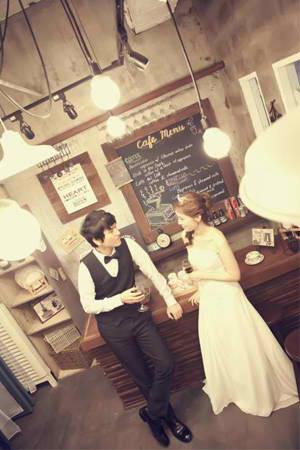 All these Manila wedding photographers will surely help you immortalize your wonderful wedding celebration. Each of them may have his own style and technique but they all share one thing; that is, to provide their Manila clientele the best results and help them make their dream wedding last a lifetime.

Comments
comments