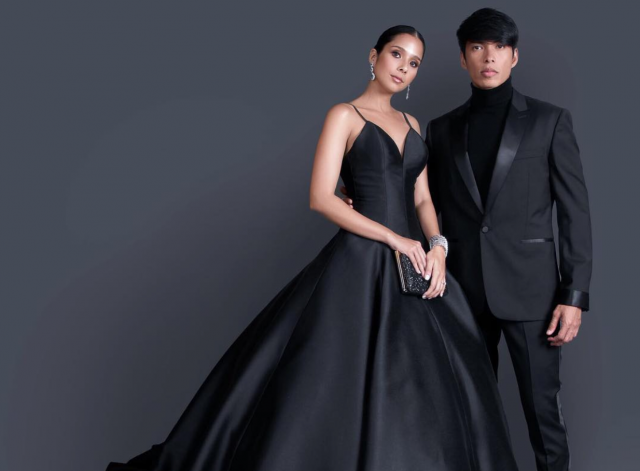 Maxene Magalona is getting married soon.
In an interview, she excitedly talked about her wedding, including some of the wedding preparation tasks they have accomplished so far. One of them, of course, was having fitting session.
Saab, her sister, also posted about it last October 5.
"Went with Maxx to the first fitting of her wedding dress today!! So excited for you guys to see it," Saab wrote.
Well, Maxene must be really busy right now. But, instead of feeling so stressed out because of all the things that need to be taken care of, she has actually been enjoying the entire journey. It is all thanks to an important advice she has gotten from her married friends–to just enjoy the preparations.
In fact, Maxene and her fiance Rob have been aware of how fleeting this particular phase could be.
"Kumbaga, yung planning, before you know it, tapos na yung pagpa-plan, nandiyan na yung wedding. So, we just really wanna enjoy the planning process." she shared.
Maxene also talked about how they remain focus, instead of simply getting lost in a sea of so many insights and suggestions coming from different people.
Apart from that, she also revealed how cooperative Rob has been in the whole process, eager to work on things in a very collaborative approach.
"Nagulat ako habang nagpa-planning kami ni Rob, parang gusto pala niya maging fifty-fifty. Hindi ako lang yung… ako ang nagpa-plan," she said.
So, if you are getting married soon, we hope you can learn a thing or two from Maxene. Wedding planning can be challenging–even crazy–at times. Yet, try your best to still enjoy the process. Keep in mind that someday, you'll look back to those moments and you will feel nostalgic just recalling them.
Also, don't forget to also involve the groom-to-be throughout the journey. Look at your wedding as a joint project. This way, on your wedding day, you can celebrate not only your love for each other but also how amazing you are as partners in crime.
Happy planning!
Comments
comments