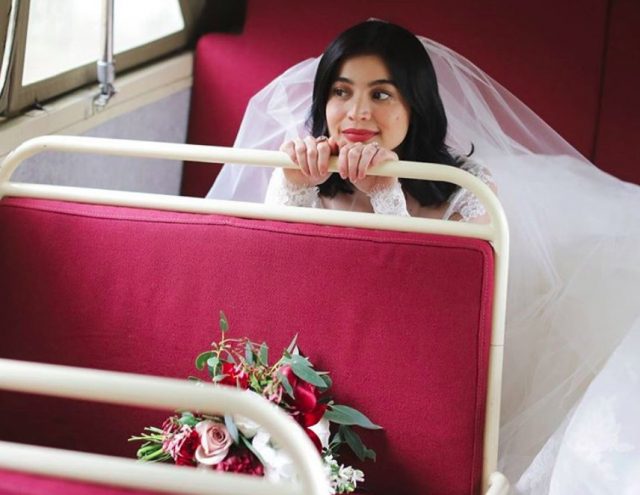 Anne Curtis has been the center attention these past few days, primarily because of her  wedding to Erwan Heussaff. Everyone was just excited to know more about their wedding, especially their love story has been a true source of joy among Pinoys for many years.
Also, Anne herself is a very inspiring person. We've all witnessed her journey, from her humble beginnings in the show business to her current days as a true superstar. In fact, we believe that Pinays can actually learn a lot of valuable life lessons from her and her love story with Erwan.
Here are some of them:
Heartbreaks are okay. Someday, someone will make you realize why it didn't work with someone else.
Heartbreaks? They are part of life, of course. What matters is you learn from them, in the same way as Anne did. Don't worry, you'll meet someone one day and he'll make you realize why things never worked with someone else.
It pays to be a good person and to surround yourself with the right people.
Anne's barkada has taken #squadgoals to the next level. Members of the gang have been with her, through thick and thin. And now, it's so nice to see them take part in one of the most special moments in Anne's life.
Single or in a relationship, you have to strive to become a better person.
We have seen Anne grow in the show business, and we can proudly say that she's a great woman. In fact, one thing that's so admirable about her is that, single or not, she always strives to improve. This way, she can give her 100% when she commits to someone. For sure, she'll be a great wife to Erwan.
You don't really have to choose between love and career, because you can have both!
Anne is definitely one of the most successful personalities in the show business. She never runs out of projects, and she's already worked with countless big names in the industry. At the same time, she's also had a very successful relationship with Erwan. For the past years, we've seen her manage her time wisely. She knows how to strike a balance between work and play, and she doesn't fail to spend quality time with Erwan.
There is no need to rush things.
Sometimes, you just have to take things slow and put your trust to the Lord. Of course, while doing it, you also need to take your time in preparing yourself for the bigger things that are yet to come. Just look at how Anne took her time in the course of her relationship with Erwan.
Good things come to those who wait.
We know she waited for the right time to come. She had been a bridesmaid a couple of times before her time to walk down the aisle finally came. This just goes to show that good things come to those who wait.
Anne is a true inspiration among Pinays. Apart from her wedding, her personality is also worth admiring, for she's a really beautiful person inside and out.
Comments
comments