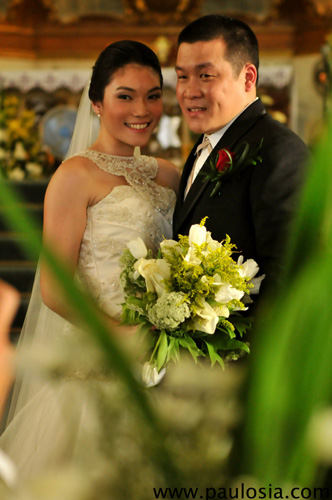 Jerry Yee and Roseann Camille Tan | 02 July 2011
Camille and Jerry's unexpected and heartwarming story is not your ordinary fairytale. It did not begin in a romantic setting or an enchanted event. It actually started within the four corners of an action-filled volleyball court – an unexpected place, indeed.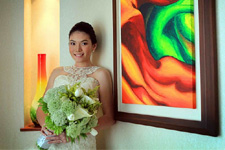 Camille was a member of their volleyball team in high school and Jerry was her coach. "[He was] a very strict and well-disciplined coach," Camille recalls. This is the reason why they were not really close at the start. Unknown to Camille, however, Jerry was trying hard to conceal his feelings for her until he could not contain it any longer.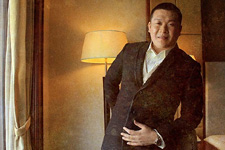 One day, he gathered up his courage and he told Camille how he really feels about her. "We had a serious talk and he told me that he likes me, [that] he likes everything about me," Camille shares, as she recaptures the memories of the sweet beginnings of their wondrous relationship.
Just like any other love story, Camille and Jerry's is not perfect. They also encountered difficulties, especially during the first few months of their relationship. But the couple was able to get through all these and remained strong. The secret to this successful and happy relationship? "Deep friendship, acceptance of weaknesses, maturity, and open-mindedness," was all Camille could think of.
The Failed Proposal
Another unexpected thing in the Camille-Jerry love story was the proposal.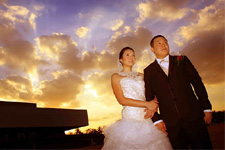 Just like any other guy who wants to get the sweetest "Yes" from his sweetheart, Jerry put so much thought and effort to his proposal. He wanted to make it romantic and memorable for Camille and decided to propose in the romantic island of Boracay. Jerry's plan was all set until he learned that the ring will not be finished in time for their trip, thus, the proposal was postponed.
Jerry decided to carry out his proposal instead during their alumni volleyball training. After dinner, Jerry brought her to the locker's room, took something from his cabinet, went down on one knee and asked her the all-important question. "I [was] surprised… I was not able to talk for five minutes, I think," shared Camille. Even so, the very shocked Camille answered Jerry with a resounding"Yes".
The Magical Day
Just like their love story, Camille and Jerry's wedding was also filled with unexpected events and surprises.
The couple said their "I Do's" at the Shrine of Jesus. And instead of using the traditional cream or white-colored stilettos, the bride chose to wear a sporty pair of red Chuck Taylor sneakers.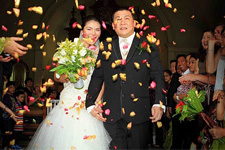 The wedding went well, thanks to the expertise of Gen Lee Events, who coordinated/planned the entire event. And at the wedding reception, the guests enjoyed not just the sumptuous meals and desserts Hizon's Catering prepared, but the program, as well. Everyone laughed when Jerry danced to the tune of "Careless Whisper" before he took the garter from Camille's legs. And the couple was delighted as they listened to the surprise messages of their friends.
All these memorable and fantastic moments were well-documented by Paulo Sia Studios, who captured not just the images but the emotions of the couple, as well. Wedding photo booth provider Fotobrew also made sure that the guests would have great keepsakes, so that everyone who attended this magical event would have something to remember it by.
From the court to the altar, the couple's love for sports drew them together. And their growing love for each other made them end up in each other's arms forever.
Wedding Suppliers
Bridal Hair & Makeup Services
Bambi dela Cruz
Wacks Joaquin
Wedding Attire: Bridal Gown
Zandra Lim Bridal Couture
Wedding Attire: Groom's Attire
Zandra Lim Bridal Couture
Wedding Cakes
Hizon's Catering
Wedding Caterer
Hizon's Catering
Wedding Ceremony Venue
Shrine of Jesus, The Way, The Truth and The Life
Wedding Favors, Souvenirs
Fotobrew
Wedding Florists & Stylists
Jason Yee (Flowers)
Tina Berin (Ceremony Stylist)
Hizon's Catering (Reception Stylist)
Wedding Invitations
Maricel Young
Chai & Maricris Young Pe
Dianna Lee
Wedding Photographer
Paulo Sia Studios
Wedding Videographer
Paulo Sia Studios
Wedding Planners
Gen Lee Events
Wedding Reception
The Blue Leaf Events Pavillion
Visit Kasal.com Supplier Directory for the contact details of these wedding suppliers.
Comments
comments