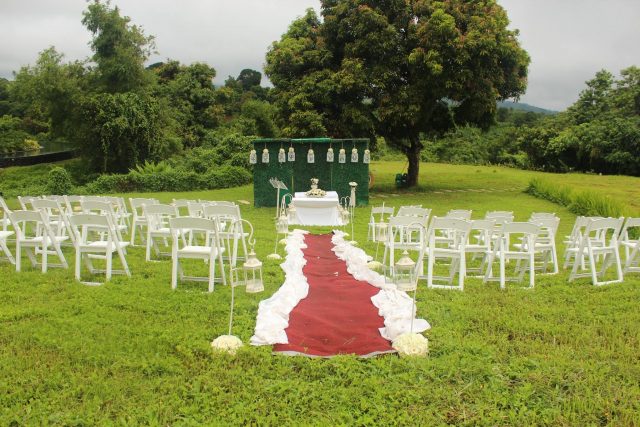 You've probably seen a lot of photos from weddings held out of town and even out of the country. Lovely, aren't they?
These photos are products of the so-called destination weddings, which have gained popularity these past few years. In a destination wedding, couple chooses a place away from home to get married in, instead of simply settling for a venue situated in the town or city they grew up in. In some cases, guests are also limited. The wedding is intimate, instead of the usual invite-the-whole-barangay setup.
But you might be wondering, "Why go for a destination wedding, instead?" To help you find the answers you've been looking for, we've compiled some reasons why you should consider having a destination wedding.
It is very relaxing.
A destination wedding will force you to leave your busy city life and just focus on your big day, as well as the beauty of your chosen location. This way, you will feel more relaxed and rejuvenated before you tie the knot. That's because you can get the rest you need before walking down the aisle. And yes, you can immediately resume to vacation once the event is over. It's also a great way to start a new chapter in life.
It can help you avoid family drama.
While it's cool to hold your wedding in the very town or city you grew up in, it also has a couple of disadvantages. One of them is the possibility of a family drama that can cause you a lot of stress. Since we, Filipinos, are family-oriented, we sometimes get a lot of comments and suggestions from relatives. Although they mean well, their input can be also be very overwhelming. And of course, who gets invited and included in the entourage can also spark some conflicts. But if you go for a destination wedding, it becomes easier to do the planning without getting too many relatives involved.
It's cost-efficient.
Many people think destination weddings are too expensive. While it may be true in some cases, you have to consider that it can also provide you a great opportunity to actually use your wedding funds wisely. Instead of getting married where you live or grew up in, why not simply pack your bags and bring a few family members and friends with you somewhere, then tie the knot?
Destination weddings aren't always expensive, so you might as well consider it. And sure, in order to have a lovely one without breaking the bank, you also need to find a good venue that will give you great value for your money.
(Photos from Club Ananda at Sandari Batulao)
Comments
comments