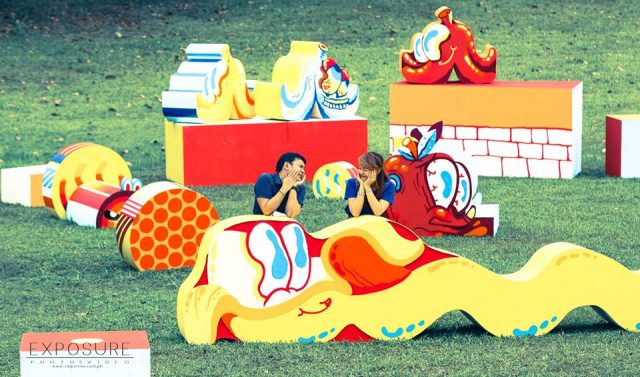 "A good snapshot stops a moment from running away."  ~Eudora Welty
Pictures can paint a thousand words. But how could you capture the love and delight that fills your heart on your wedding day?
One of the best ways is to hire an expert photographer.  Wedding photos are good investments since these are the only concrete things that remain after the event, to remind you of that most special day in your life.
A Testimonial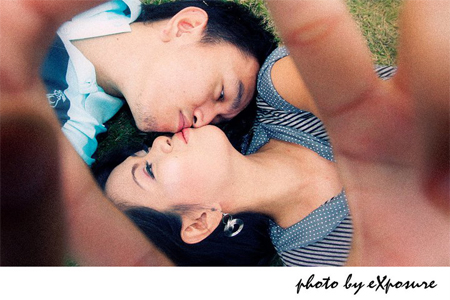 Capturing moments worthy of reminiscing is the expertise of Val Porras, the founder of Exposure Digital Photography.  One of his clients, Adelaine Jaye Adao, recounts her experience with this wedding photographer, "Ibang klase ang passion ni Val Porras for his works,every single peso that you pay is worth it. Nalampasan niya ang expectations ko. Hindi lang siya magaling sa pag-shoot, mahusay din siyang makisama. At kapakanan mo talaga ang iniisip niya. Many other photographers approached me and even offered lower packages, pero work of art talaga 'yung kay Val, and I am very happy that I chose him." [Val Porras' passion for his work is different, every single peso that you pay for is worth it. He exceeds expectations. He can photograph well while easily getting along with others. You can feel that he thinks about your welfare. Many other photographers approached e and even offered lower packages, but Val's is a work of art and I am very happy that I chose him.] When asked about the quality of his works, she said "Everytime may [there is] reunion or gathering sa bahay [house] ,my friends and relatives will ask if they can see our wedding photos and videos and they cry all over again even if they do not know that much about my husband and our love story."
Then again, there's more to Sir Val than what has been known about his successful career and craft. He is a living testimony that experience is the best teacher in life…and in career.
Val Porras: His Life and His Craft
Val Porras did not live a rosy life. He grew up in a broken family and was raised by his grandmother. "Nag-uulam pa ako noon ng kamoteng-kahoy at asin," [I used to eat with cassava and salt as my viand,] he recalled. But poverty did not hold him back from improving himself and his situation in life.
Val Porras studied diligently. Taking the advice of his relatives, he graduated with a degree in BS Applied Electronics from San Pablo National School, which was a popular course before. However, he had a different calling. Experience molded him into a videographer that he was before he became a full-pledged photographer. His passion started back when he was assisting his aunt in her video center. His friends, classmates and teachers noticed his talent early on and requested him to shoot and edit photos and videos back when films were commonly used.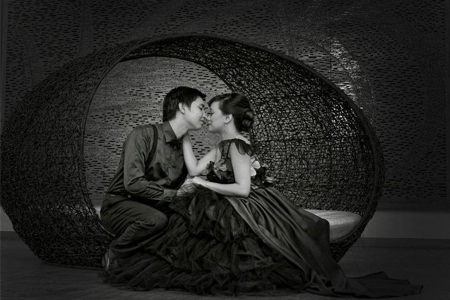 During the early 1990's, many studio and photography centers approach him as subcontractor in video shooting and editing. Later on, he and a partner decided to merge their resources and set up Visual Art Line. It was not until in 1995 when he established his own studio, Visual Art Tech, with a Singaporean business partner. A few years after, his partner left for another country and he was left on his own in setting up a reputation in the digital world.
His talent became known far and wide during the subsequent years. He remembers doing international shoots in Singapore, Malaysia, Thailand, Cambodia and Brunei. His customers cannot help but appreciate his keen sense of artistry. They even ask him to shoot post-wedding family events such as baptismal, birthdays, debut and wedding of the children of his customers. His roster of clients includes physicians, ship captains, lawyers and famous personalities such as Mr. Philip and John Henry Lhuillier and Lloyd Umali.
Looking back, Val Porras is happy with the long years he had spent working on his career. His degree has helped him deal with the technical aspect of photography. But aside from being a professional photographer, Val is also a very supportive father. He has four children who seem to have the same artistry running through their veins. One of his children does modeling while the other one is a young cake artist.
Personal Touch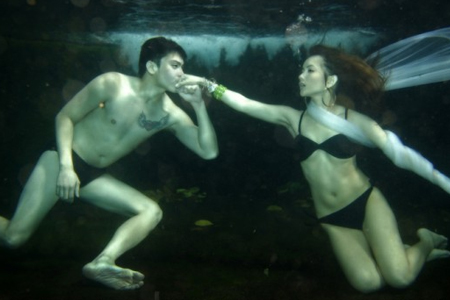 Exposure Digital Photography's lifetime customers have every reason to be astounded of Val Porras' works. "Ako talaga 'yung nagshu-shoot sa mga kliyente ko." [I personally photograph my clients.] So far, the most unique wedding pre-nuptial shoot he encountered is the underwater theme. He found it very challenging since he had to brief the couple before going underwater. But Val Porras loves challenges. He amusingly said "Kung 'yung client ko naka-two-piece, ako naka-one-piece!" [If my client was wearing a two-piece, I wore a one-piece!] He can also accommodate three-day onsite and travel photo shooting requests of customers. He also did a shoot for couples from Middle East who wanted to have their prenuptial photo taken within the caves and torrents of the Pagsanjan Falls.
His advice for soon-to-wed couples looking for photographers: choose talented experts who have already established studios, an online presence and a portfolio. Always ask if the photographer is using high-caliber equipment such as high-definition cameras. Do not be afraid to inquire beyond the package offered. Word-of-mouth is also vital in asking friends for referrals.
His advice to aspiring photographers: "They must observe careful diligence, and they should stay in one place. They should also use wide lens. Dapat alam nila kung saan hihintayin ang bride at kung kailan kukunan ang pagpatak ng luha ng ikinakasal. [They should know where to wait for the bride and when to capture a tear falling down the couple's face.] Photography is not just about taking pictures, it's about capturing moments and memories that will be cherished forever."
Val Porras does not stop thinking of ways to delight his customers. In the upcoming years, he will launch a new innovation that will make his future shoots more breathtaking. Indeed, Val Porras is a living testimony that passion and talent calls for those who are ready and deserving, and those whose hearts are set to make their dreams come true.
If you want to capture the best moments of your pre-nuptial shoot and wedding, book Exposure Digital Photography and let Val Porras and his team do the rest.
Comments
comments