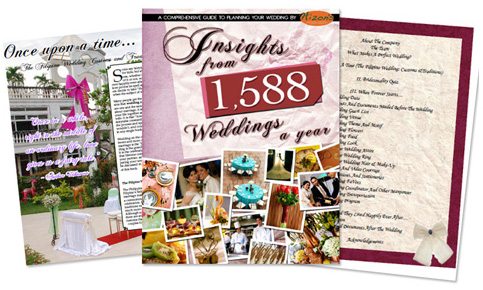 In case you haven't heard of it yet, Hizon's Catering has currently released a comprehensive guide for every soon-to-wed. Entitled Insights from 1,588 Weddings a Year, this e-book can be downloaded for free.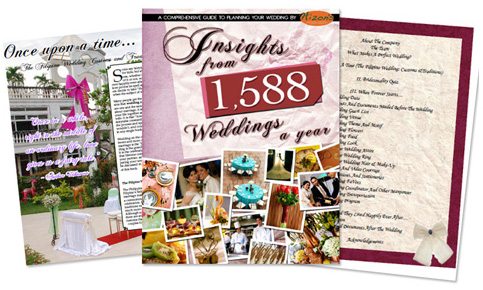 Now you may be wondering what you can get from such a resource. To enlighten you, we have come up a short list of the best things you can get from this comprehensive wedding resource from one of the best wedding suppliers in the country. Read on, learn, and enjoy!
1. Real-life stories from which you can learn—a lot
Just an FYI: Not everything you come across, especially online, is true. While some of them are, there are still those which are either lies or are merely fabricated versions of the truth. That's sad, really, especially those stories are often used as instruments in imparting practical lessons to readers. With Insights from 1,588 Weddings a Year, though, you won't have the same dilemma anymore. This e-book is created by people who have actually worked hard to make great weddings possible, so you can be assured that each story is for real and that every lesson shared is realistic.
2. Honest pieces of advice
The team behind Insights from 1,588 Weddings a Year knows how dangerous sugarcoating can be. That's because weddings involve not-so-sweet truths as well. Soon-to-weds will feel the pressure and stress; they will face challenges. It is imperative that they discover these things upfront so they won't be shocked later on. The good news is that soon-to-weds can definitely get all these insights by reading this e-book. They will get honest pieces of advice that will help them prepare not only for all the bright side of wedding planning but the dark one, too.
3. Practical tips
Not everything that's beautiful is practical, especially when it comes to weddings. This is why a lot of experts consider wedding planning as a great balancing act. You need to come up with something lovely without compromising your budget. Scary, isn't it? Don't worry because through Insights from 1,588 Weddings a Year, you can get a lot of practical tips that will allow you to have a memorable and beautiful wedding without having to break the bank.
Are you excited to read Insights from 1,588 Weddings a Year? That's not surprising at all because it's really a good wedding resource. Go ahead and download it here: http://hizonscatering.com/ebook/?pk_campaign=Ebook&pk_kwd=Ebook+Kasal.
Comments
comments