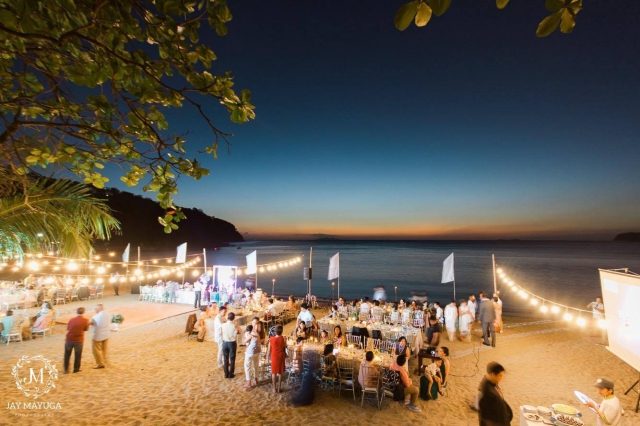 Maan Adorable and Janze de Guzman had a bohemian beach wedding at Club Punta Fuego in Batangas last January 7, 2017. Apart from having a scenic location, the wedding was also special for having used pastel colors for its motif.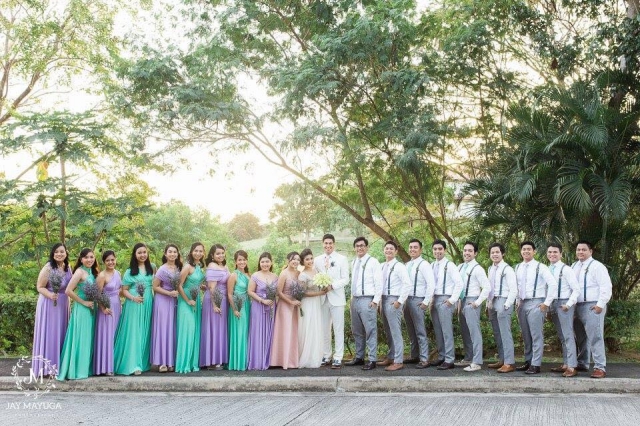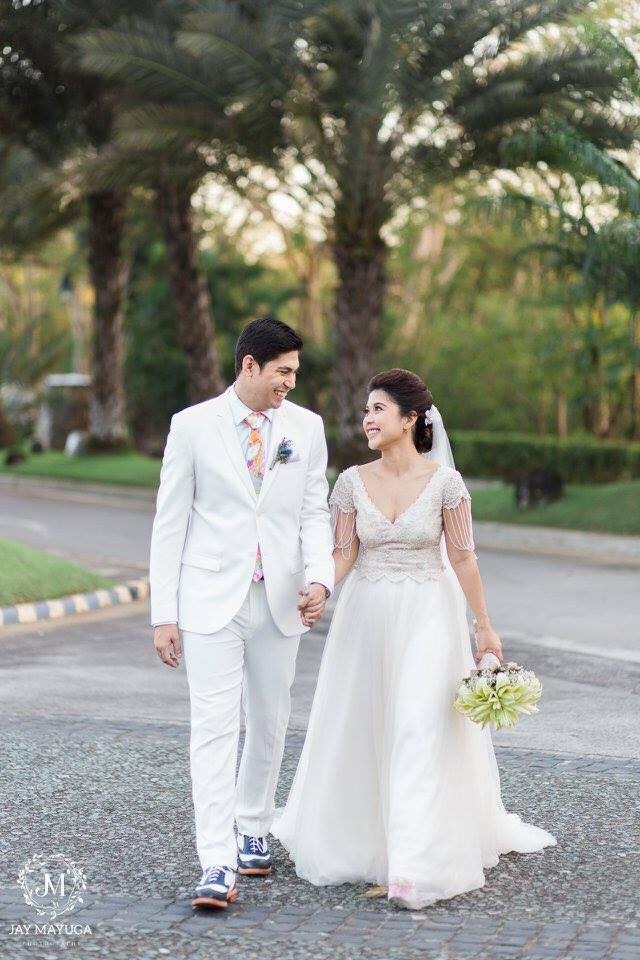 Behind this successful event was Ms. Ana Marie Tueres of Solutions Events. She contributed lots of ideas to the wedding and made sure plans would be executed properly. She also went the extra mile while coordinating everything, since the couple is based in the US. Other suppliers like Gio Flores (hair and makeup) and Jay Mayuga (photographer) also contributed to the overall success of the event.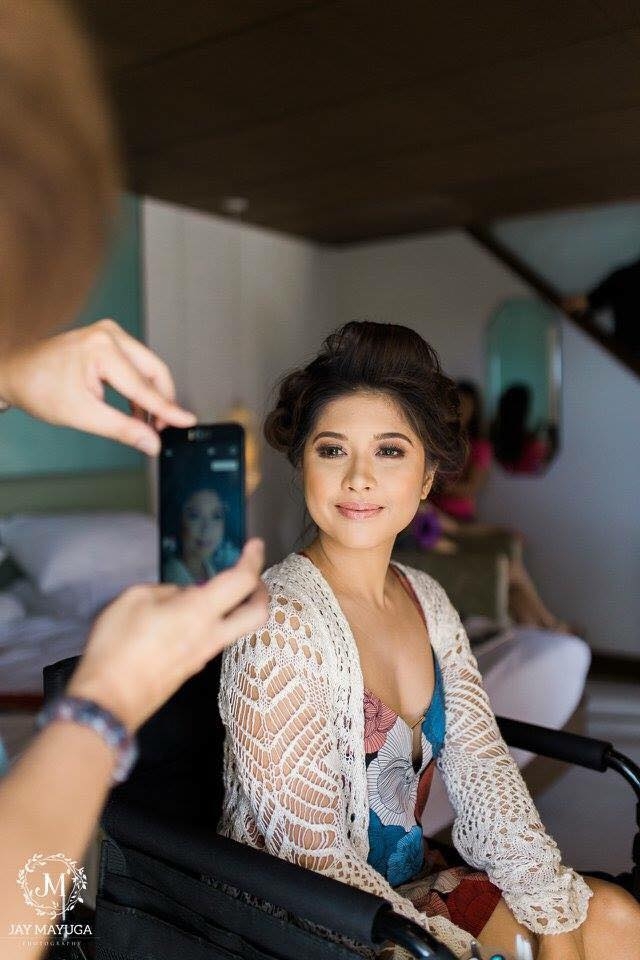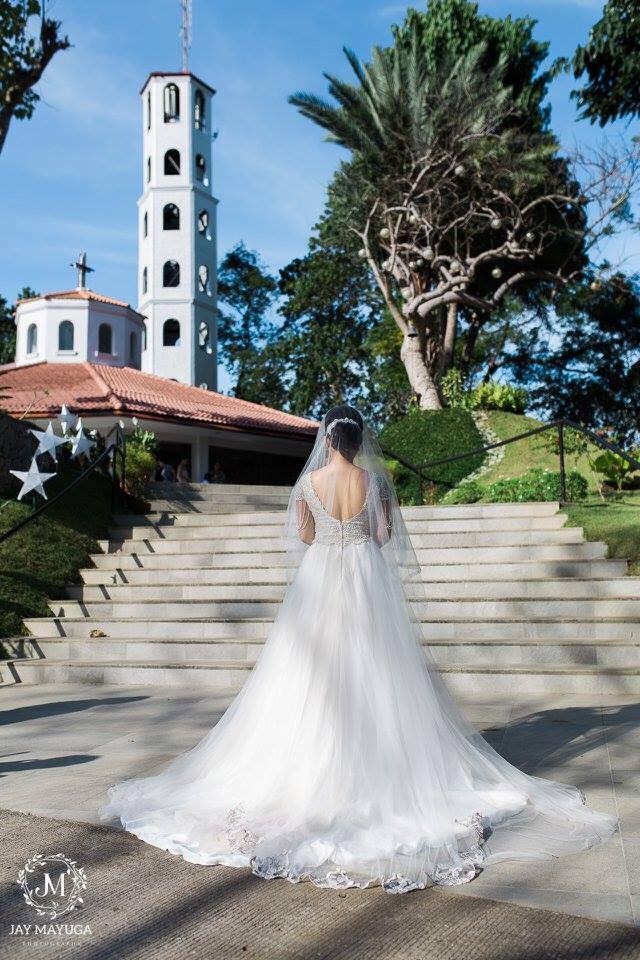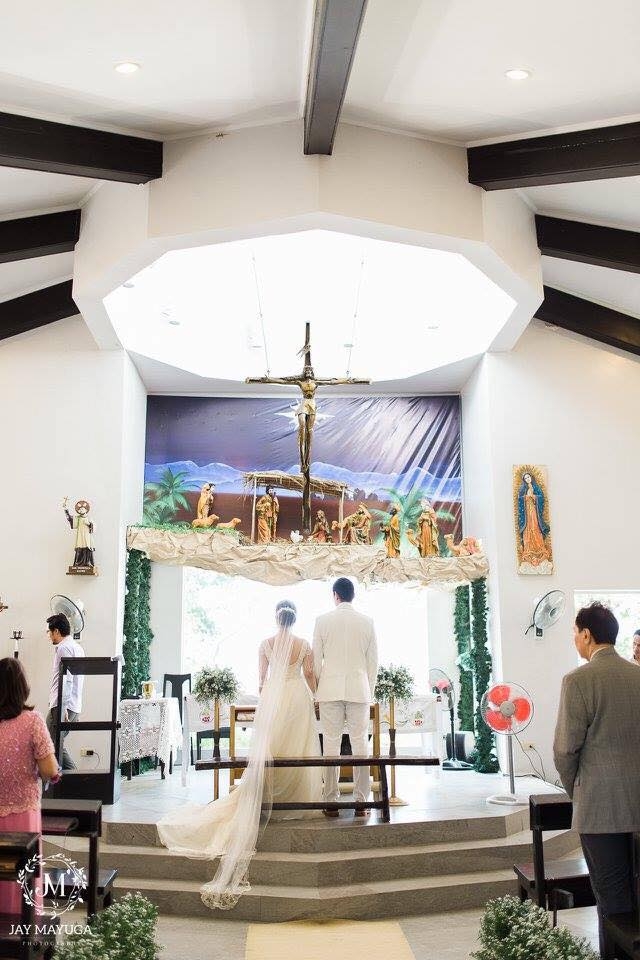 Given all this, it can be said that we can learn a lot from this particular celebration. Here are some of them:
Not sure about what to do? Take note of your wedding planner's brilliant ideas.
According to Ms. Ana, she found the entire wedding planning process fun and exciting, mostly because the bride and her mom was so receptive to her ideas. "The mother of the bride appreciated the ideas and inputs I gave," she shared. "Even Maan herself became enthusiastic with the ideas I gave her. 'Think teal and lavender,' I told her."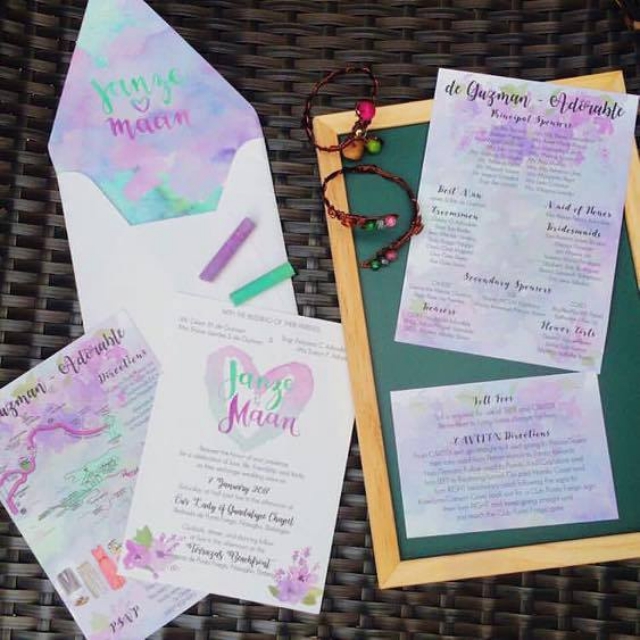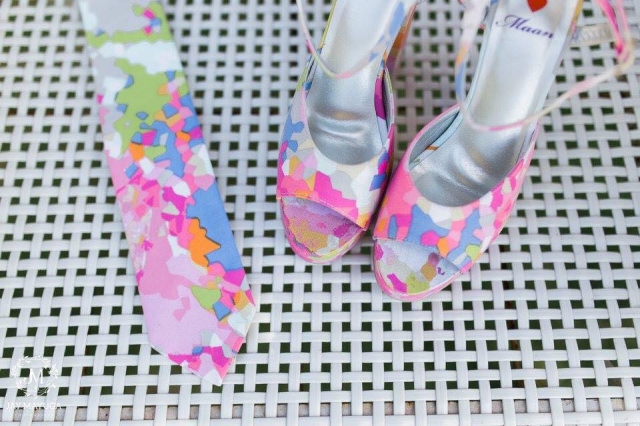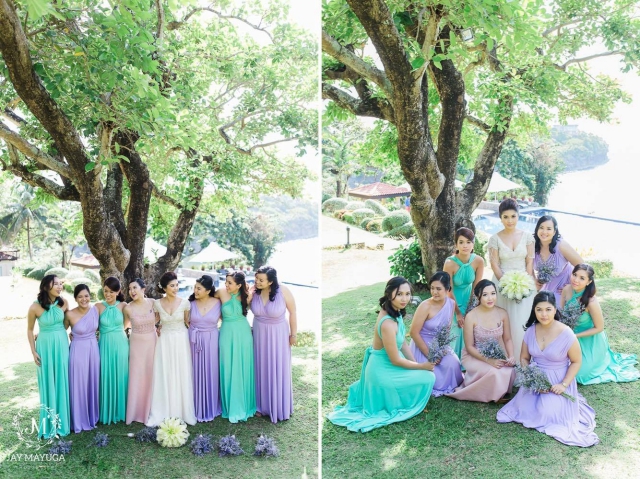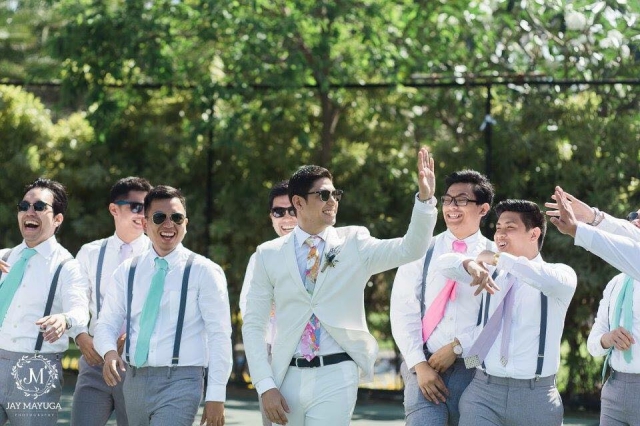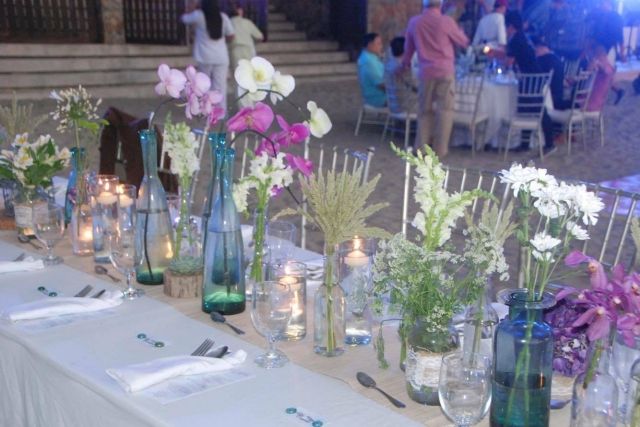 Don't be afraid to go DIY.
Ms. Ana likes to encourage her clients to go DIY or do-it-yourself. "Nothing is more satisfying than a personalized craft for a wedding," she explained. So, for this particular wedding, she thought it would be nice if their backdrop would be a macramé. But there was a problem.
"I looked for suppliers making one, but the bride found it expensive. Instead, she was challenged to do it herself just so we achieve everything we conceptualized," she recalled. In the end, they were able to succeed. The couple managed to have a wedding celebration with a macramé as their backdrop.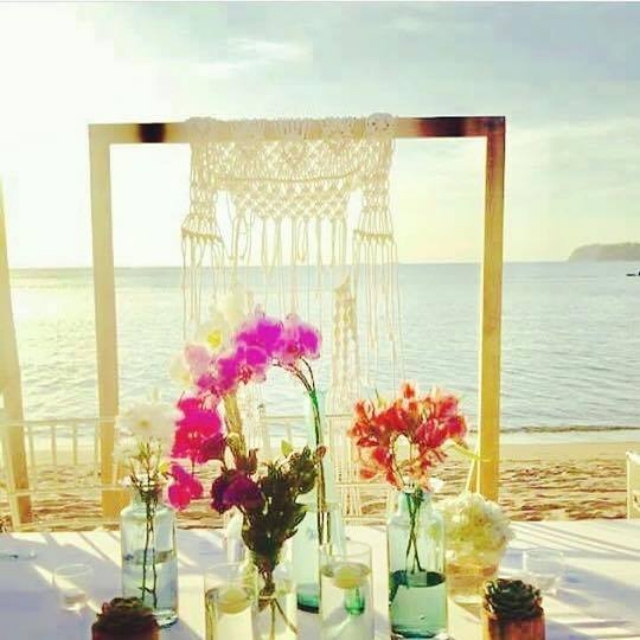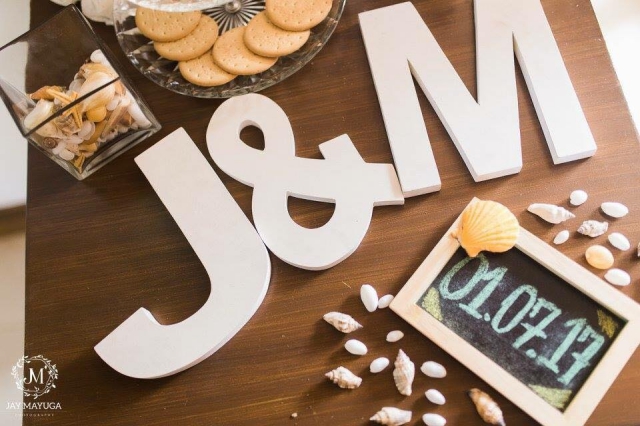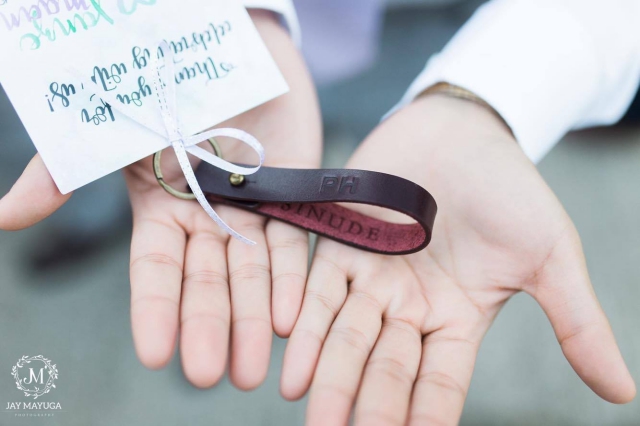 Be an obedient bride.
"Maan was a very obedient bride. She followed whatever ideas I gave her. She indulged herself doing it. We had a very smooth and positive working relationship and that is what's Important to ensure a harmonious flow until the wedding day," Ms. Ana said. Indeed, she had fun working with Maan.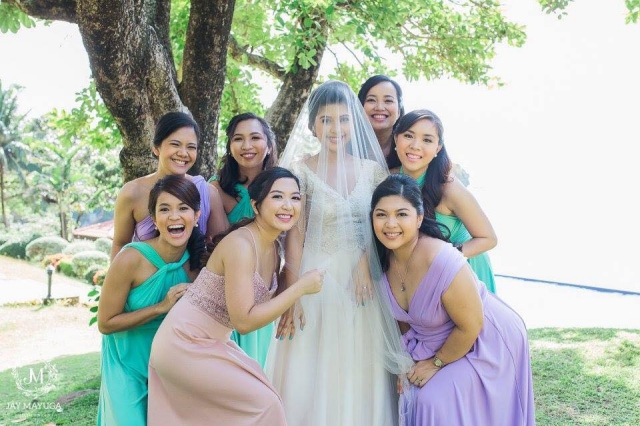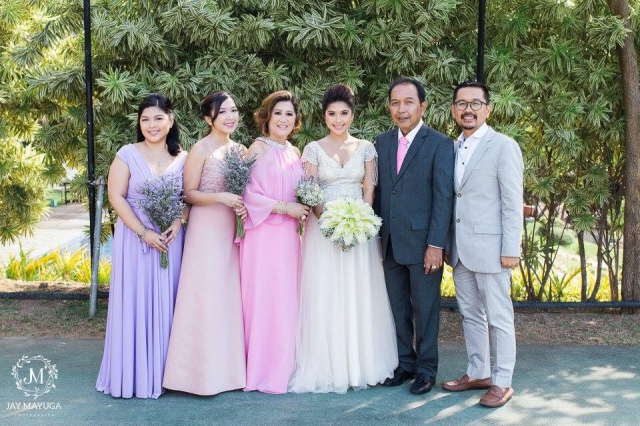 Choose your bouquet wisely.
There are lots of amazing details in this wedding, but among those that really stand out in photos is the bride's composite bouquet. This just goes to show that a bride's choice of bouquet can go a long way.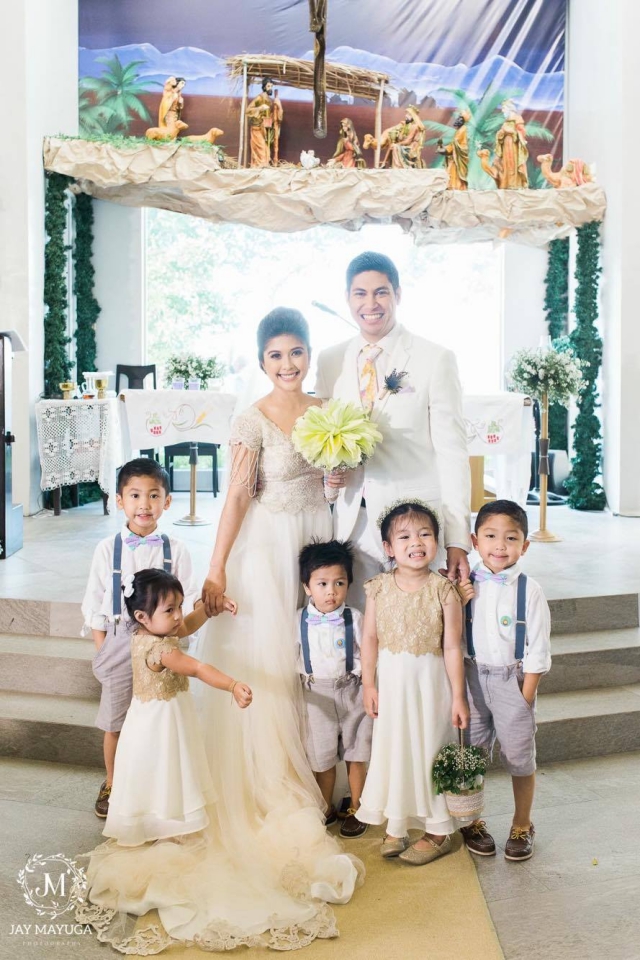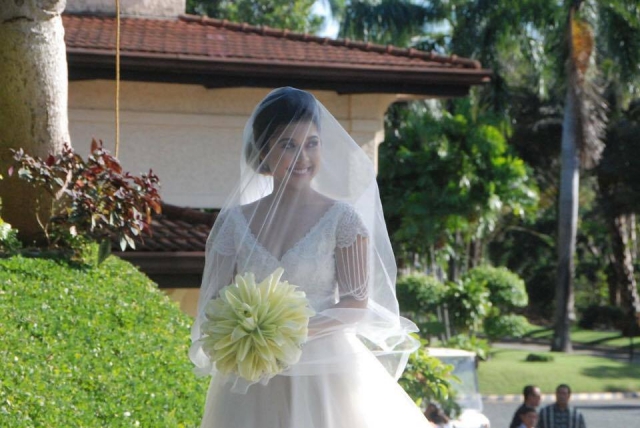 End the celebration with a bang!
To cap off the night, the couple and their guests enjoyed watching the pyromusical display at Punta Fuego. What a nice way to end a wedding celebration, right? This just proves that Maan and Janze's wedding had no dull moments. It was just so fun from start to end.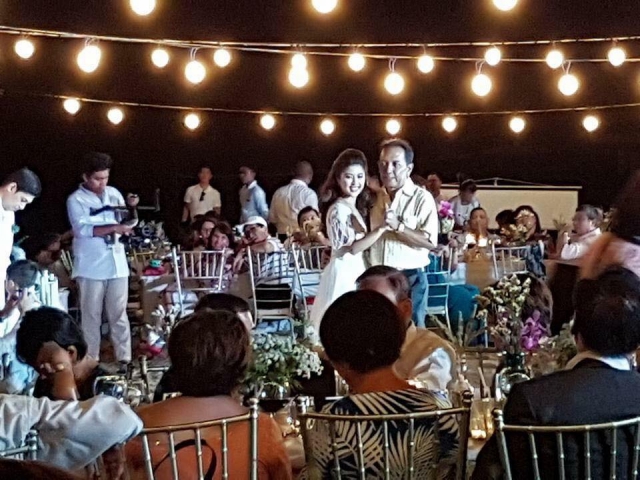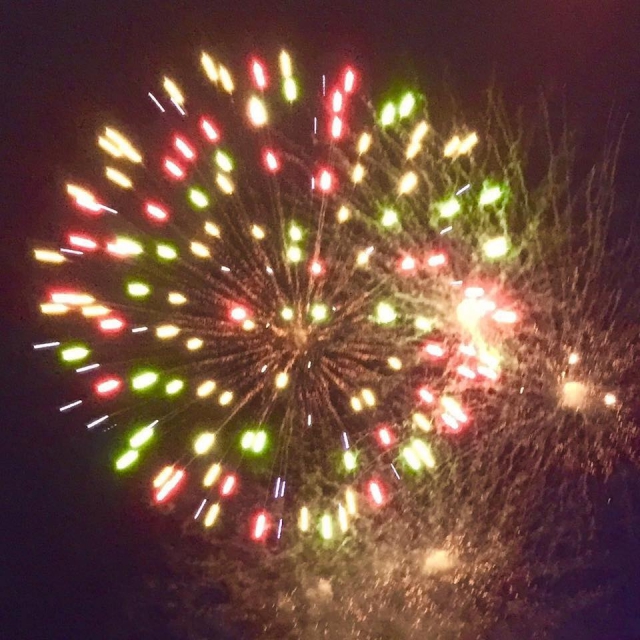 See? Planning a wedding, even when you are based abroad or are dealing with a bit tricky motif and ideas, need not be so difficult as long as you have a reliable wedding suppliers by your side.
(Photos from Jay Mayuga)
Comments
comments