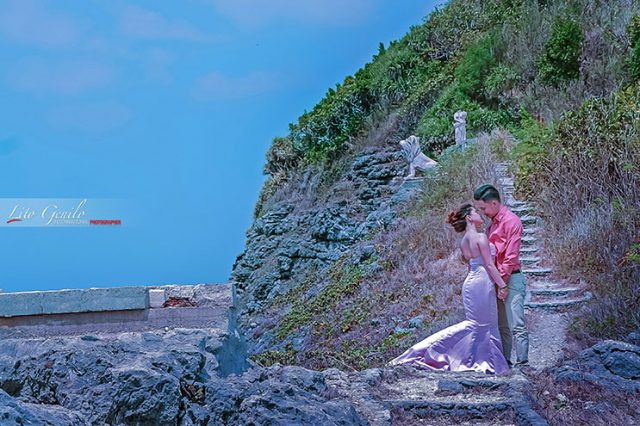 Maui and Mark's story isn't like the usual tales of love. It all started in the company where Maui used to work. She already rendered her resignation and was tasked to turn-over work to her replacement, who happened to be Mark. She was meant to stay for only 30 days. But since there were still a lot of things to do and she didn't want to leave Mark alone with all the workload, she decided to stay longer. She even forgot about the job offer that was waiting for her in another country.
They became friends, eventually. And while Maui was openly dating some other suitors, she started to have something special with Mark. The relationship was unusual, something far from previous relationships. In less than a year, the two of them were blessed with a child.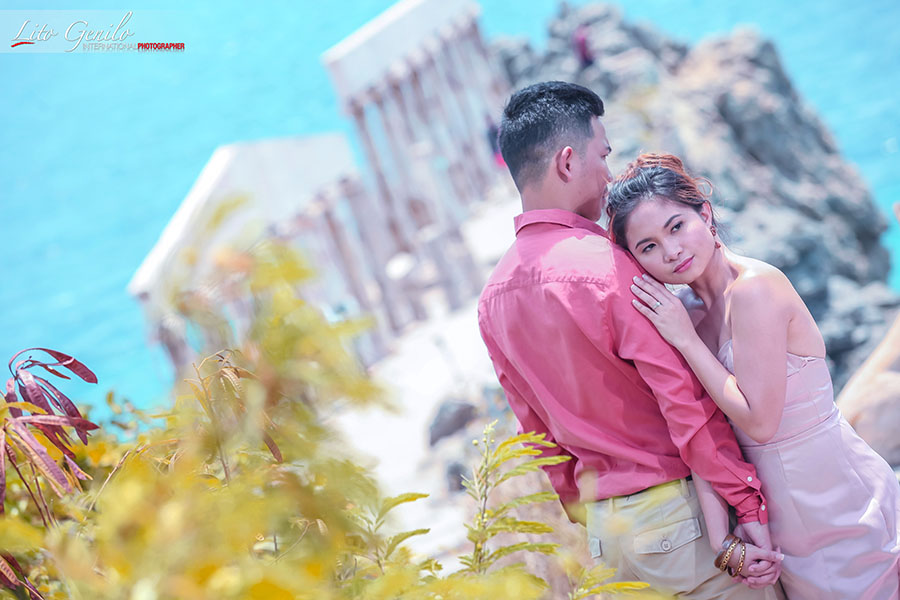 However, despite everything, the two did not feel the need to rush into getting married. In fact, it took Mark years to finally propose to Maui.
To come up with a great proposal, Mark had to do some research. He also had a brainstorming session with Maui's siblings and friends to find out what suits Maui perfectly. Soon, they were able to finalize a plan: Maui would be invited by her sister to a dinner with the whole family. Then, the proposal would take place. It was set to happen on the night before Maui's sister was leaving for Singapore.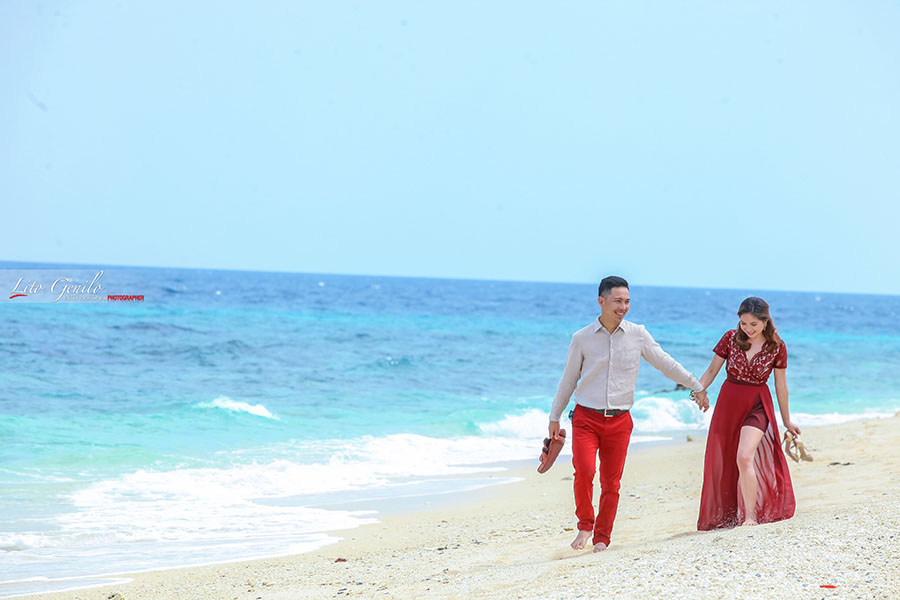 Then, the much awaited day came. It was the 4th of January and everything was prepared at Patio Vera in Marikina, where all the staff members and managers were accomplices. Since a setup was prepared inside and the team of Smart Shot Studio was there, too, they had to pretend that there was a promotional shoot taking place.
Maui and Mark arrived at the venue at 7:30, and that was when the drama started. Orders were taken and lines were delivered. Then, finally, it was the time of the highlight of the event—The Mannequin Challenge. Maui was so excited for the game. When it was the perfect time (she was properly positioned, facing the screen), the prepared AVP was played. She still had no idea what was happening, until their son, Kaizen, asked her on screen. "Will you marry my Dad?" She was so shocked. Right after, her sister turned her around to face Mark. He was lost for words at first but eventually, he asked her the long overdue question, "Will you marry me?" She said yes. In her mind, she could not stop thinking how perfect everything was—even the timing. She thought that it was, indeed, worth the wait.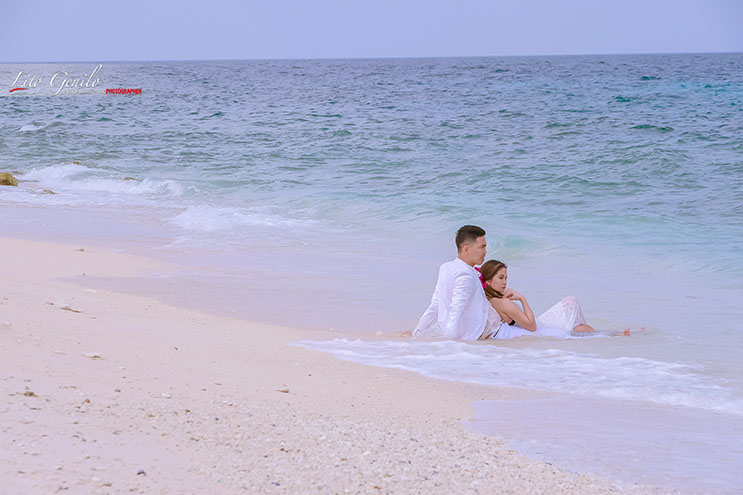 The couple started preparing for the wedding soon. Since they loved to travel, they chose three countries they loved and made them a part of their prenup shoot. They opted for the Philippines, Singapore, and Japan. They thought of setting aside the hard hat and instead focus on things they would normally wear and do, as well as places they wouldn't usually go to. But of course, they don't want to overdo things. "We believe that it's all about how you project – the attitude is all that matters to get a perfect shot aside from getting brilliant photographers," Maui shared.
They opted for a Bohemian Style wedding, which is unconventional, free flowing, and fashionably creative without the need for elaborate props.
They personally handpicked their suppliers – from venue to makeup to photographer.
Mark and Maui happily chose Smart Shot Studio because of its great track record. They were so happy with how the great team handled their prenup photo shoot, particularly with the leadership of the master—Mr. Lito Genilo. Even the staff were so good and friendly. In fact, the couple has already established friendship with them.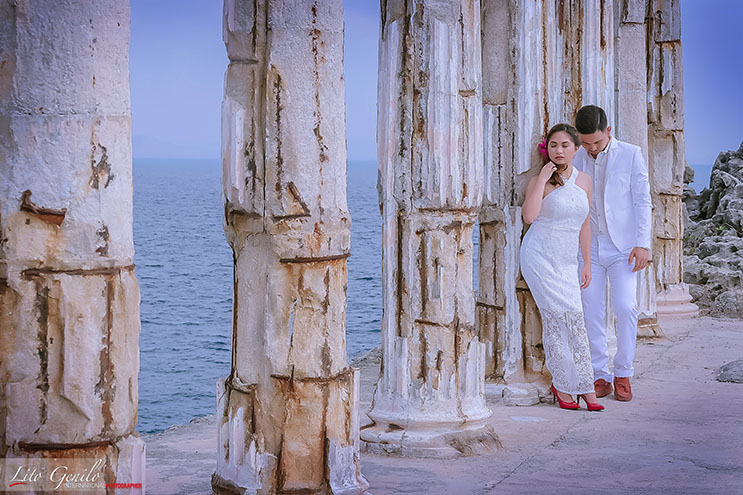 Now that the couple's wedding is just around the corner, they are so excited for what is going to happen. They would also like to encourage couples not to skip prenup shoot: "Don't take it as a waste of time and money because photographs and videos are the only memories that you can look at after years of being married. Invest in the right wedding photographer. It is as integral as choosing a romantic venue and finding the perfect bridal dress. Search on the net and read reviews from a supplier's previous clients. From there you will know them and their works. The exciting feeling when you see the engagement images, you will know more on which angles you need to improve and focus on. If possible, choose same photographer who will be photographing your wedding and for the engagement session, too. Like us, we have established a friendship with Smart Shot Studio, since our engagement shoots and from there it would be easy for us to work with them on the day of our wedding. To all the couples, enjoy every moment from day 1 of preparation to the day you will exchange your sweet 'I dos'. We wish everyone a lifetime of love and happiness. May the years ahead be filled with a blissful marriage."
Comments
comments