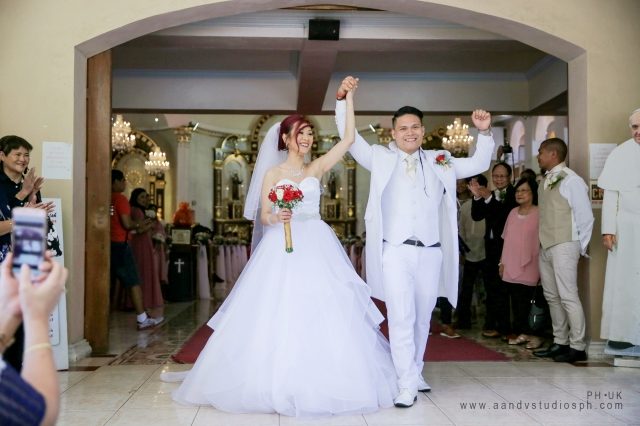 EJ and Amy met through a mutual friend. After four months of friendship, they finally realized that what they had was more than just friendship.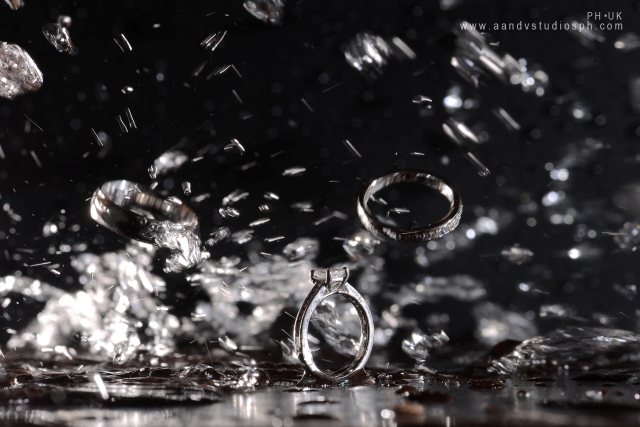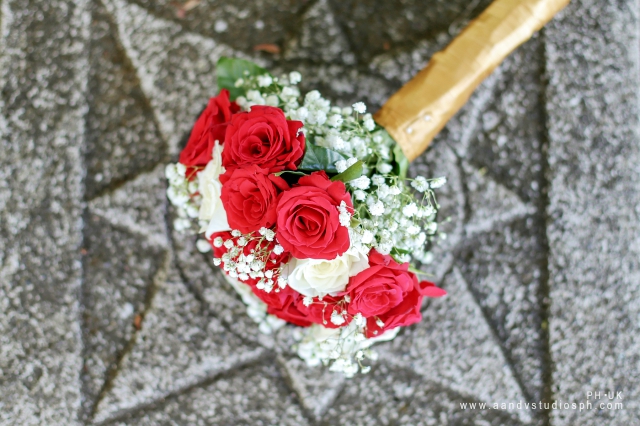 Although both Pinoys, they were both born and raised in London. They hadn't been to the Philippines before, so when EJ's parents asked Amy to visit the country, she was excited. Little did she know, the proposal would take place during this trip.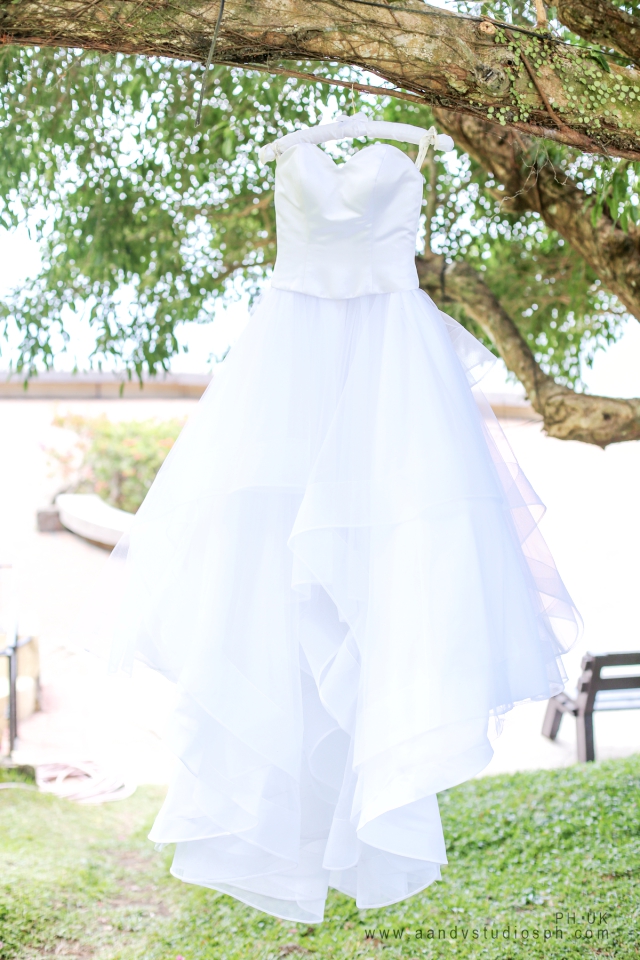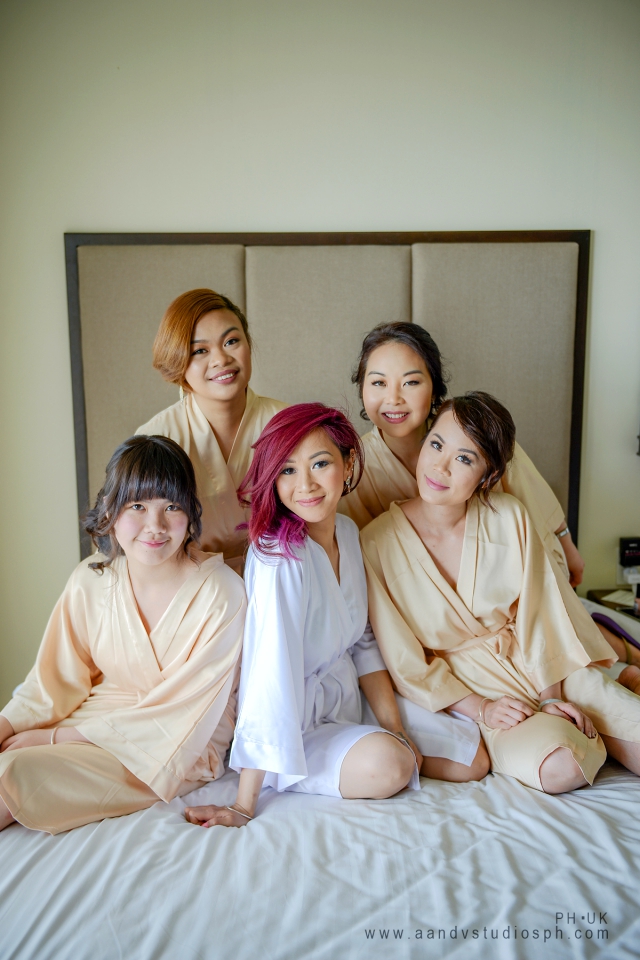 They visited Palawan, where they went island hopping. Then, while having a great time on a deserted and beautiful island, EJ finally popped the question. Amy said yes.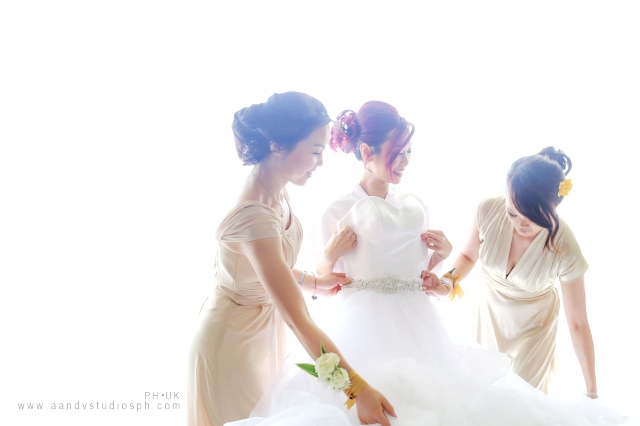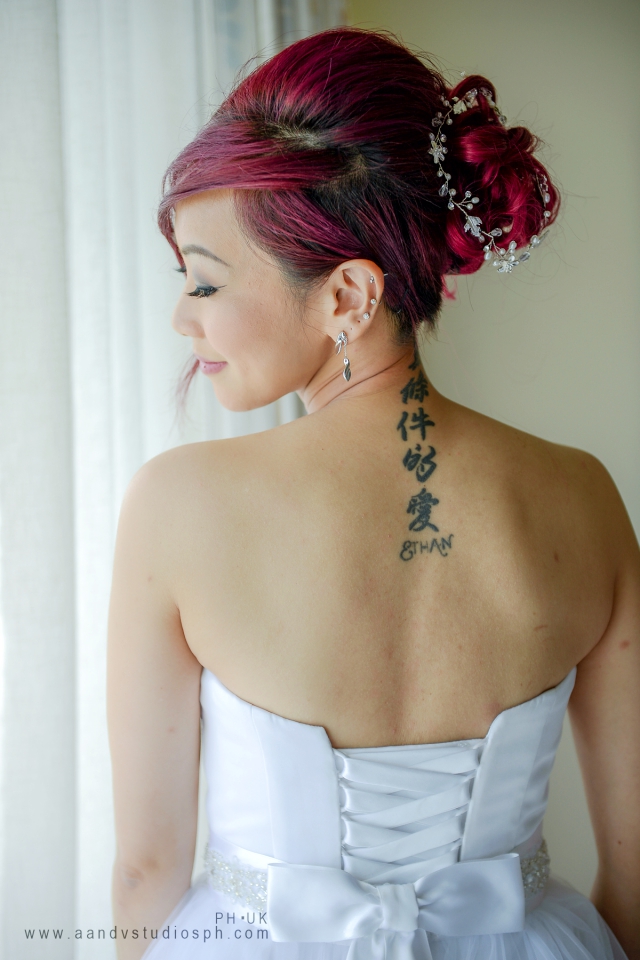 The couple decided to hold the wedding in the Philippines, particularly in Tagaytay. Since Amy didn't know much about the country, it was EJ and his family that did most of the wedding planning. EJ worked as a graphic designer, to begin with. He has always had a good eye for themes and designs.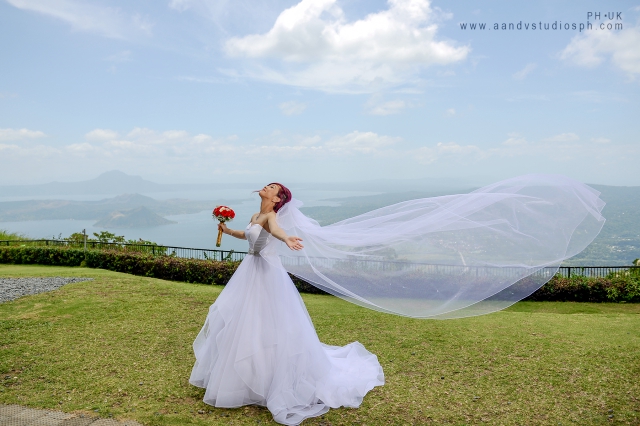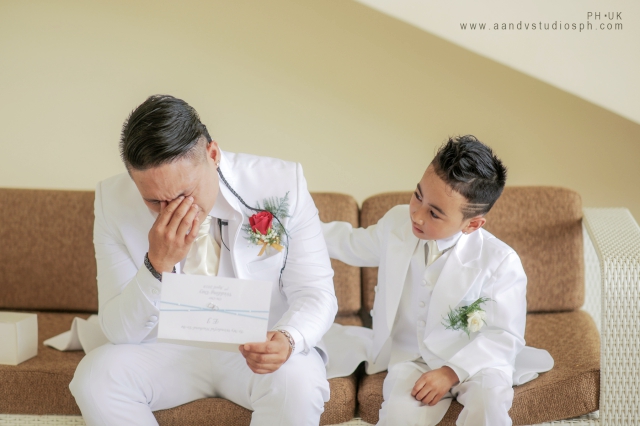 Initially, they wanted a white and gold wedding, since they wanted it to be classy and elegant. However, Amy realized that it would also be great for them to incorporate Chinese traditions with their wedding in order to honor her Chinese roots. This is why they added the color red, which meant good luck, to the palette.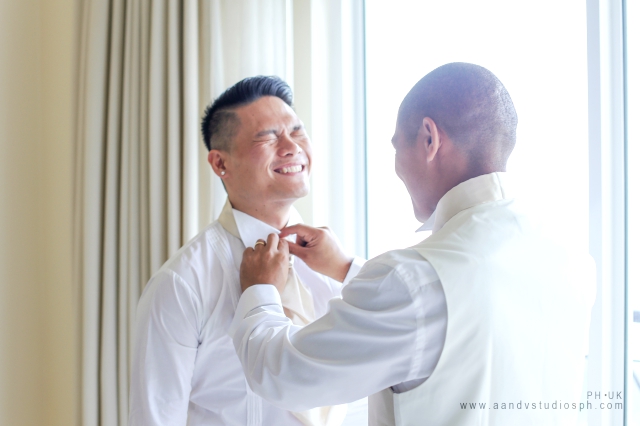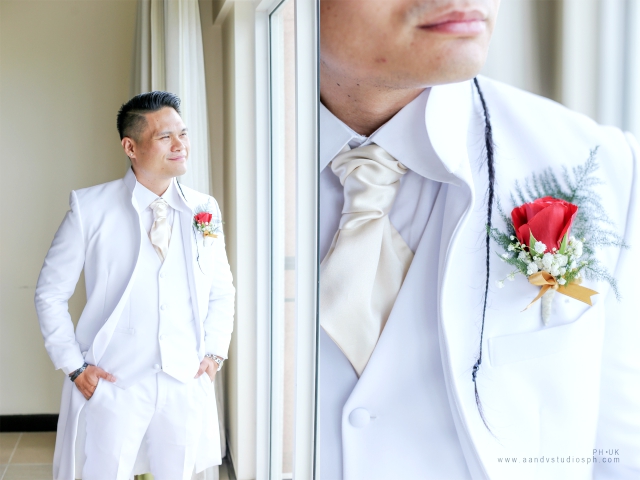 Their wedding planning journey was not easy, though. Since they were both based in the UK, they had a hard time choosing their wedding suppliers. "As we are from the UK, it was a big challenge for us to prepare a wedding abroad without physically being there to meet suppliers face to face. We heard stories about some suppliers not being legit or being scammers. This was our main worry. We were unsure if we could trust the suppliers we chose, especially not being able to meet them directly. We had to trust our instinct and hope for the best," Amy shared.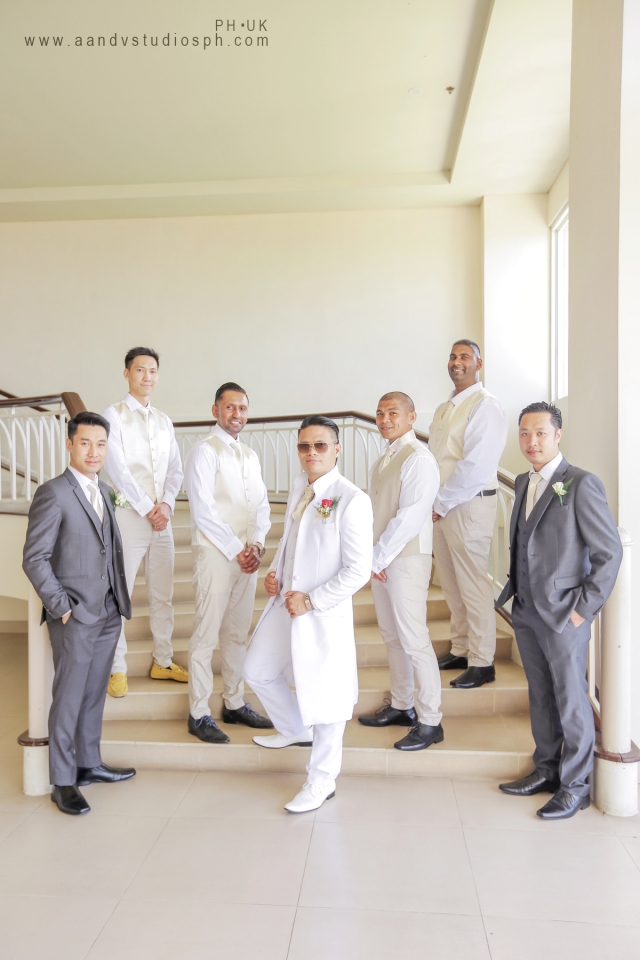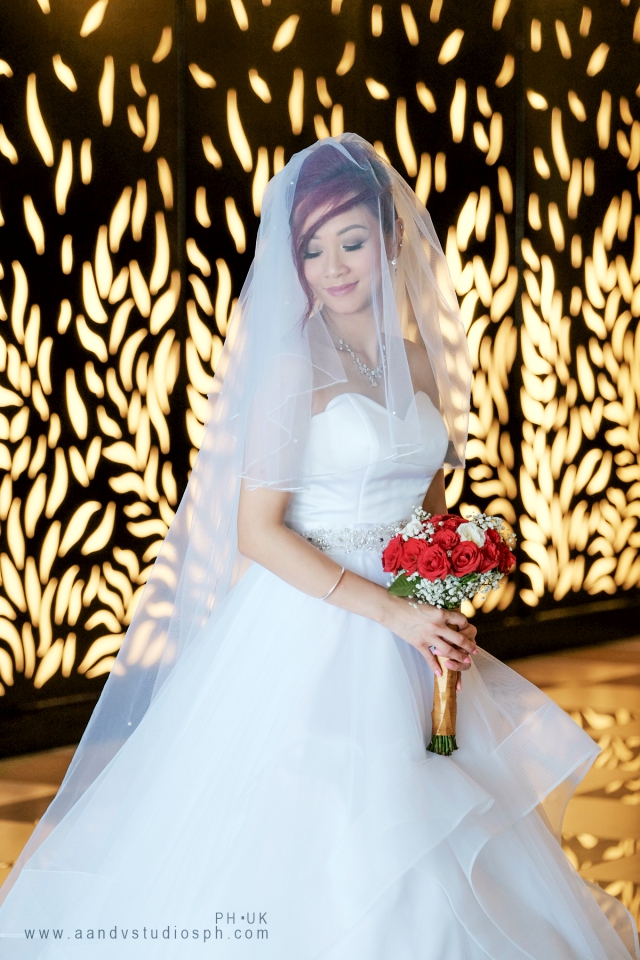 They also encountered problems with their first wedding coordinator. The said vendor opted to withdraw her services, thinking she might jeopardize her reputation in the local wedding industry because her views and opinions were just different from the couple's. EJ and Amy were devastated, but they could not do anything, especially they were abroad.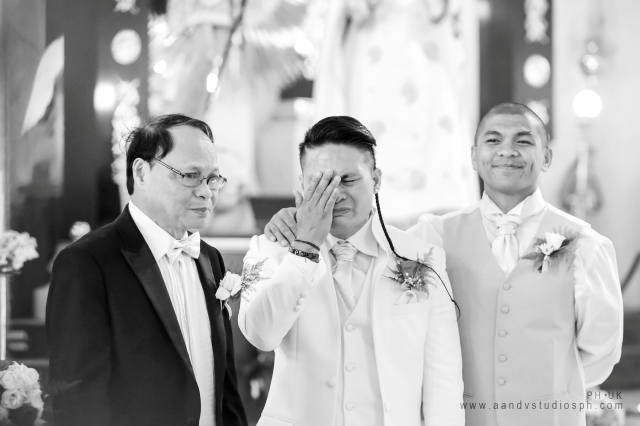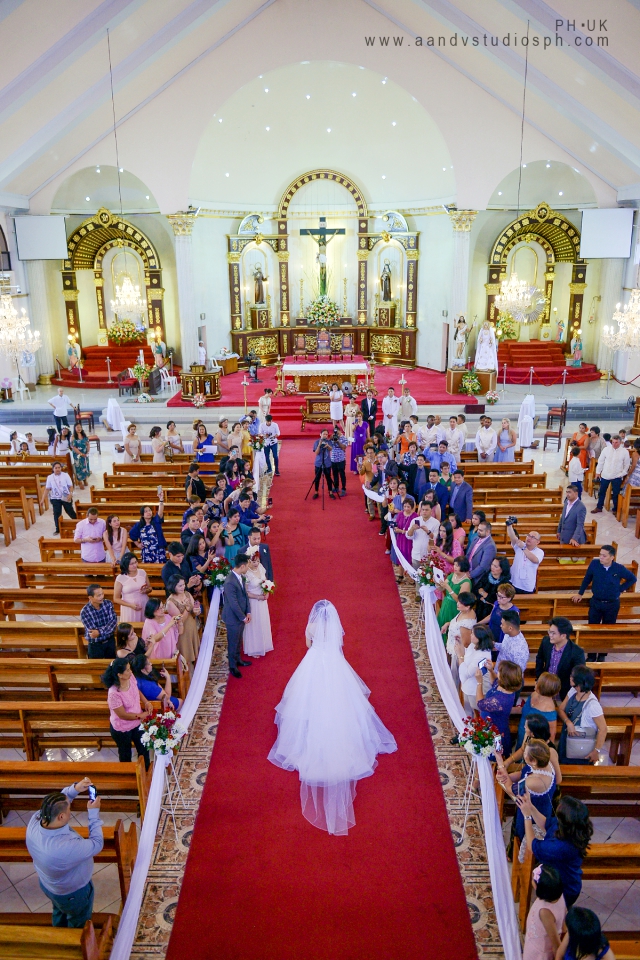 Good thing, EJ and Amy managed to find a replacement. With the help of EJ's cousin, they found Mayfel's Event Services. They only had two months left to plan their wedding, yet the said coordinator was easy to talk to. The planning went smoothly with her, despite the time constraint.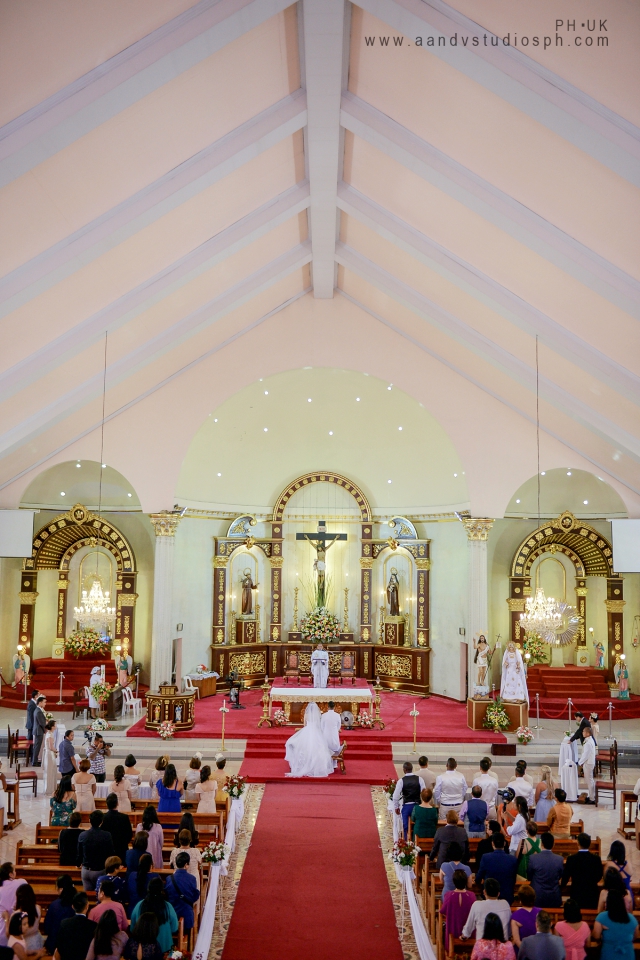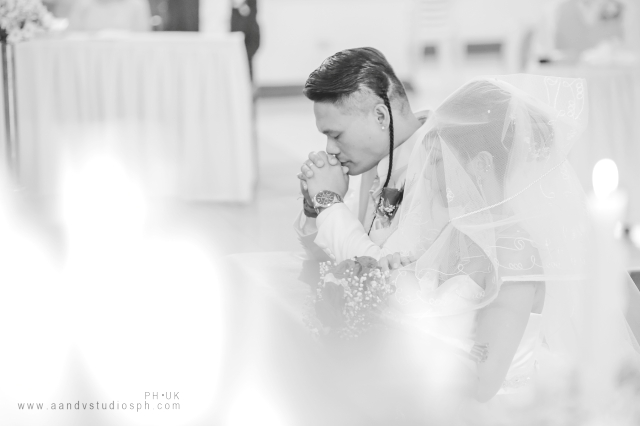 EJ and Amy arrived in the Philippines ten days before the wedding. It was also the first time they met Mayfel in person. But since she was so efficient, they did not encounter any major problems. She took care of everything; they did not even get stressed out.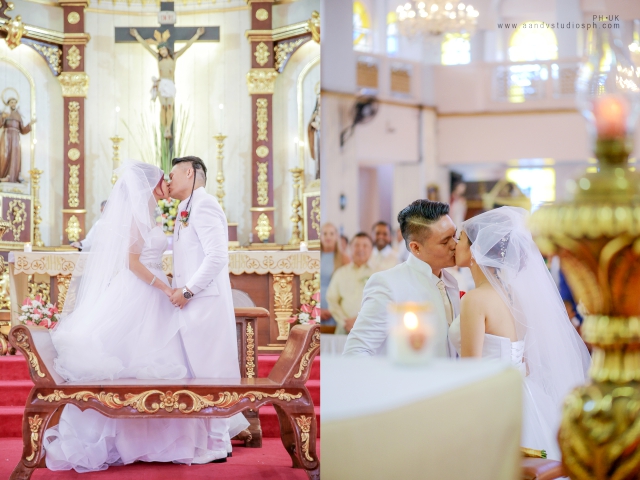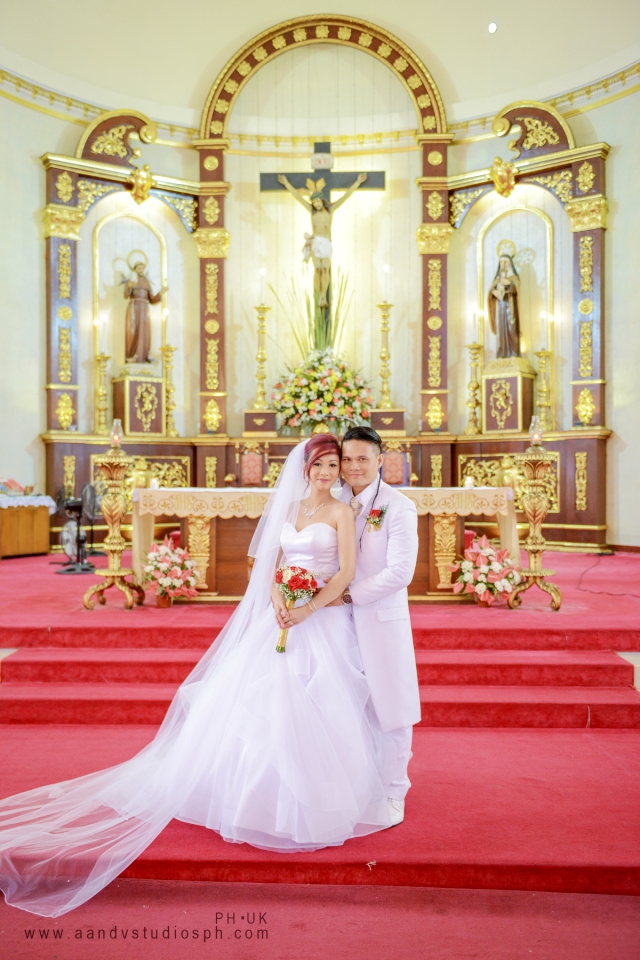 Apart from Mayfel, their other suppliers also did a very great job. They appreciated the services of Hizon's Catering. Khystle was the coordinator assigned to them and she was very friendly and easy to talk to.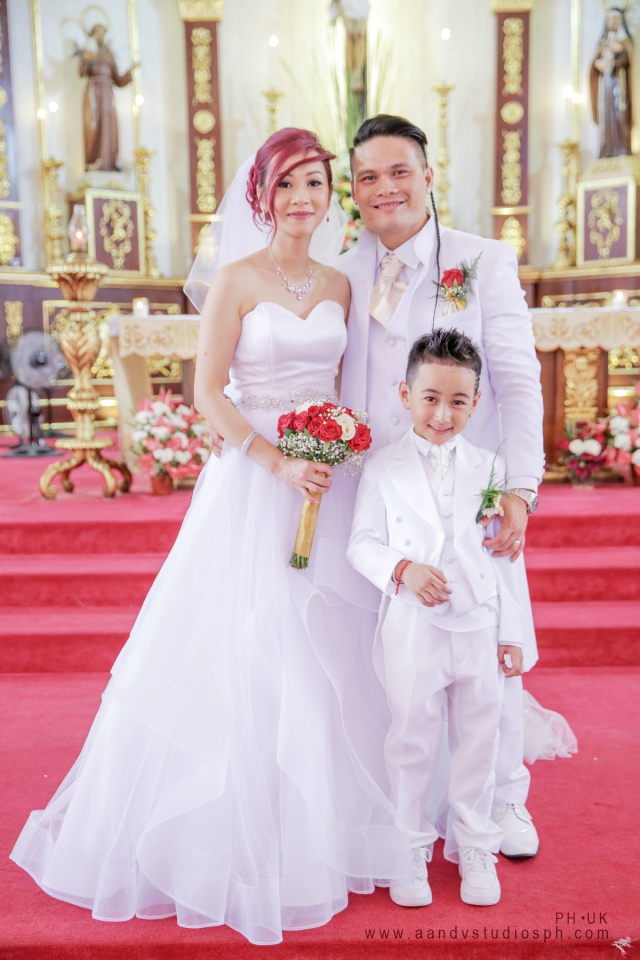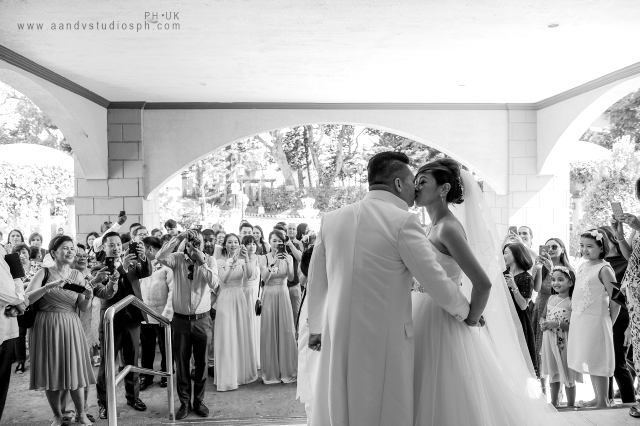 EJ and Amy also loved Club Ananda at Sandari Batulao. They learned about this when they were searching for Tagaytay venues online and it exceeded their expectations. "What can I say? It is a great venue for wedding reception. Beautiful outdoor scenery," Amy said. "Would definitely recommend. Rodel was assigned to us. He was so helpful and friendly, even allowing them to store their stuff at the venue a few days before the wedding so we weren't carrying things around."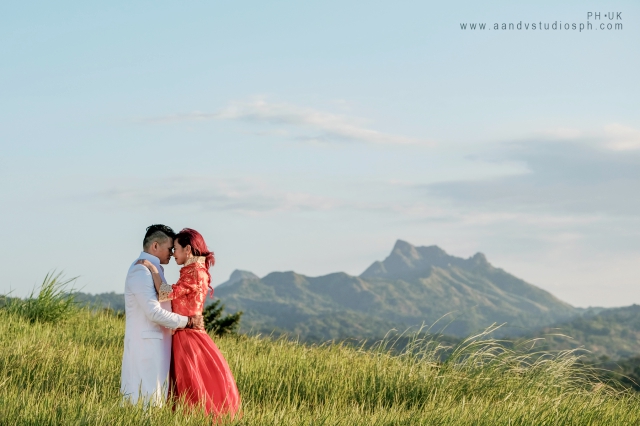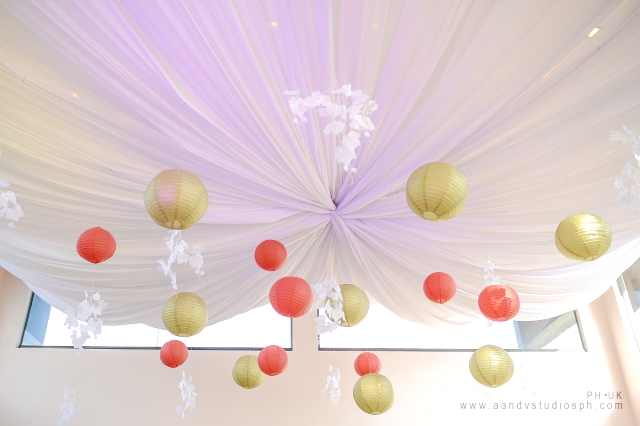 In the end, all their efforts paid off. They were so happy with their wedding. Even their guests complimented them for the success of the event. "Our same day edit video made our wedding unique. The video itself was very different from the ones we had seen."
EJ & AMY SDE from A&V STUDIOS on Vimeo.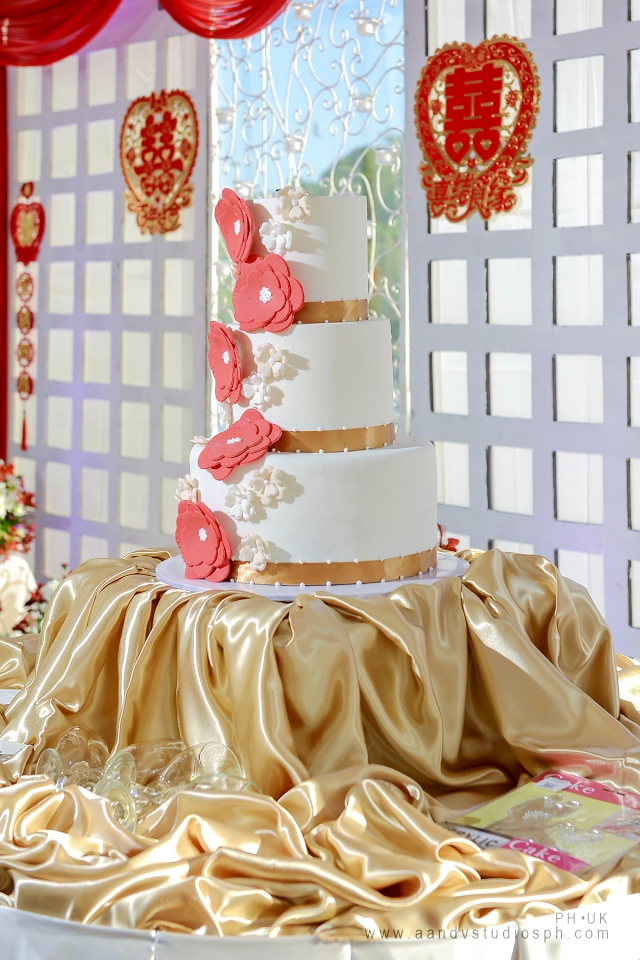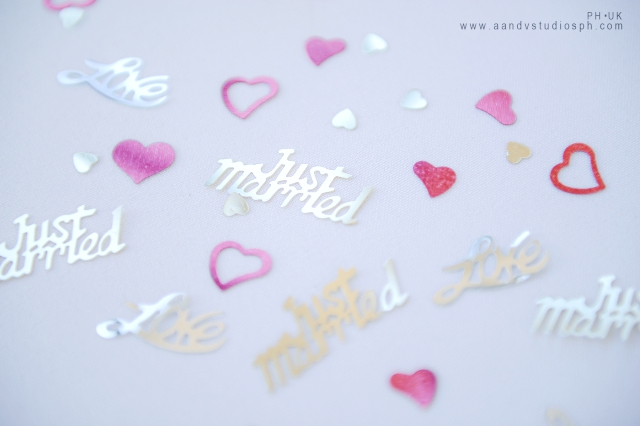 "Also as I am Chinese  and we wanted a bit of the Chinese culture including in the wedding. This is why I opted to wear a Chinese Bridal gown for my second outfit change. We added some small Chinese details to our backdrop at the reception, too," she added.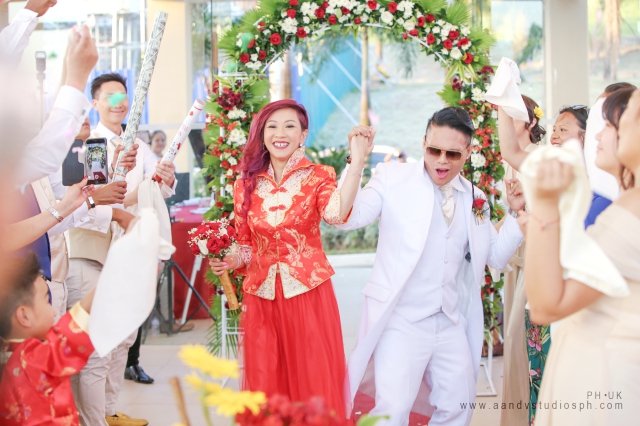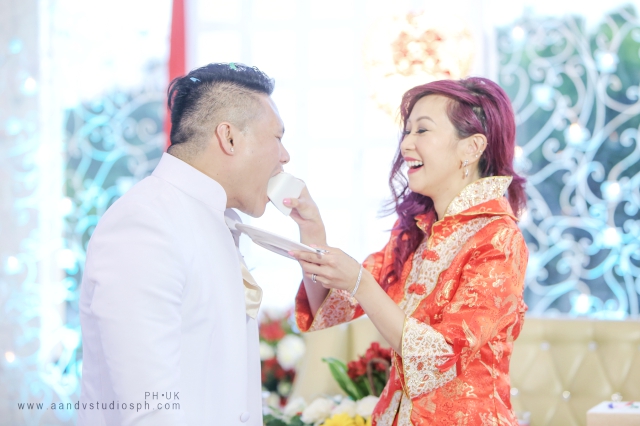 When asked to give valuable advice to fellow soon-to-weds, the couple answered, "Your most important supplier would have to be your videographer or photographer as they are the ones who will capture the day from beginning to end. Do not hold back on saving money as the memories you create will be with you for a lifetime through your photos and video. Also, we would recommend having a wedding coordinator as they can help create a perfect wedding for you and release all stress during the lead up and day of the wedding."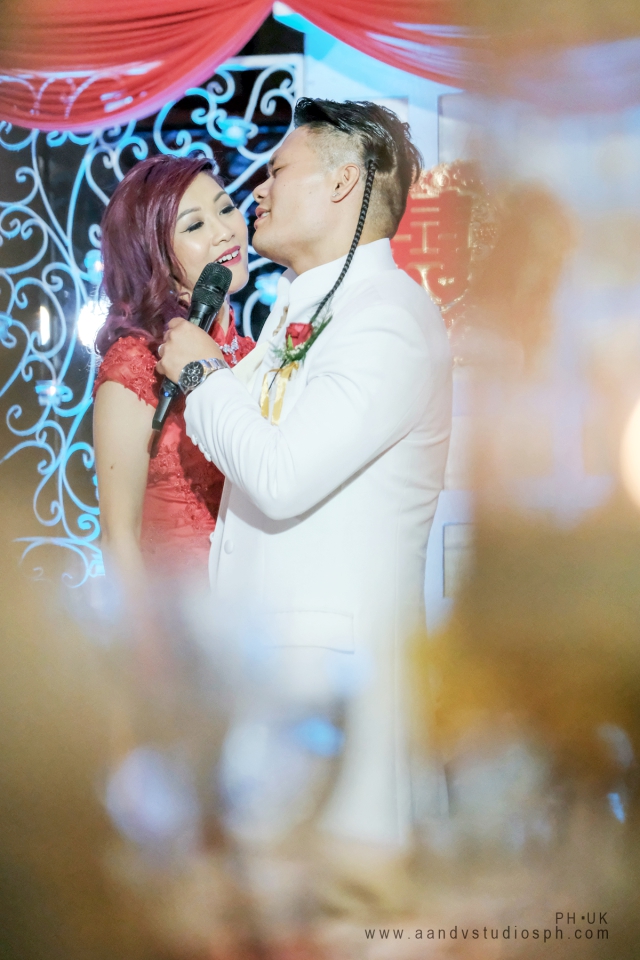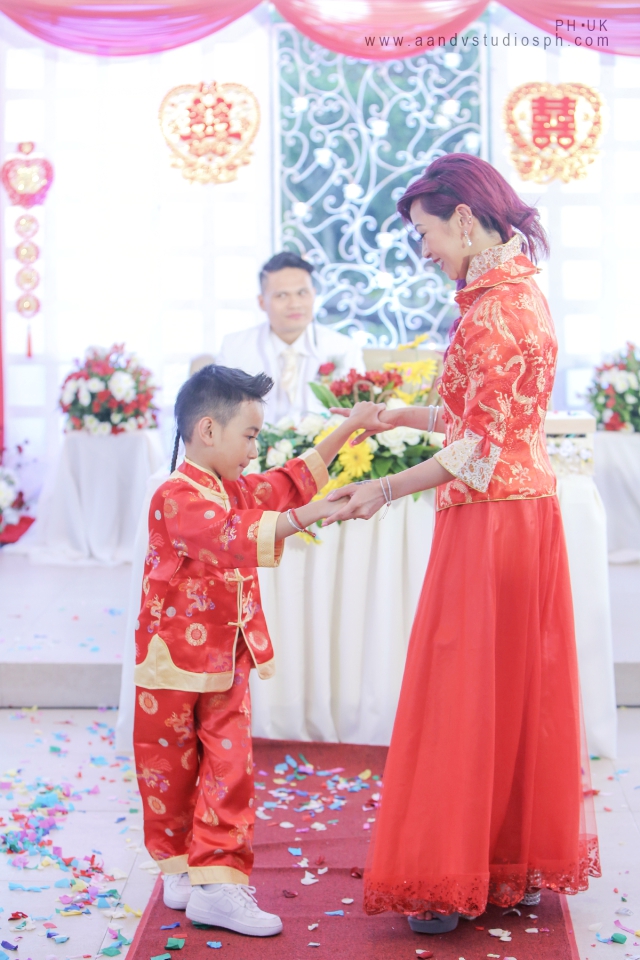 Congratulations, EJ and Amy!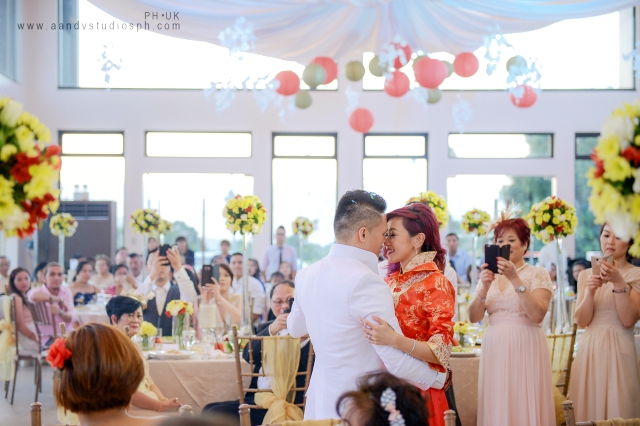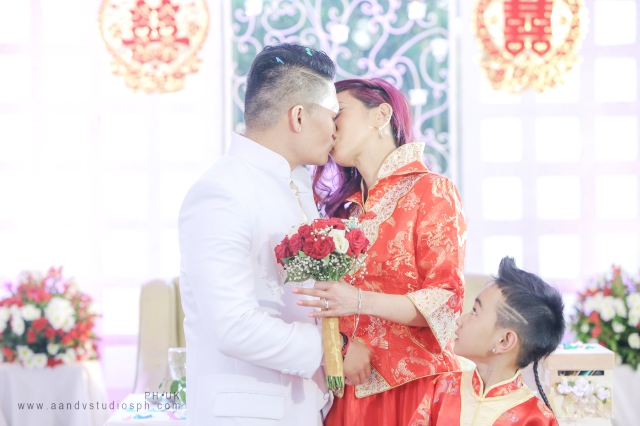 (Photos from Amy and EJ Santos)
Comments
comments