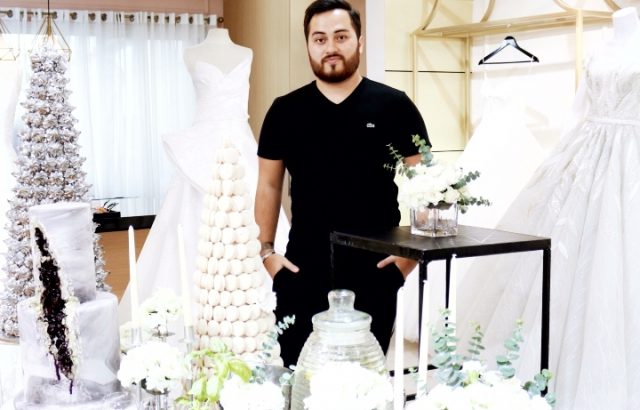 Over the years, Bizu has established itself as an authority in the local industry. It has proven that food is not just about the taste but also about the appearance. Its color-themed parties, for example, have been a real source of inspiration, even setting the bar high for other catering service providers.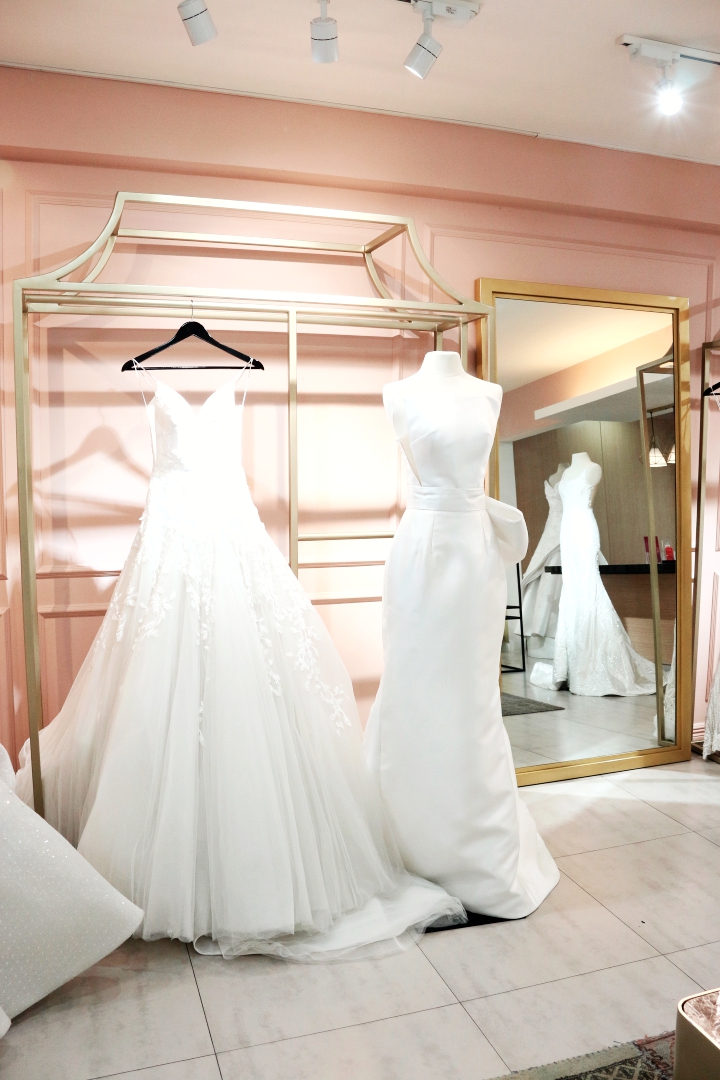 Now, it's here again to prove its worth as one of the top caterers in the country as it unveils its boldest and most ambitious project to date called Taste by Design. The idea is to partner with some of the biggest fashion designers in the Philippines to create a menu that would mirror who they are. For the first installment of the collab series, they worked with Mark Bumgarner who is quite known for his streamlined silhouettes.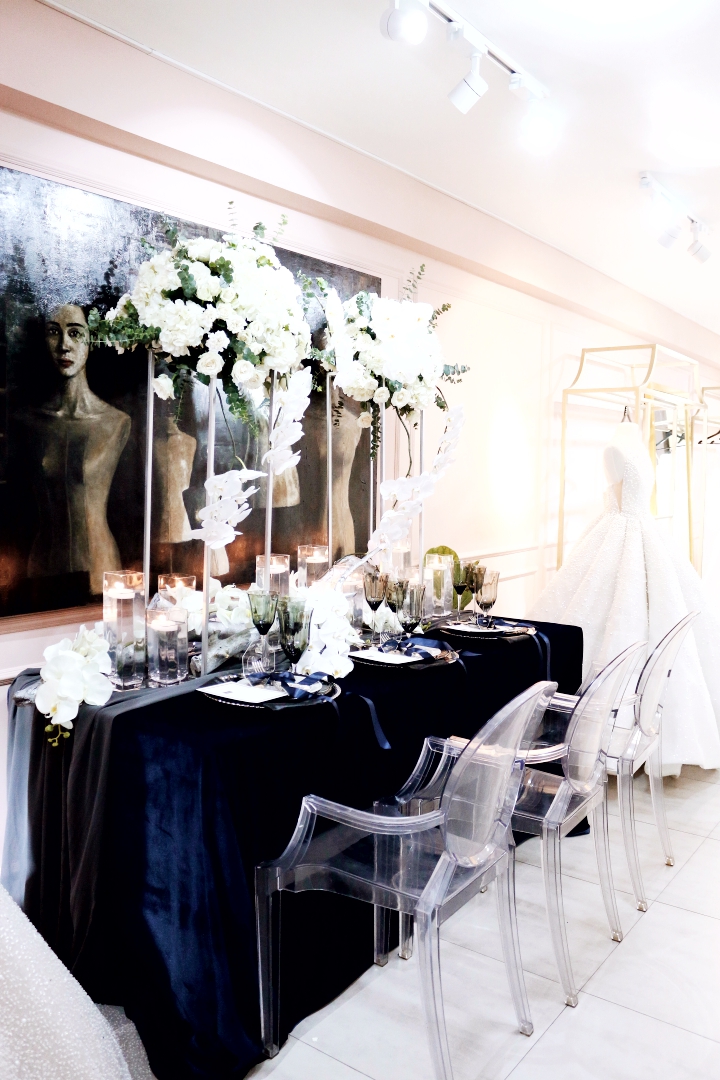 "Basically, the menu is tailored to their personality as a designer, not necessarily to their collection, but more of who they are," explained Chrissy of Bizu during the event. "We find out who they are and what their favorite colors are, what drives them to design their collection."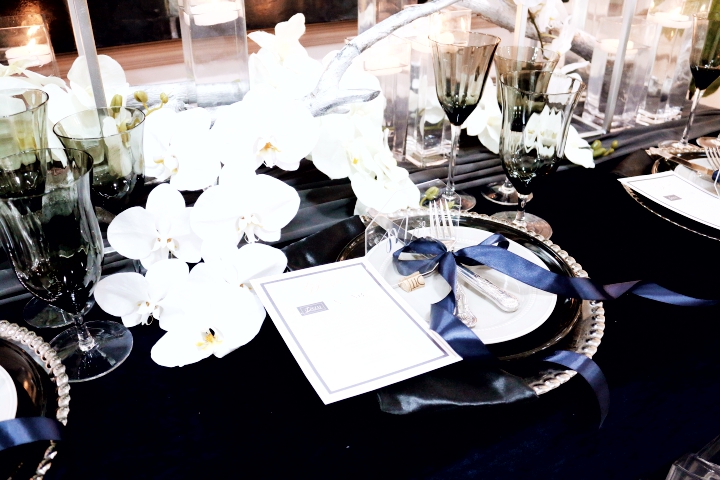 Chrissy described the tablescape they created for Mark Bumgarner as, "very masculine, with touches of sophistication and, of course, luxury."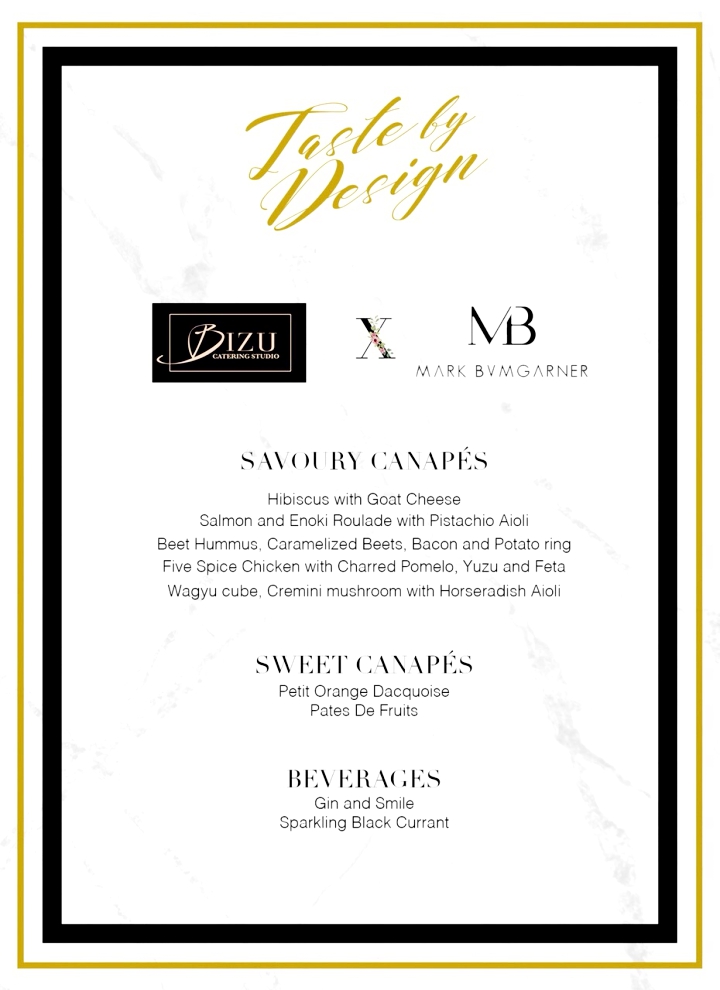 As for the food, they also ensured that it had a lot to do with what Mark liked.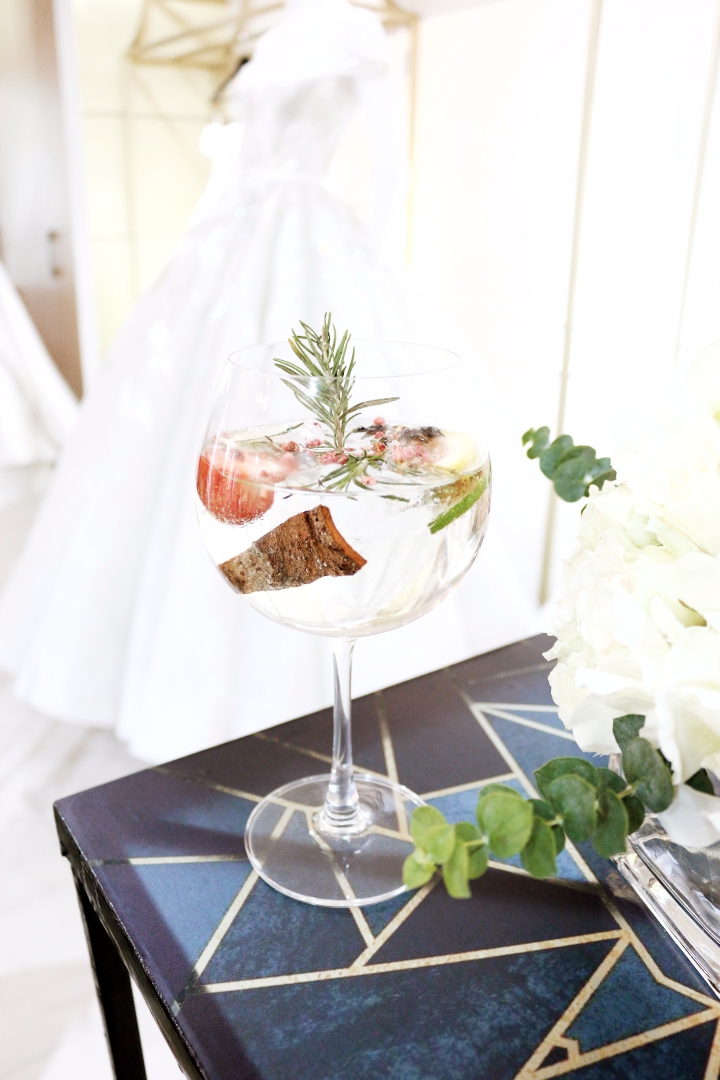 "He is actually a gin person. That's why there is a gin bar. So the gin bar is fresh, it has fresh fruits. And then we mix it with the gin. You cannot find that in our regular menu, so that is only offered for his menu."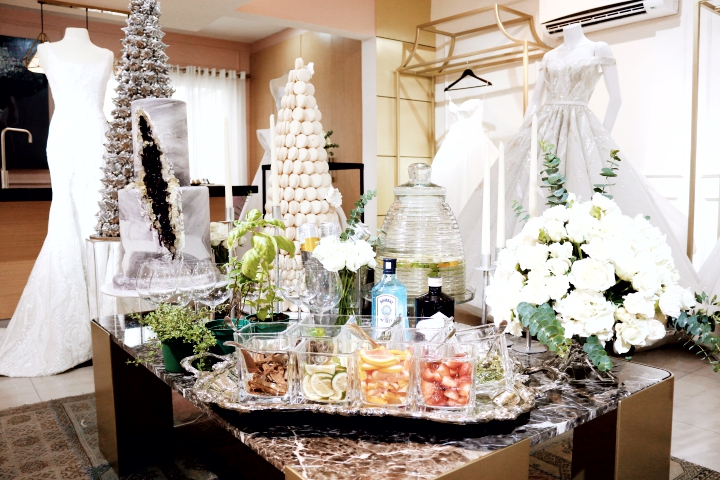 Mark himself was delighted to share some words about how the collection came to fruition. "The Bizu Collection, they basically based it on my aesthetics, so they came here, they looked at my shop, the atelier, the clothes, and they asked me a few questions on the colors I like, the style." This, according to him, was how the team thought of creating the marble cake. "'Cause a lot of my tables here are marbles and I really love marbles."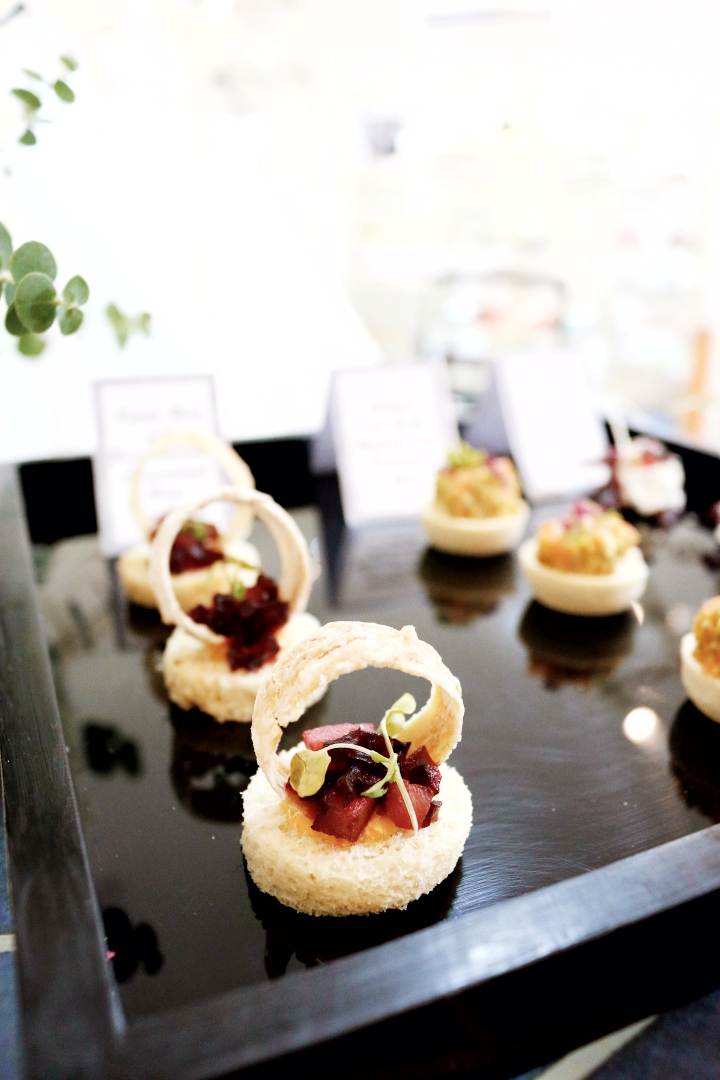 Mark also shared about his work and how he and Bizu are similar in some ways. "[M]y main style kasi is very clean and structured. This collection, ang ginawa ko, is I did more of a variety, to show the future bride that I can do other things also, kasi sometimes kapag may consult, nagugulat sila na I also do embellishments. So sabi ko, with bridal kasi, it's a collaboration with each bride. If you come to me and you want a certain silhouette or design that I have done before, pero you want it in a different way, it's always possible, because it's a collaboration. It's the same with Bizu diba, when they do the menu, it is personalized with the couple or what the bride wants. It's very similar."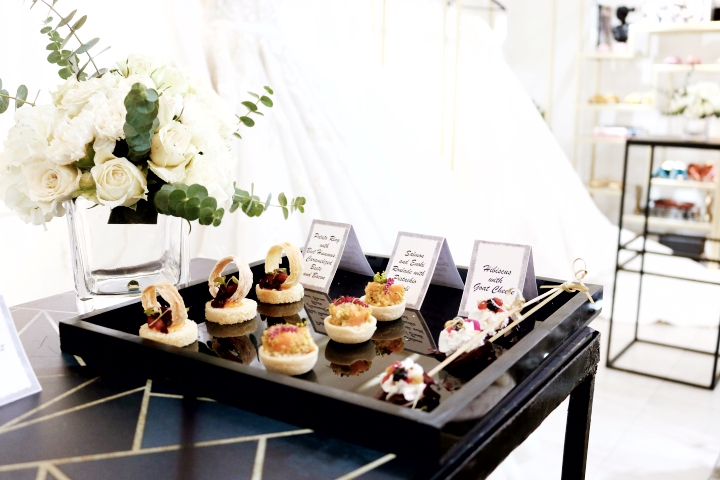 When asked about what made the collection uniquely Bizu X Mark Bumgarner, he emphasized that it was actually the first time for him to do a collaboration with a wedding caterer. "When they asked me, I said, go, let's do it. They're very well-respected, and you can never go wrong with their food. Their services are very good."
Interested with in wedding menu collaboration? Contact Bizu today.
Comments
comments