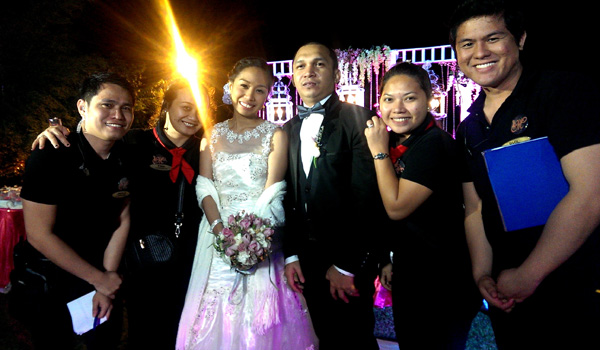 They say, one day you will realize why it did not work with others. When Stephanie and Gary tied the knot on December 26, 2014, Stephanie finally realized the same thing and concluded that indeed, things happen for a reason.
Stephanie met Gary in the right place and at the right time. They met in a local church, where Gary was working as a musician. Broken hearted and fresh from a bad relationship, he came into her life like a prince. In short, he save her—the princess in distress. Soon enough, she was able to forget about her brokenness and bitterness.
On her 24th birthday, Stephanie remembered a sign she asked from God when she was 18. According to this, the first guy who would call her on her 24th birthday would be the one. Garry, who was then working as a call center agent, called at exactly 12:00 midnight. He was officially her first caller, and she knew it was the sign.
Finally, the two decided to get married. At first, the preparations were a challenge. Gary always had a lot of business trips, so Stephanie had to be very hands-on when it comes to the preparation. She did the budgeting and came up with the concepts. Good thing, she had her friends beside her; things became a lot easier.
Rustic was their theme, and the main element was wood. A lover of anything rustic, Stephanie felt that it also suited her garden wedding dream.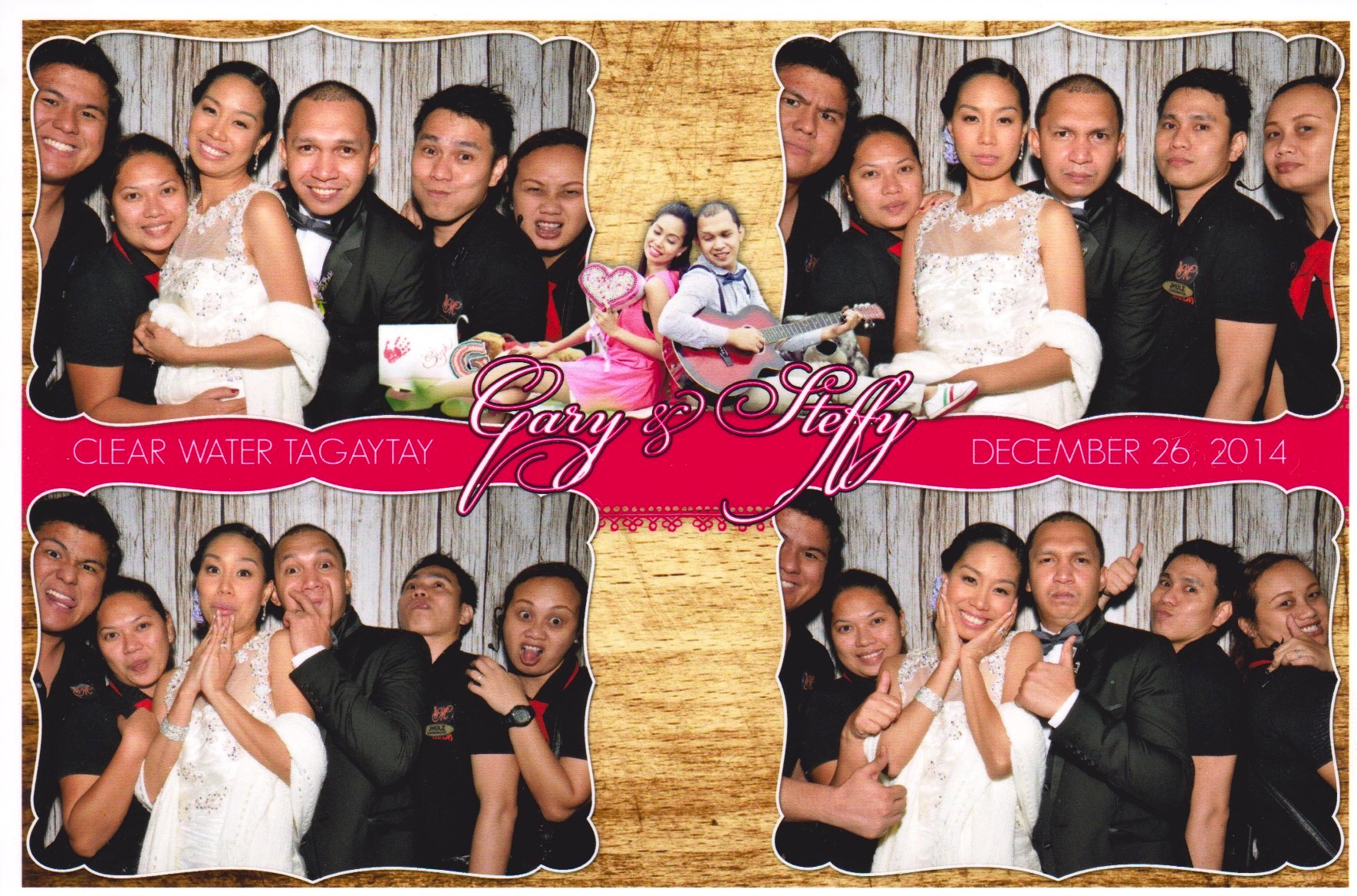 But of course, challenges came along the way. On December 25, exactly a day before their wedding, it started raining so hard. Stephanie began to worry, since they would have an outdoor wedding. What if it doesn't stop? She thought. She didn't book any tent supplier, thinking the weather would be perfect since it was a December wedding.
Good thing, Jhulz from Memento Events helped her find a supplier. At first, they had a hard time. The caterer needed to do the setup at 8:00 AM the next day, while the tent could come only at a later time, since they were given only short notice. Still, through the help of Jhulz, they were able to convince the tent supplier so they could meet halfway. And so, the tents were set-up by 9:00 AM and the caterer provided assistance.
Eventually, things fell to their proper places. They had a very successful wedding despite the rain. In fact, her guests loved everything about it, especially the venue. Cliffhouse Tagaytay was breath-taking, with the picturesque view of the Taal Volcano and the majestic scenery that surrounded it.
The food was also good. Towns Delight The Caterer did a very great job feeding the couple and all the guests with mouth-watering treats. Photo Imagicraft by Gian and Fidgi also did a great job covering the wedding, and Stephanie appreciated the photographers' professionalism.
Meanwhile, Hair and Makeup by Alberto Fuderan III also did well in bringing out the best in her. Stephanie loved her bridal look, definitely. She looked outstandingly beautiful without being too fancy.
And of course, there was Memento Events Management who stayed by her side, no matter what. Stephanie would like to commend Memento for being professional and easy to deal with. The team was also willing to go the extra mile to make any bride or groom happy.
"Plan ahead of time and never rush," Stephanie shared when asked about the best tip she could give other brides-to-be. "Nothing is too expensive or too impossible for your dream wedding if time is on your side. Pick the right supplier. Always check their reviews or ask advice from your friends who just got married. Never get yourself stressed with all the wedding preparation. Enjoy the wedding it and remember it only happens once in your life."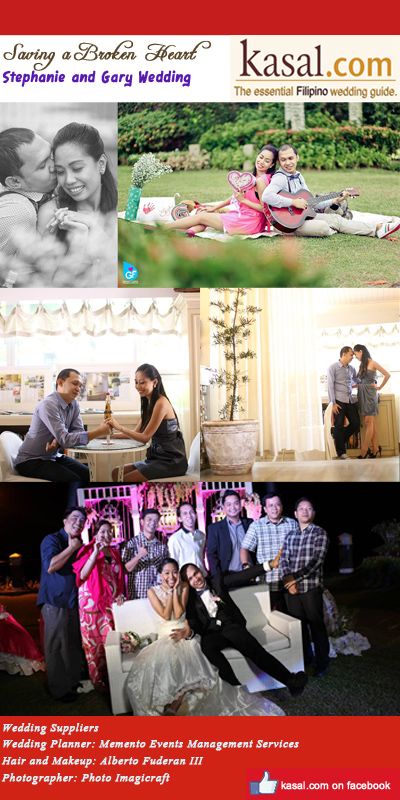 Comments
comments