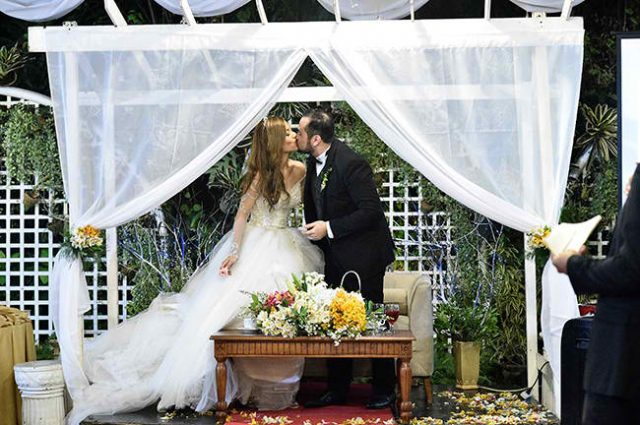 Rachelle Navarro and Adrian Azurin Wedding
By Mina Deocareza | February 2016
Adrian and Rachelle started out as friends. As time went by, they realized that they were compatible in many aspects. Soon, they finally became lovers. Then, last November 21, 2014, Adrian proposed to Rachelle. It was a public proposal done in Robinson's Magnolia. It was also witnessed by the couple's family and friends.
The two were so excited for the wedding. They were hands-on when it comes to planning. They continuously coordinated with their suppliers since day one and even came up with a checklist to make sure nothing was being forgotten and to track their expenses at the same time.
However, things didn't turn out exactly as planned. They had a hard time managing their expenses, so they exceeded their initial budget. At first, they were so worried.
Good thing, Adrian remained strong. Eager to give his one true love her dream wedding, he found ways to make things right. Thankfully, they were able to find ways to settle things.
Everything was worth it, of course. Their well-chosen suppliers were able to deliver. In fact, they exceeded expectations. Joy Benamera Professional HMUA did a great job with Rachelle's bridal look. She looked her best on that day; she just could not ask for more. Rachelle also looked great in the gown created by Ms. Czarina Villa. Yes, she also looked like royalty in the bridal car from Royal Carriages.
The whole entourage also looked amazing in gowns from Jannah and Keith by Ms. Cherry Beruela.
Their venue looked great, too, thanks to Florascent by Noel Nebrao (florist), The Blue Bubble Balloons (balloons), Brix and Friends (additional props), and Ms. Maggie Del Rosario (event stylist).
Everyone also had a great dining experience with the help of Lina Vitan by Acklaim Catering (catering), and Chef Penk Ching and Chef Jill Sandique (cake).
The couple is also forever thankful to other suppliers, namely Ms. Marianne Chua and team (coordination), Mr. Somewell Gadianne (hosting), Gigantic Doodles and Sketches Inc. (invidations), Mr. Klyde Ladameo (music), and Mr. Alvin Guevarra (photo and video).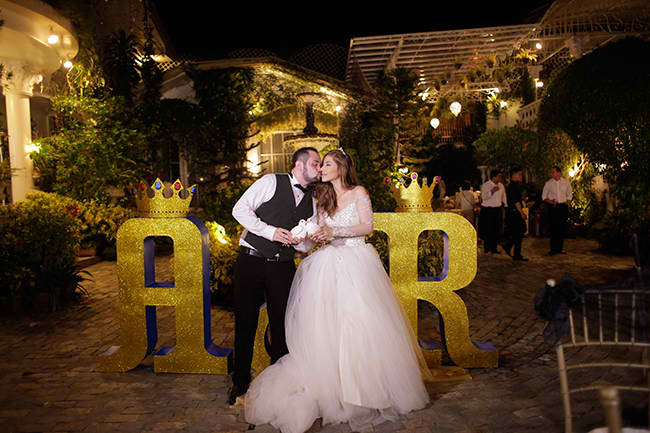 They were also thankful of the ceremony venue (Our Lady of Consolation Parish and Quezon City) and the reception (Blue Gardens Events Venue).
Apart from the couple, the guests were also very happy about the event. They liked its theme—modern fairy tale—and had fun watching the newlyweds perform a contemporary dance for their first dance. It was really a great surprise. They also liked how the theme was incorporated with every detail of the wedding, including the cake, the venue, the gown, and even the giveaways.
In the end, Adrian and Rachelle realized that they might not be a perfect wedding but with the help of the right people, any wedding can be beautiful. And yes, they were so happy about how theirs turned out to be. For them, it was nothing but a perfect day.
Comments
comments